Blizzard has unveiled the 'Thunder' Legendary Skin for Doomfist, which celebrates the San Francisco Shock's dominant championship run in the 2019 Overwatch League season.
The skin follows a theme of elemental chaos befitting one of Overwatch's most visually menacing heroes, with a touch of gold and obsidian lining to add a championship feel.
The skin subtly represents the San Francisco Shock by seamlessly blending the team's initials, S.F., into Doomfist's belt and painting a logo of a shockwave on his forehead as well as a star on his arm to commemorate the team's championship.
The skin also changes Doomfist's Seismic Slam ability by having it smash an "SF" emblem into the ground upon impact, with additional lightning effects embedded in the cracks.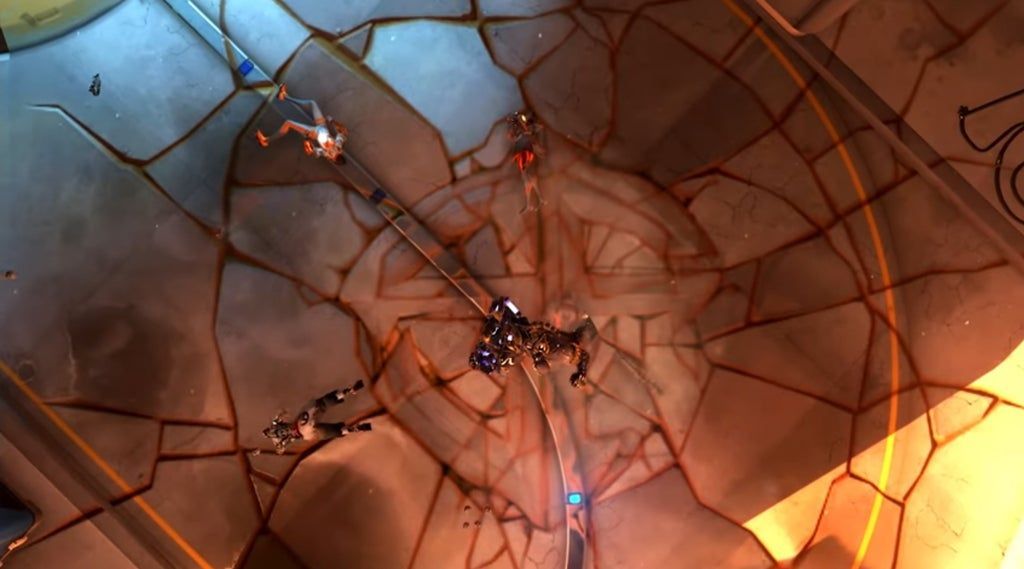 ---
---
The San Francisco Shock had one of the most dominant runs of any team in Overwatch League history last season. The team notably had a perfect stage in Stage 2 of the 2019 season, finishing with a 7–0 record and 28–0 map record en route to winning the Stage 2 Finals.
On top of their legendary run in Stage 2, the Shock also made it to the finals of both Stage 1 and Stage 3 en route to finishing the 2019 regular season with seven straight wins to post a 23–5 record — the second-best in the league — and the third seed in the season playoffs.
As a result of the team's dominance, Jay "sinatraa" Won, Matthew "Super" DeLisi, Choi "ChoiHyoBin" Hyo-bin, and Grant "Moth" Espe were awarded the Role Star commendation for the DPS, tank, and support roles, respectively. Both sinatraa and Super were also nominated for the league's most valuable player award, with sinatraa winning the award.
The Shock followed up their dominant run in the regular season with a legendary run in the playoffs. After losing to the sixth-seeded Atlanta Reign in the opening round, the team swept the London Spitfire, the Los Angeles Gladiators, the Hangzhou Spark, and the New York Excelsior to face the Vancouver Titans in the grand finals.
The Titans notably defeated the Shock to win the Stage 1 Finals during the regular season, but San Francisco swept them as well to become the second team to be named Overwatch League champions, with ChoiHyoBin winning the Finals MVP award.
In a piece released by the Overwatch League accompanying the announcement of their team's championship skin, sinatraa related the skin's appearance to the Shock's journey as a team.
"His face was like a demon, like we're the villains of the league or something. I'm sure everybody in the league wants to beat us at this point, so I relate to it that way," sinatraa said.
The Thunder Doomfist skin will be available from March 26 to April 9 and will cost 200 League Tokens.
READ MORE: Overwatch's Echo can turn into enemy heroes