It's time to let the good times roll with Overwatch's latest Challenge event.
Ashe's Mardi Gras challenge starts today and runs until March 9. The two-week event offers the usual rewards player icons, sprays, and an epic skin.
The Epic skin features Ashe and her omnic butler, B.O.B., dressed in bright green, purple, and white. Both sport masks with gold details and jackets that say "Mardi Gras" on the back.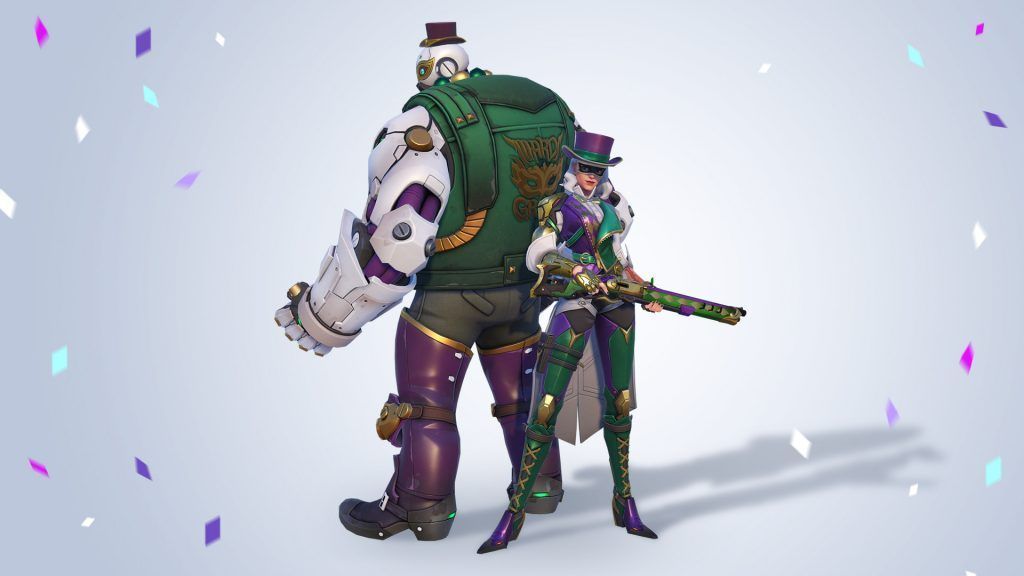 ---
---
Here's how you can unlock the skin, as well as some new player icons and a new spray.
By winning games in Quick Play, Competitive Play, and Arcade, players can earn these limited-time rewards:
Mardi Grashe and Mardi B.O.B. player icons (3 wins)
Gold Mask Spray (6 wins)
Epic Mardi Gras Ashe Skin (9 wins)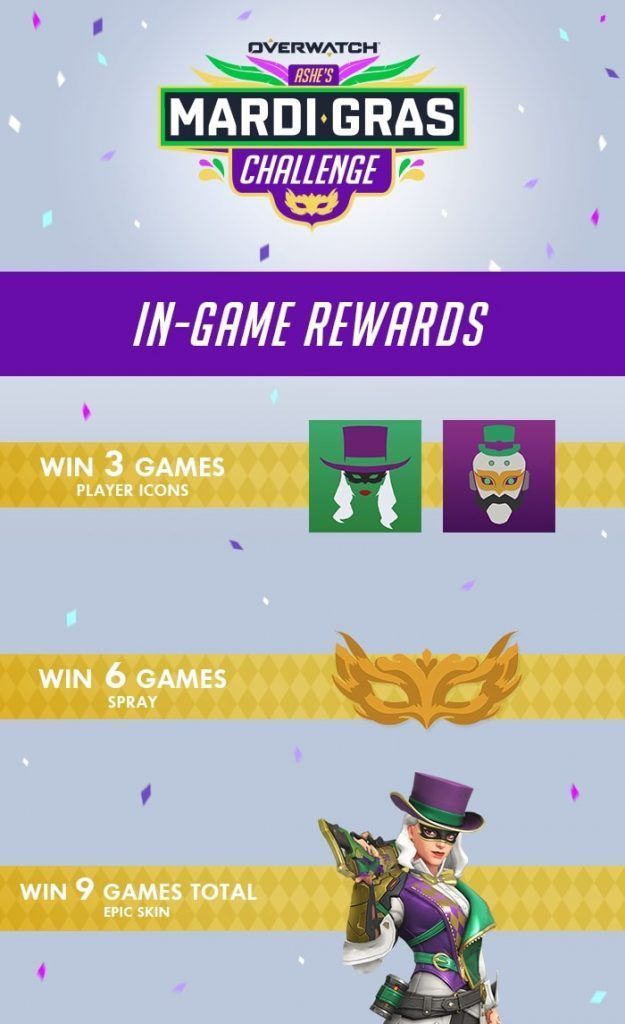 Mardi Gras-themed cosmetics for other heroes are also up for grabs when fans watch Twitch streamers before, during, or after matches. A total of six special event sprays can be unlocked by watching Overwatch content creators.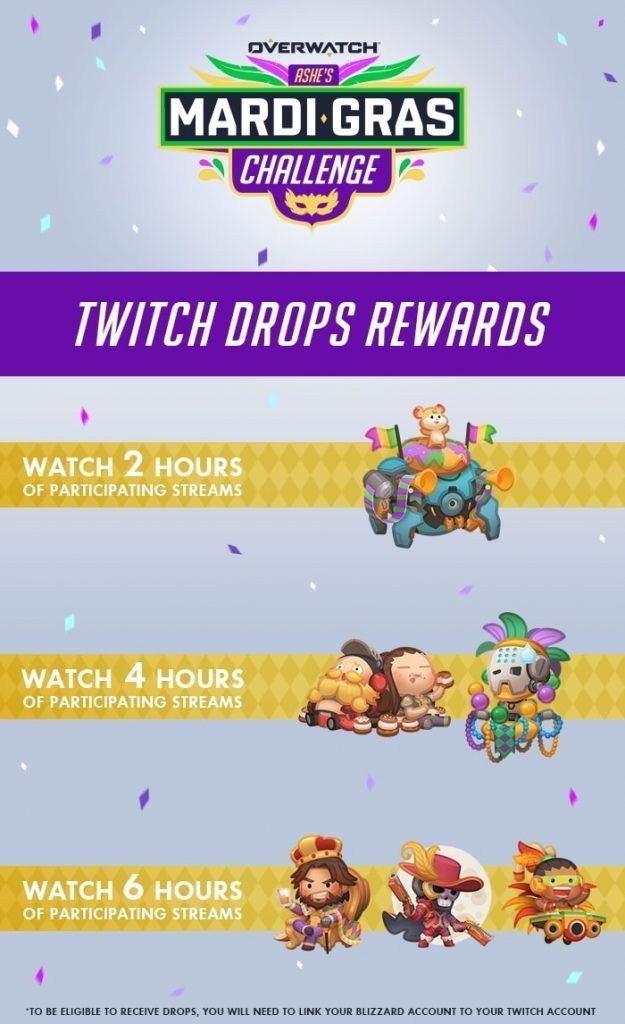 The Ashe's Mardi Gras challenge Twitch schedule can be viewed here. It features some of our favorite former Overwatch League players such as Jeff "emongg" Anderson and Daniel "dafran" Francesca.
READ MORE: Brigitte's new Overwatch League legendary skin is an homage to GOATS