Veteran and new teams clashed in the opening week of MPL SG/MY.
Out of the 10 participating teams, the five invited teams were EVOS SG, Todak, Axis Esports, Geek Fam and Bosskurr.
Meanwhile, Orange Esports and Team SMG earned their spot through the Malaysian qualifiers, while Resurgence, Notorious Villains, and Siren Clan came through from the Singapore qualifiers.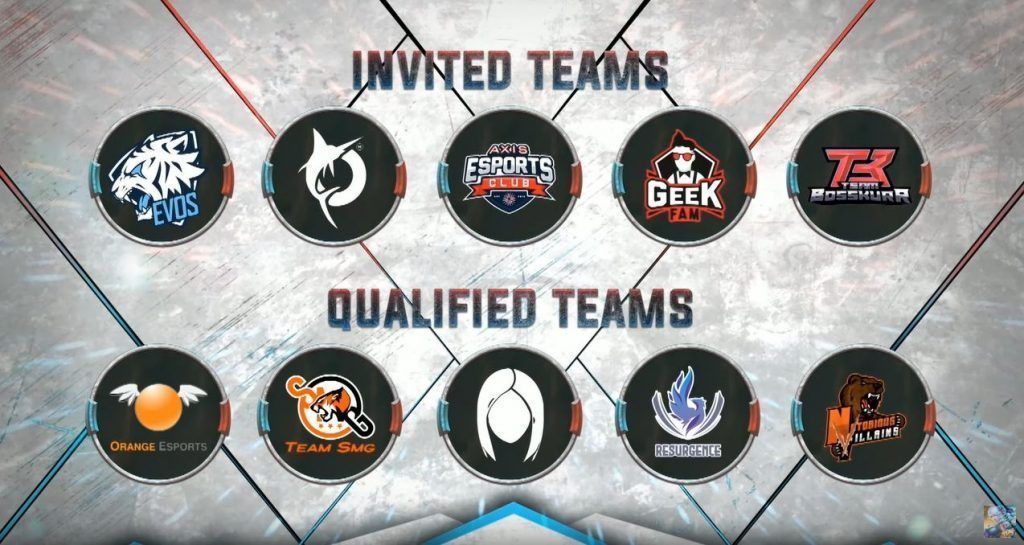 At the end of the season, the top eight teams will proceed to the playoffs, while the bottom two teams will be automatically eliminated.
At the start of the season, a lot of attention is on the MY/SG reigning champions, EVOS SG.
Their revamped roster has added three new players, including Ng "Pokemon" Jun Hong, a rising star in the scene, who is making his professional debut.
---
---
Week 1 results
EVOS SG 2 – 0 Todak
Orange Esports Reborn 2 – Axis Esports
Geek Fam 2 – 1 Team Bosskurr
Siren Clan 0 – 2 Resurgence
Team SMG 2 – 1 Orange Esports Reborn
EVOS SG 0 – 2 Geek Fam
Notorious Villains 2 – 1 Todak
Siren Clan 0 – 2 Axis Esports
---
Match of the week: Geek Fam 2-1 Team Bosskurr
Despite dropping game one to Team Bosskurr, Geek Fam adapted by substituting Ozoraveki in place of Rumpel.
Like a cog in a well-oiled machine, he helped the team to come together. Geek Fam were more decisive, and dominated game two and three right from the get go.
Ozoraveki ended game 2 deathless on Diggie with KDA of 2/0/8, and scored 75% kill participation in game 3 on the same hero.
---
Standings
With a 2-0 start, Geek Fam sits at the top of the table.
They are followed by Resurgence, Axis Esports, Notorious Villians, Team SMG, EVOS SG and Orange Esports Reborn who each won a match.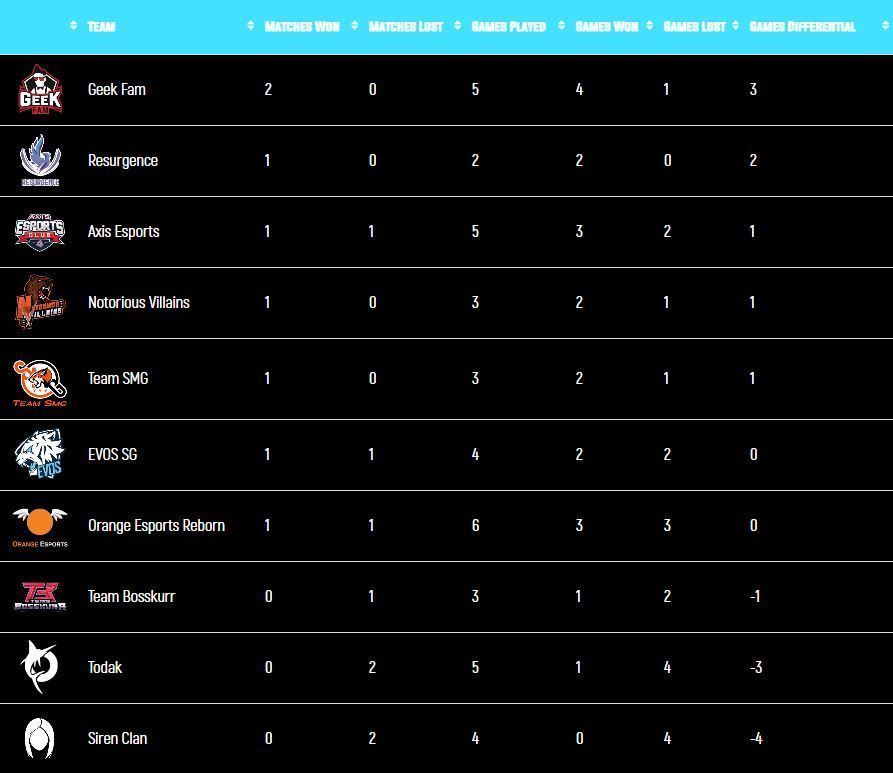 Team Bosskurr, Todak and Siren Clan are all winless and currently occupy the bottom three spots.