Facing off against each other on the biggest stages of competitive Mobile Legends: Bang Bang play seems to have become routine for Indonesia's EVOS Legends and Rex Regum Qeon (RRQ).

After clashing at the MLBB MPL Indonesia Season 4 finals just weeks ago, the teams also went head-to-head at yesterday's M1 World Championship 2019 Upper Bracket finals, both of which were won by EVOS.

Meanwhile, RRQ played in the Lower Bracket Finals earlier today, taking out Malaysia's Todak 3-1 to make their way back to the Grand Finals.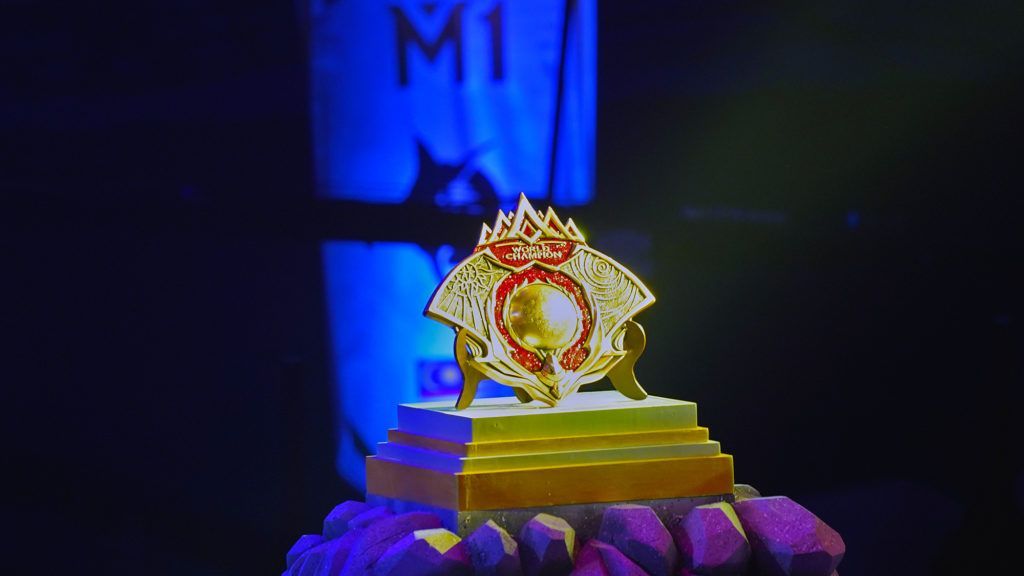 Here's how the best-of-seven final series went down:

---
Game one
If game one was any indication, we were in for a tightly contested finals series. Lasting 34 minutes, the first battle was a game of stamina for both teams, as each side took turns attacking and warding off their opponent's offensives through the first 20 minutes.

EVOS was mostly in control through most of the game, but each side came close to pulling off game-clinching runs at the opposing team's base. At 20 minutes, EVOS appeared to have RRQ in a tight spot as it attacked via the top lane, but RRQ was able to defend and recover.

Momentum swung to RRQ's side around the 25 minute mark, as they scored a triple kill against EVOS. RRQ also attempted to win the Lord at this point, but strong defense from Donkey's Grock prevented them from completing the kill.

It appeared that RRQ was biding their time with a secret weapon though. At the 26th minute, TUTURUU's Granger — who focused on farming and objectives and was protected in team fights through most of the game — had already secured item lock, enabling him to deal massive damage.

As VYNN's Valir effectively zoned out enemies, RRQ was able to secure a level 3 lord in the 28th minute. RRQ kept chipping away at the EVOS defense until they managed a near wipeout at minute 33, claiming game one.

---
Game two
Eager to rebound quickly, EVOS fired off an aggressive early game strategy in game two. Midway through the second minute, they engaged RRQ in a turtle fight. EVOS lost this one, but they managed to attack TUTURUU's Granger, preventing him from getting gold and objectives early.

With Valir banned at the start of the game, RRQ did not have their preferred protector for their Granger. It was an uphill battle for RRQ at this point.

EVOS kept up the pace, keeping RRQ on their toes. Toward the eighth minute, EVOS was already dealing serious damage with Wannn's Chang'e's Meteor Shower.

About three minutes later, with a Lord on their side, EVOS started an intense team fight. RRQ was able to defend despite not having an inhibitor turret. RRQ scored three kills.

Encouraged by their success in the recent skirmish, RRQ started pushing lanes. But EVOS was waiting for them and was able to take RRQ down one by one. With TUTURUU's Granger killed and no one left to defend the base, EVOS secured the win late in minute 13 of game two, typing up the series at 1-1.
---
---
Game three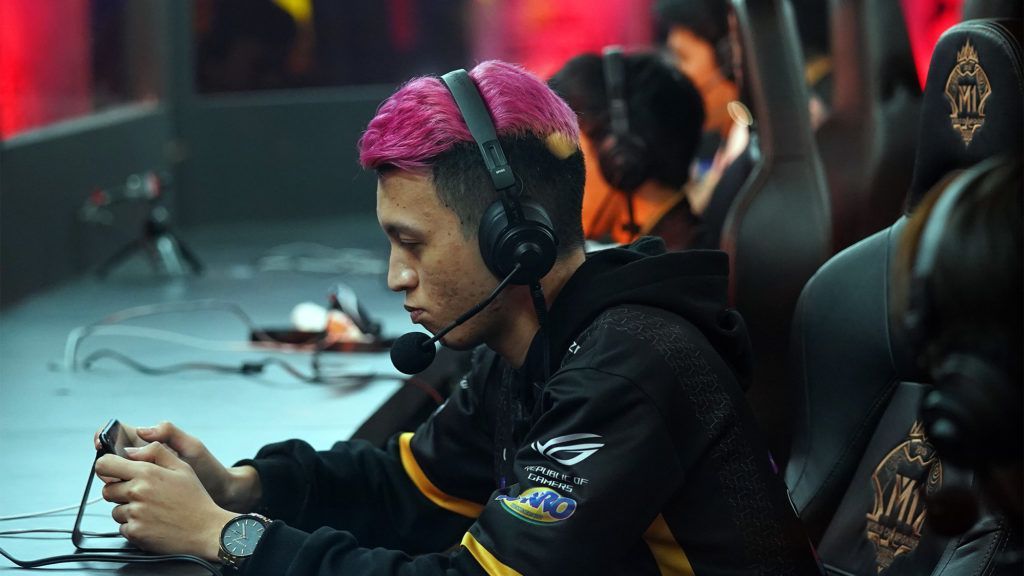 RRQ and EVOS traded blows in the early stages of game three, with each squad swapping one-to-one or two-to-one kills in each fight.

Four minutes in, RRQ started a four-man gank, giving space for Lemon's Terizla to push for the top lane. Meanwhile, TUTURUU's Kimmy kept securing objectives as the rest of the team kept pushing lanes.

At this point, it was becoming apparent that EVOS' no-marksman setup was putting them at a heavy disadvantage. With VYNN's Lolia providing crowd control, Kimmy's range and Terizla's defense and damage started to turn the tide in RRQ's favor.

At the 13th minute, EVOS got a bit of breathing space as they killed Liam's Hylos and XIN's Harith, slowing RRQ's push, but RRQ maintained control, with Terizla playing excellent defense.

The game's final clash happened at the 17th minute, as Oura's X.Borg stole a Lord for EVOS. In the succeeding team fight, RRQ got a triple kill, giving them enough momentum to march toward the EVOS base for a wipe and the game three victory.

---
Game four
In game four, RRQ went in with a no-marksman setup, an odd choice because that caused EVOS' troubles in the previous match. In a couple of surprise moves, Lemon picked the mage Chang'e, switching up his previous choices of fighter type heroes, and VYNN picked support hero, Diggie.

Behind these two, RRQ prevented Donkey's Chou from getting an early game advantage. VYNN's Diggie pick also later proved to be a great counter against area of effect (AOE) crowd control heroes like Wannn's Gusion and Oura's X.Borg.

Because of this setup, Lemon's Chang'e became the pivotal hero that delivered the most devastating blows to whatever attack EVOS' threw at RRQ.

RRQ started going for the kill around the 15-minute mark, with a gank that killed Wannn's Gusion and toppled all three of EVOS' inhibitor turrets. Two minutes later, XIN's Harith scored a triple kill, sparking RRQ's final advance, taking game four and a commanding 3-1 lead.

---
Game five
With their backs against the wall, EVOS went back to the strategy that had carried them this far, utilizing an aggressive attack right from the get-go.
Led by Oura's Masha, EVOS raced to a 5-2 advantage in turrets and a 5-3 lead in kills within the first 10 minutes of the game.

The game didn't last much longer as EVOS secured a Lord close to the 11-minute mark, fortifying a strong final attack via the top lane.

---
---
Game six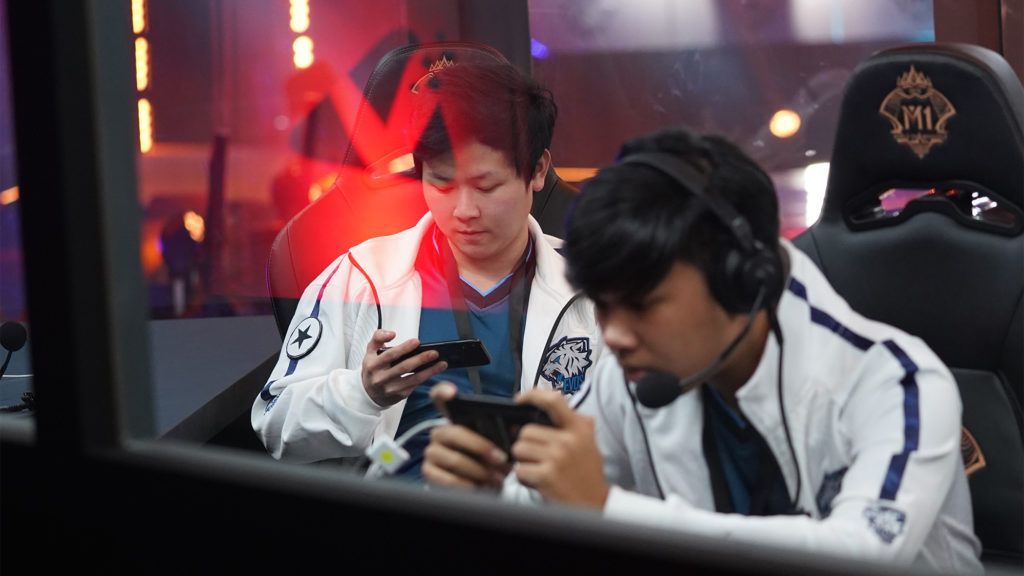 RRQ jumped to an early game advantage, destroying two towers and XIN's Masha drawing first blood. Lemon's Lylia meanwhile patrolled the middle lane for RRQ.

Sensing RRQ's early momentum, EVOS stayed on the defensive in the early going, relying on Oura's X.Borg to keep RRQ's advances at bay.

11 minutes in, RRQ starting to reel from the pressure of Wannn's Chang'e and Oura's X.Borg dealing massive damage. With a double kill at the 12-minute mark, EVOS started to swing the momentum in their favor.

A couple of minutes later, EVOS secured a Lord, enhancing their attack. Meanwhile, Donkey used Kaja's Divine Judgment to pull RRQ heroes out of position and throw them in the direct line of the EVOS heavy hitters.

Initiating a team fight around the 15-minute mark with their Lord adding major damage, EVOS picked off four RRQ defenders in an instant and swiftly proceeded to take down the RRQ base, tying the series up at 3-3.

---
Game seven
With the series coming down to one final decisive game, EVOS stuck to its strengths, and hit RRQ hard and fast with an aggressive early game.

Capitalizing on a Lunox-Kaja combination behind Wannn and Donkey, EVOS blazed toward a massacre just seven minutes into the game. By then they already had a stunning 9-0 turret and 12-3 kill advantage over RRQ

EVOS caught RRQ dumbfounded, with their main offensive threat TUTURUU (Gusion) neutralized in team fights.

With momentum firmly on their side, EVOS steamrolled their way through to a dominating win in just eight minutes — the shortest fight in the series, but certainly the biggest.
---
EVOS Legends has become the first-ever champion of the Mobile Legends: Bang Bang M1 World Championship — and they did so in dramatic fashion, rallying from a 1-3 series deficit to deliver a masterful game seven performance.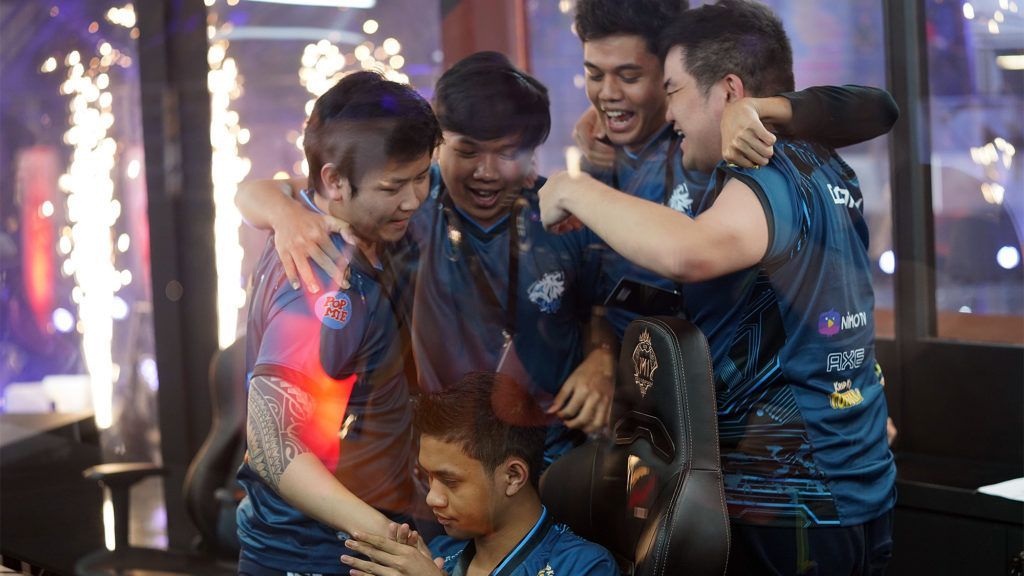 The members of the team will split the US$80,000 grand prize, while tournament MVP, Oura, gets an extra US$3,000 for himself.

Stay tuned for more highlights from M1 2019 coming soon here on ONE Esports!

READ MORE: Meet 10second Gaming+: Japan's up-and-coming MLBB esports squad