Worlds 2021, League of Legends' biggest international tournament of the year, is finally here.
After two regular seasons of local and regional competition, 22 of the best teams will battle it out in Reykjavik, Iceland, the same city where the 2021 Mid-Season Invitational was held.
Reigning champions DAMWON KIA from the LCK are back, this time led by legendary head coach Kim "kkOma" Jeong-gyun who previously won three World Championships with SK Telecom T1. Can they defend their title, or will another team rise up?
---
What is League of Legends Worlds 2021?
The annual League of Legends World Championship organized by developers Riot Games is the largest global tournament in LoL esports.
This year, top teams from 11 regions will compete for the title of World Champion, prize money, and of course, the chance to lift the Summoner's Cup — one of the most iconic trophies in esports.
Hundreds of League of Legends pro teams have been competing across the globe in two regular season splits throughout the year to earn points, or qualify through the Summer Split playoffs and regionals.
---
---
Format of Worlds 2021
There are three stages to the competition: Play-In Stage, Group Stage, and the Knockout Stage.
Play-In Stage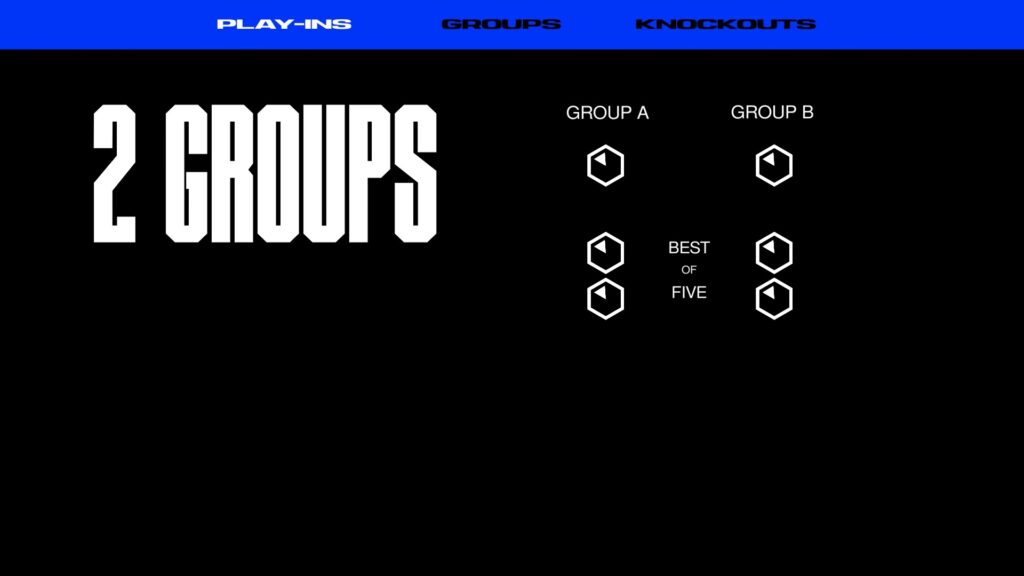 In the Play-In Stage, 10 teams will be drawn into two groups. The first seed of CBLOL, LJL, LCO, LCO, LLA, and TCL, the second seed of PCS, the third seed of LCS, and the fourth seed of LCK and LPL regions are among the 10.
The top team of each group immediately qualifies for the Group Stage.
The third and fourth-placed teams in each group will battle it out in a best-of-five series. The winner then challenges the second-placed team of each group in another best-of-five to fight for the remaining two spots in Groups.
Group Stage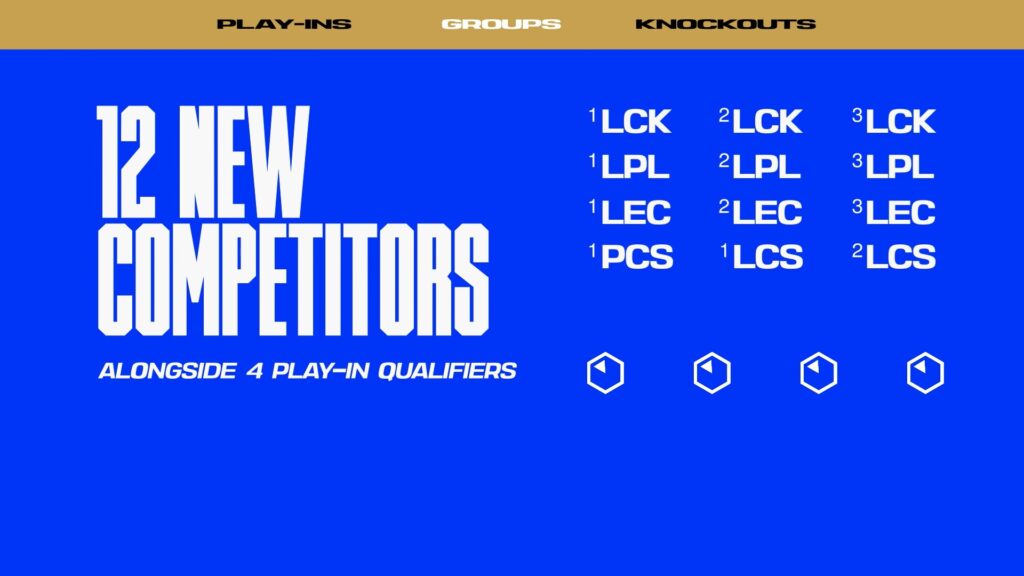 A total of 16 teams, including the four that qualified from the Play-In Stage, will be drawn into four groups of four (A, B, C, and D).
Among these Group Stage teams are the first and second seed of LCK, LPL, LEC, and LCS regions, and the first seed of PCS.
The Group Stage will be held in a double round-robin format, where each team plays against other teams twice. The top two teams of each group will qualify for the Knockout Stage.
Knockout Stage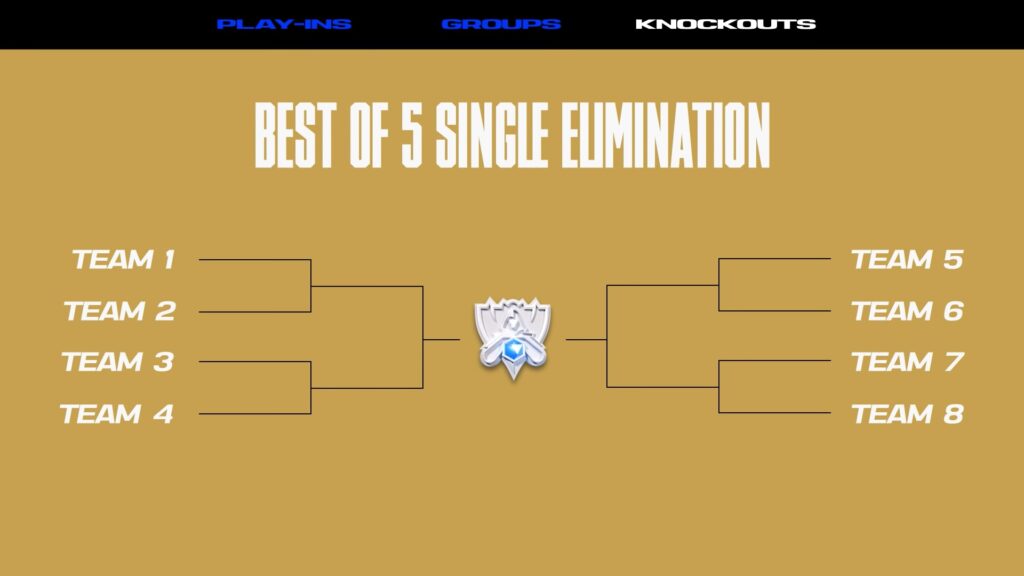 The Knockout Stage comprises the playoffs' quarterfinals and semifinals matches, and the grand final. The top 8 teams will compete in best-of-fives matches in a single-elimination format.
---
Worlds 2021 schedule and results
Worlds 2021 will take place from October 5 to November 6, 2021.
The Play-Ins Stage will run from October 5 to 9, while Group Stage will run from October 11 to 13, and 15 to 18.
The Knockout Stage is scheduled as follows:
Quarterfinals: October 22 to 25
Semifinals: October 30 to 31
Grand final: November 6
(To be updated when Riot Games releases the detailed schedule)
---
Teams competing in Worlds 2021
22 teams from 11 regions have qualified for the League of Legends tournament. Two teams, GAM Esports and Saigon Buffalo from the Vietnam Championship Series (VCS) were not able to compete due to pandemic restrictions.
REGION
TEAM
LCK (Korea)
DWG KIA
Gen.G
T1
Hanwha Life Esports
LCS (North America)
100 Thieves
Team Liquid
Cloud9
LEC (Europe)
Rogue
MAD Lions
Fnatic
LPL (China)
FunPlus Phoenix
Edward Gaming
Royal Never Give Up
LNG Esports
PCS (Pacific Asia)
Beyond Gaming
PSG Talon
LJL (Japan)
Detonation FocusMe
TCL (Turkey)
Galatasaray Esports
LCL (CIS)
Unicorns of Love
LLA (Latin America)
Infinity Esports
LCO (Oceania)
PEACE
CBLOL (Brazil)
RED Canids
---
Where will Worlds 2021 be held?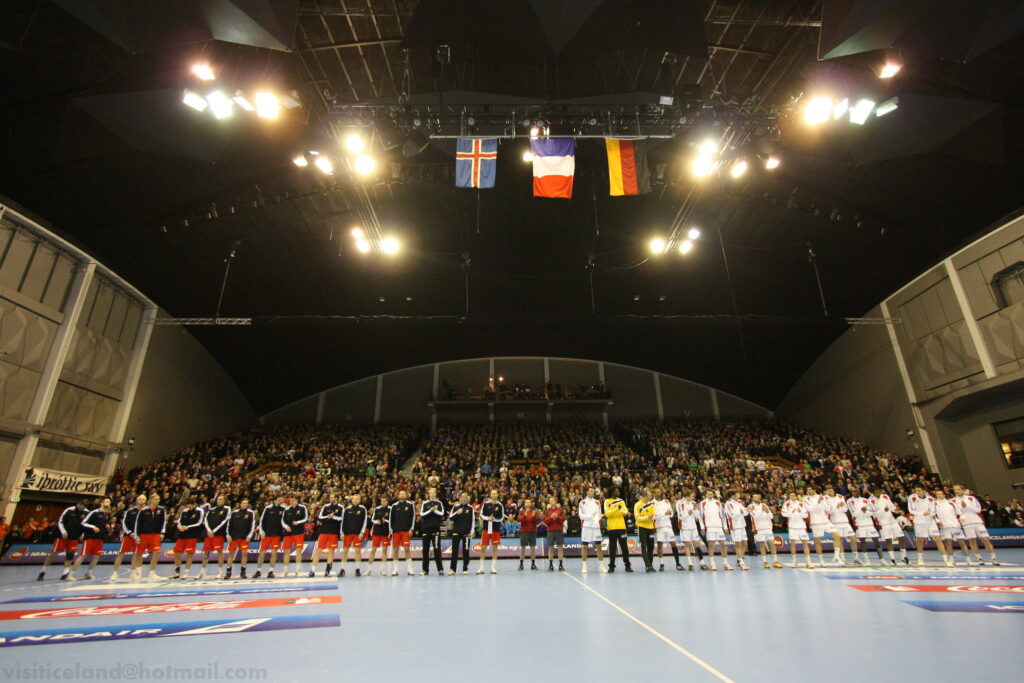 League of Legends Worlds 2021 will be held at the Laugardalshöll indoor sporting arena, Hall A, in Reykjavik, Iceland.
---
Worlds 2021 prize pool
The 2019, and 2020 League of Legends World Championship and this year's Worlds 2021 will offer the same prize pool of $2,225,000, split among 22 teams and the two VCS teams, GAM Esports and Saigon Buffalo, who are unable to compete.
The prize pool breakdown is as follows:
World Champion: 25%
2nd place: 17.5%
3rd to 4th: 9%
5th to 8th: 4.5%
9th to `12th: 2.5%
13th to 16th: 1.5%
17th to 18th: 1%
19th to 20th: 0.75%
21st to 22nd: 0.6%
VCS teams: TBD
---
Where to watch Worlds 2021?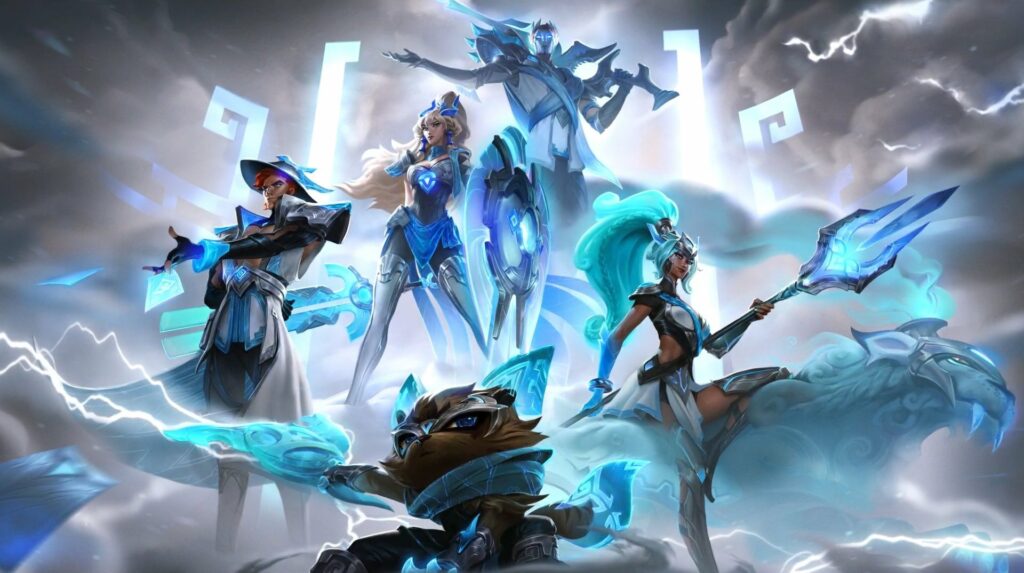 League of Legends esports fans can watch the 2021 World Championship matches live on Riot Games' official channels on Twitch and YouTube.
READ MORE: A closer look at how DAMWON Gaming won the Worlds 2020 championship