As the LPL Spring season comes to a close, take a look at the leaderboard and you might spot an unfamiliar name right at the top among the giants.
Sitting just behind 2018 World Champions, Invictus Gaming, and 2019 World Champions, FunPlus Phoenix is debut squad, eStar, in third place.
Every member of the team is new to the LPL, but despite their inexperience, the squad has been in the top three all season. They even made it to first-place in Week 4.
Four out of five of the main roster previously played in China's League of Legends Development League.
Top laner Yang "Xiaobai" Zhong-He, mid laner Yuan "Cryin" Cheng-Wei, and bot laner Zhang "Wink" Rui were all from Royal Never Give Up, while jungler Yan "Wei" Yang-Wei moved from Young Miracles.
The remaining player is support Liu "ShiauC" Chia-Hao, who previously played for Flash Wolves in the LMS.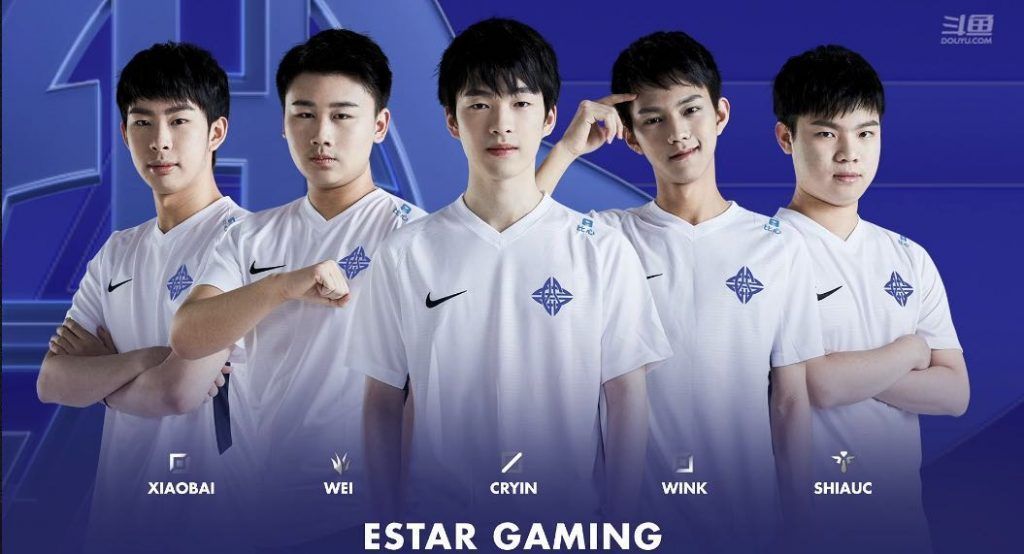 Despite low expectations, the team immediately made their mark on the league by upsetting reigning world champions, FunPlus Phoenix, in Week 1.
They followed it up in Week 4 with a 2-0 win over Invictus Gaming.
Since then, the team has racked up an 11-5 record and will receive an automatic bye into the upcoming Spring Playoffs quarterfinals.
---
One for all
Watch an eStar game and it's immediately obvious that the team differs from other LPL teams. In fact, their style of play more closely resembles League Champions Korea's Griffin during their prime in 2017.
Unlike many LPL teams, eStar does not have a fixed shot caller. Instead, any player can initiate when he sees an opportunity. The organization attributes this to the strong friendship between the players, who share similar career experiences coming from the LDL.
Across their games played, all players except for Xiaobai boast more than 70% kill participation, a testament to their team fighting capabilities. As a unit, they consistently set up for bot laner, Wink, who, together with Cryin, dishes most of the team's damage.
Cryin is ranked fourth in the LPL for overall KDA at 6.3, while Wink has one of the best farms in a single game at 11.7 CS per minute this Spring Split. For the majority of eStar's games, he has been excelling on Varus alongside ShiauC, who was named Player of the Week for Week 4.
The team had a solid five-match win streak mid split that was only halted in Week 5 when Vici Gaming banned Thresh and Jarvan in all three games. All of eStar's subsequent opponents have followed suit.
Without ShiauC's best champion and Wei's initiation, they endured three straight losses before finding some success on Taric and changing up their drafts. As playoffs loom, it becomes a question of how much, and how fast eStar can adapt without a winning formula to fall back on.
Still, holding on to a top-three position in the regular season, the freshmen of the LPL are genuinely surprised by their current results. Excited for the playoffs, they say they are determined "to prove themselves on stage" and keep forging their own style.
---
---
A formula for success
When building the roster, eStar didn't just luck into players that synergized well together. The organization looked for players who, on top of individual aptitude, would also buy-in to the values they were looking for: The ability to think independently, a desire for team success over personal glory, and a calm level-headed demeanor.
Long-standing former Invictus Gaming pro player and current team owner Liu "PDD" Mou, was heavily involved in the process. Under his advice, eStar's board and management aimed to recruit intelligent young blood instead of star players with veteran experience.
Bot laner Zhang "Wink" Rui and jungler Yan "Wei" Yang-Wei impressed eStar with their "strong desire to win". Willing to try new strategies, they consistently performed well in eStar's tests.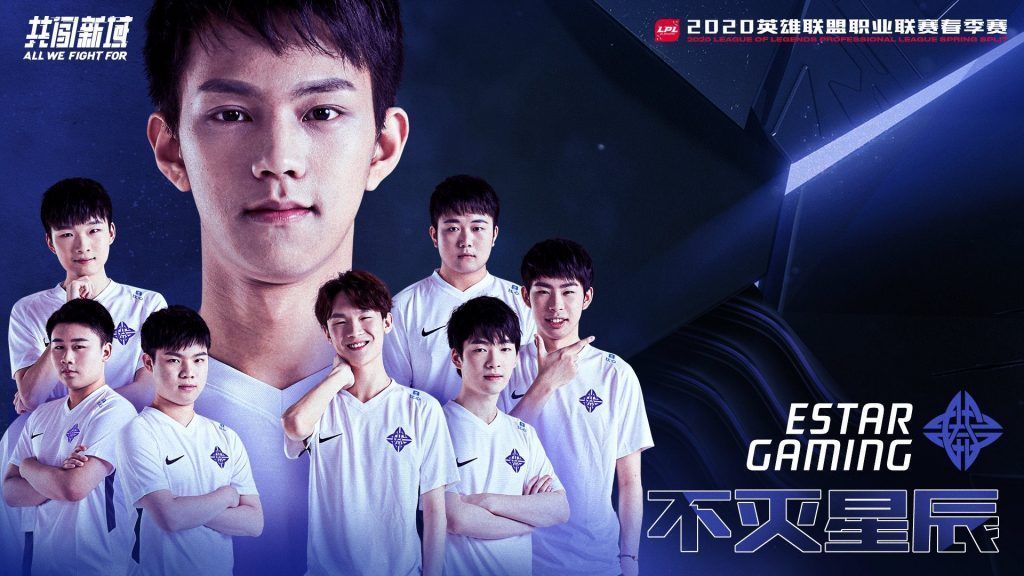 The selection process itself was meticulously constructed. Intending to establish "a set of systematic coaching and scouting methods" that will make eStar sustainable in the esports industry for years to come, this goal applies throughout all layers of the organization.
eStar's coaches take the same methodical approach in-game too.
The team's motto is "Don't be indulgent in team fights".
In a region characterized by heavy – and sometimes overly aggressive – team fighting, eStar's motto sticks out. The team values a patient playstyle that doesn't gamble on unnecessary risks just for the sake of a few extra kills. Like their mascot, the crane, eStar values calmness and harmony above all else.
A historic symbol that dates back thousands of years in Chinese culture, the crane has long been associated with longevity and good luck. The majestic bird is a perfect reflection of what eStar wants to impart to their players – respect the game, their coaches, their opponents, and each other.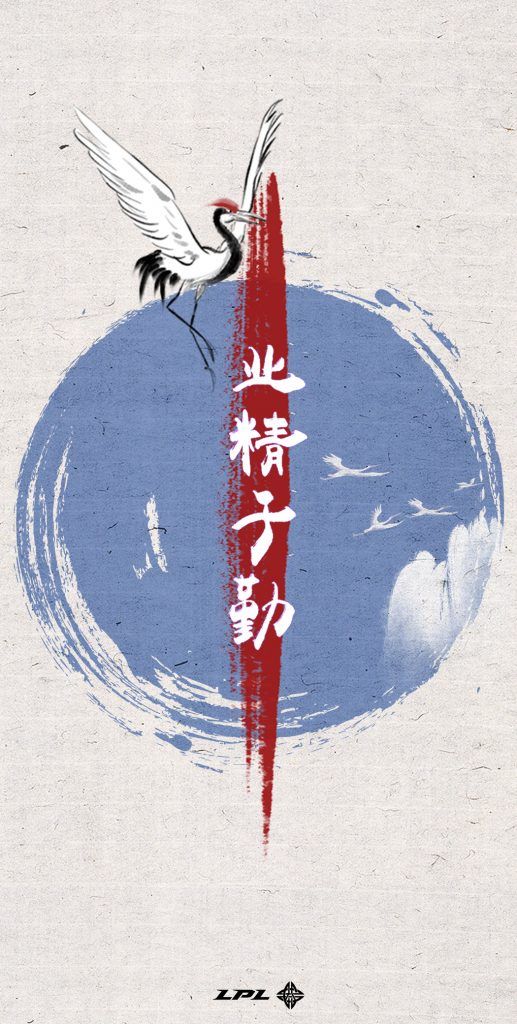 The devotion of eStar's coaching staff to achieving organizational excellence is undeniable. Instead of going back to their hometown over the lunar near year, the staff sacrificed their Spring Festival break to conduct practice sessions.
Plans to be based in Wuhan are still underway, but for now, eStar operates out of Shanghai. Even though the city is not near the epicenter of the COVID-19 coronavirus pandemic, players are not allowed to go out of their base. During this isolation period, they make do with hot pot parties, billiards and rapid reaction games to keep spirits up.
The LPL regular season ends on April 20, and the playoffs will begin on April 22.
READ MORE: Riot announces global Teamfight Tactics: Galaxies Championship