While SK Telecom T1's Lee "Faker" Sang-hyeok's has been the face of competitive League of Legends for some time now, 2019 has seen a new bunch of players under the spotlight.
With the 2019 League of Legends World Championship (popularly known as Worlds) starting tomorrow, more pros are expected to shine and show off their skills. These players are not here to become the next Faker, but to create their own legacy on this year's Worlds stage.
Here is our list of top League of Legends players to keep an eye out for during Worlds 2019.
---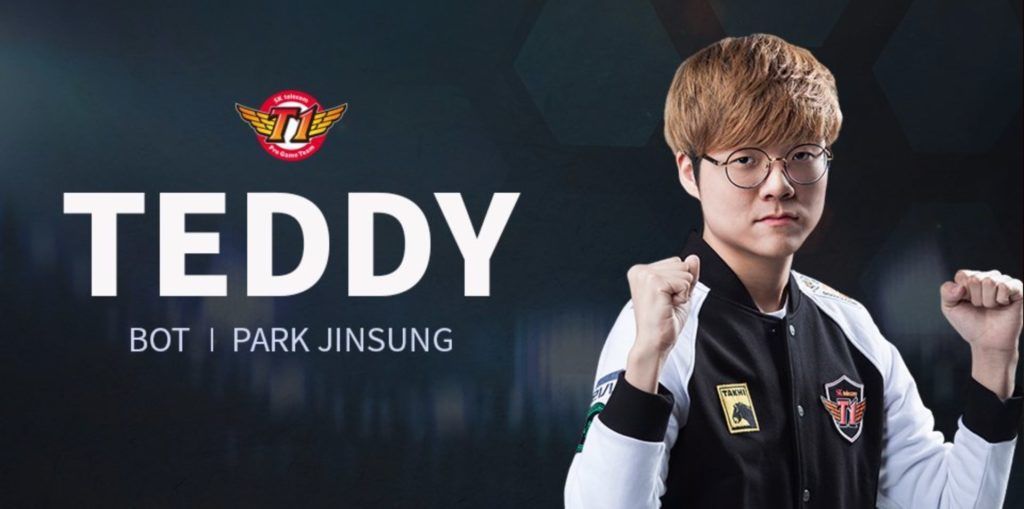 The Creep Score King, Teddy (SK Telecom T1)
Park "Teddy" Jin-seong started this season as one of the best bot laners for SK Telecom T1. He is known for having the highest creep kill in League of Legends history, finishing with 1456 creep score in a single game.
He was already popular as a player during his time with Jin Air Green Wings, but since joining with SKT, his player profile has soared even higher. He is one of SKT's stronger players who have made it possible for the team to bag the 2019 LCK Summer Playoffs trophy.
---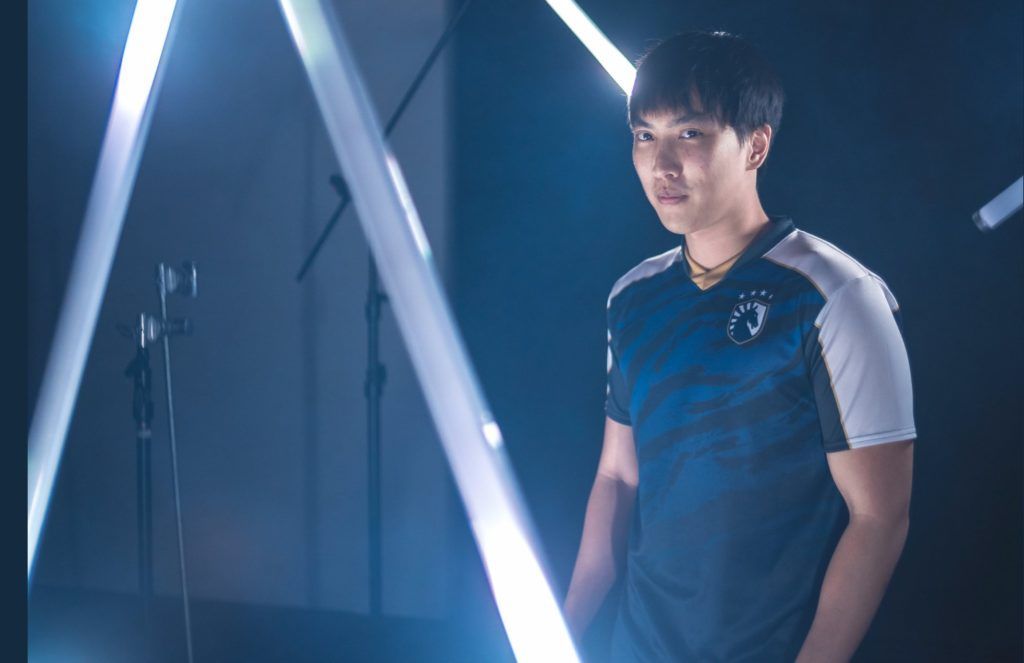 The Magician,Doublelift (Team Liquid)
It is definitely the year of the DL as Yiliang "Doublelift" Peng showed the world his huge improvement as Team Liquid's bot laner. He is one of the players who started out the Sona-Taric bottom lane meta, which proved to be a strong combination.
Team Liquid's record of four consecutive titles is testament to Doublelift's prowess as a player as well.
---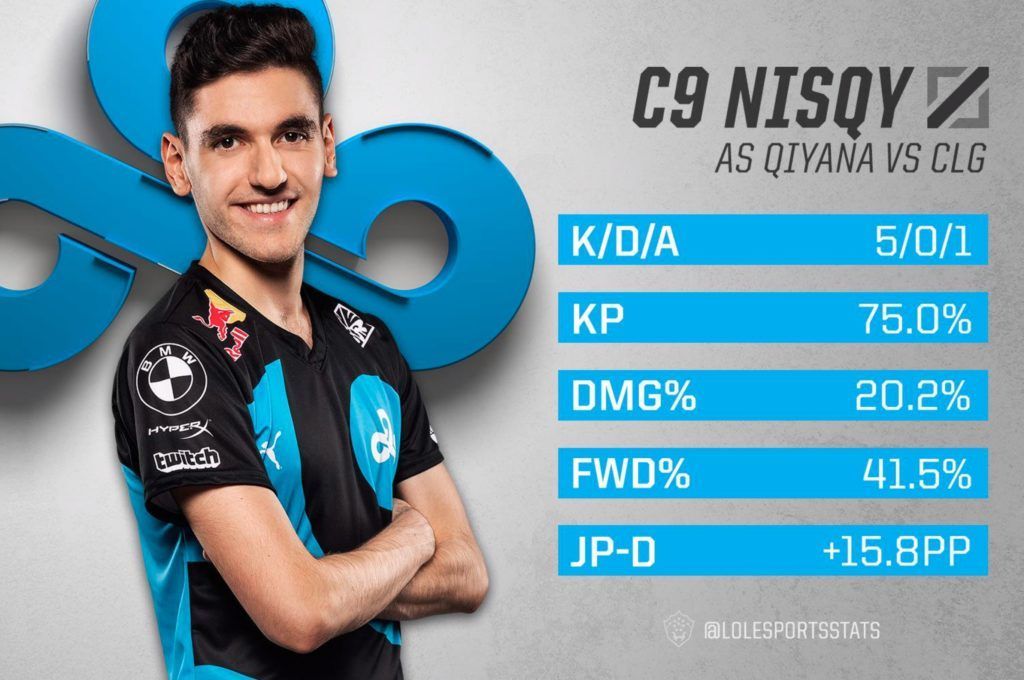 The Monster, Nisqy (Cloud9)
Cloud9's new guy Yasin "Nisqy" Dinçer proved to be a perfect fit for the NA team as the midlaner who took over Nicolaj "Jensen" Jensen's place. Nisqy was able to surpass everyone's expectations with his performance as a mid-lane monster.
Many fans consider him as one of the top midlaners for the season. He absolutely rocks the Rift whenever he uses champions like Irelia and the new champion Qiyana.
---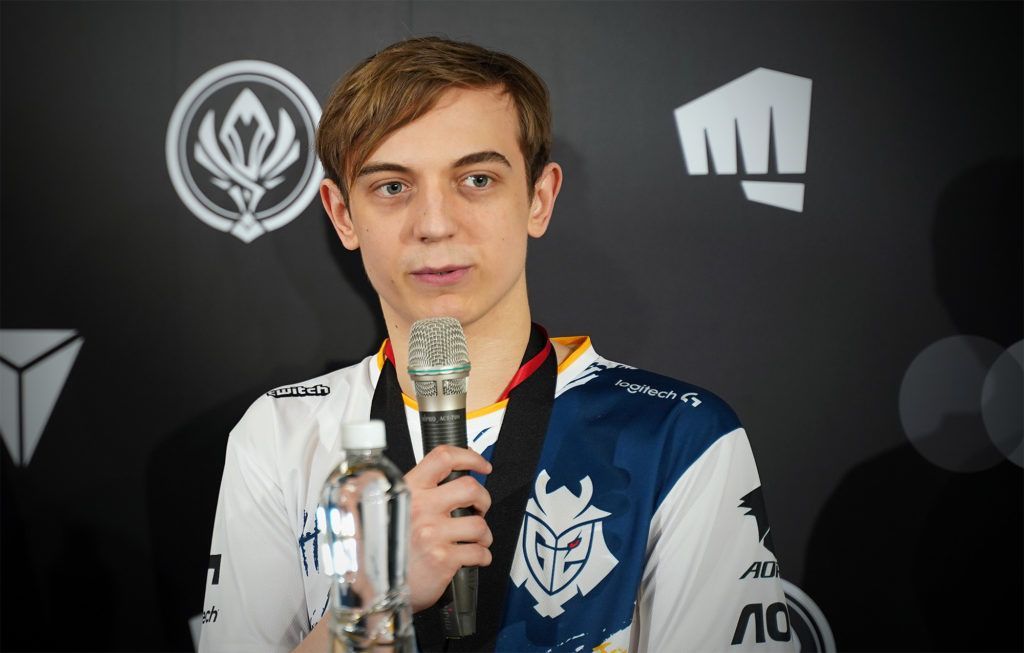 The Baby Faker, Caps (G2 Esports)
Rasmus "Caps" Winther is the midlaner for 2019 Mid-Season Invitational (MSI) champions G2 Esports. Caps has won three MVP titles for the past two years — at the EU LCS Summer 2018, LEC Spring 2019, and the MSI 2019.
He is known for his impressive play as Sylas, the Unshackled. Will G2's star player be called Claps or Craps for Worlds 2019?
---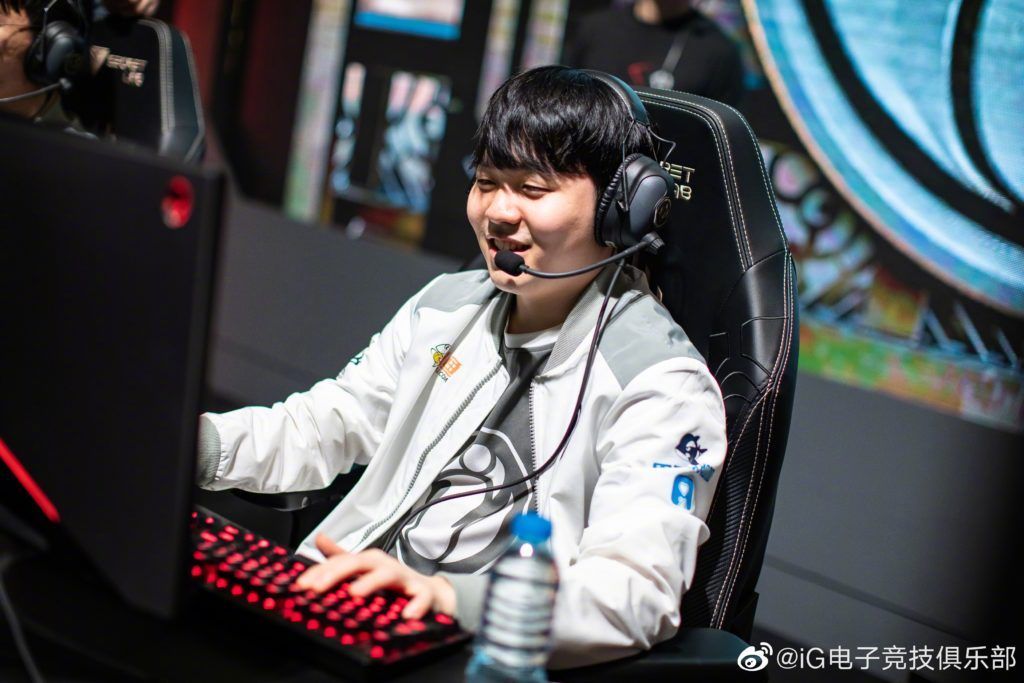 The not-so-rookie Rookie (Invictus Gaming)
Invictus Gaming's Song "Rookie" Eui-jin is dubbed by players as "Faker Junior" for his insane mechanics on the champions he plays. Not-so-rookie Rookie was hailed as the champion for last year's Worlds, with him and Kang "TheShy" Seung-lok leading IG to a clean-sweep victory.
Together with IG, will he be able to surpass his record and become consecutive Worlds champions?

---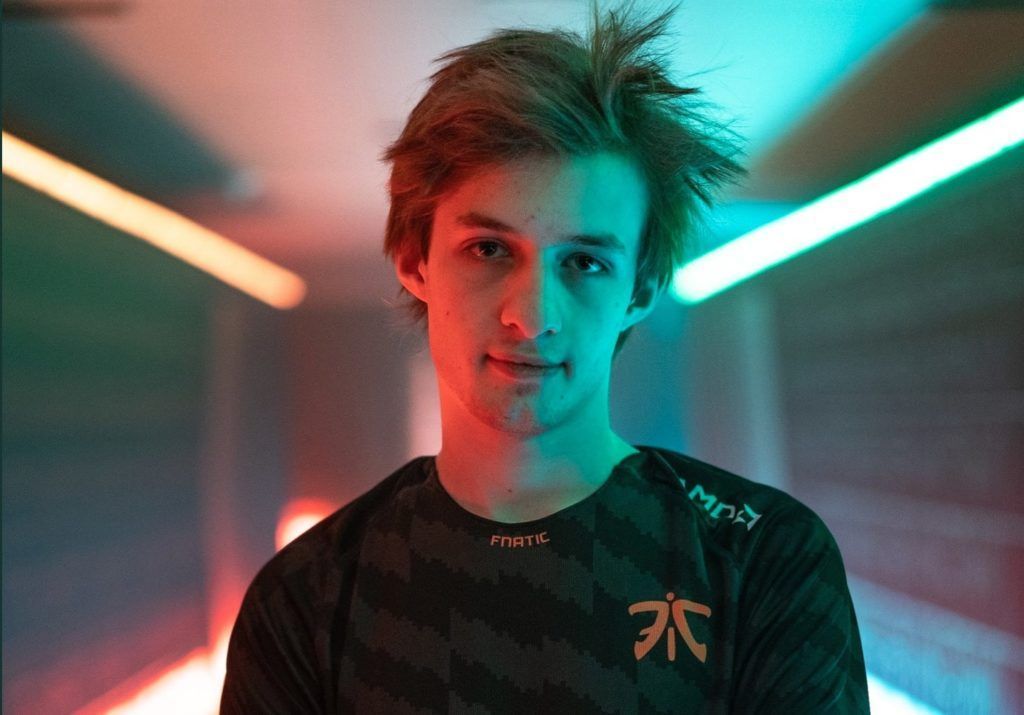 The Twisted Top-Laner, Nemesis (Fnatic)
Slovenian player Tim "Nemesis" Lipovšek is the second-best midlaner on the European region next to G2 Rasmus "Caps" Winther. His arrival at Fnatic already features an amazing chemistry with the rest of the members, especially with Mads "Broxah" Brock-Pedersen.
Nemesis' Twisted Fate had an incredible run during the LEC 2019 Summer Split with a 66.7% win rate.
We can't wait to see if this guy will be able to snatch EU's best mid-laner title from Caps at Worlds 2019.
---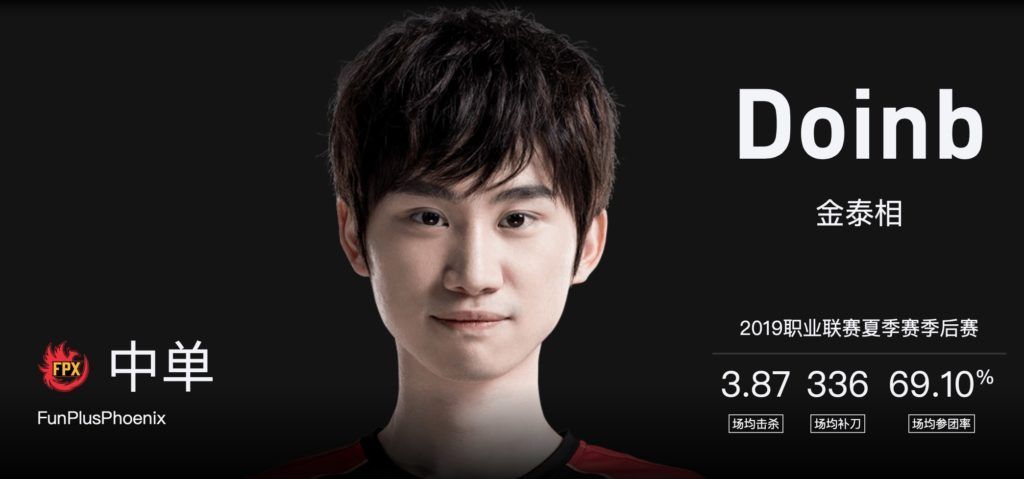 The Underrated One, Doinb (FunPlusPhoenix)
A huge part of FunPlus Phoenix's success is due to their mid-laner Kim "Doinb" Tae-sang. Doinb's strength and ability to adapt well to enemy teams saw FPX placing on top of the 2019 LPL Spring and 2019 LPL Summer.
---
---
Besides being super skilled, he is also known for unusual builds on his mid-lane champions, utilizing tank items which works most of the time.
Could Doinb be the most underrated player in the professional League of Legends scene today? As the soul of FPX, will he shine through at Worlds?
---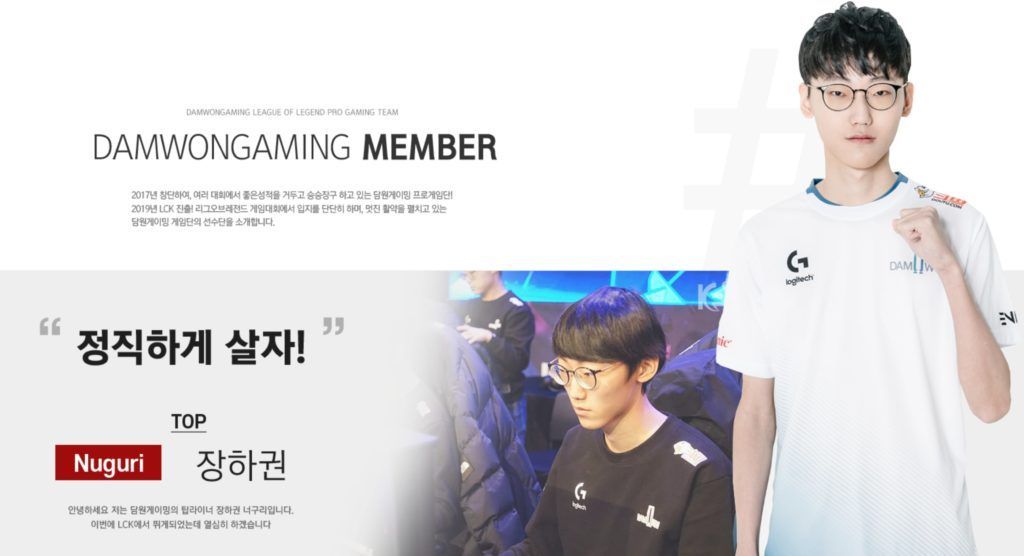 The Dark Horse, Nuguri (Damwon Gaming)
Korean top laner Jang "Nuguri" Ha-gwon is often compared to IG's Kang "TheShy" Seung-lok because of his insane record on the top lane. He is one of Damwon Gaming's key players, and is a really difficult opponent who likes using the Kleptomancy keystone on his picks.
Some regard Nuguri as the best top laner in the League of Legends Championship Korea (LCK) right now.
---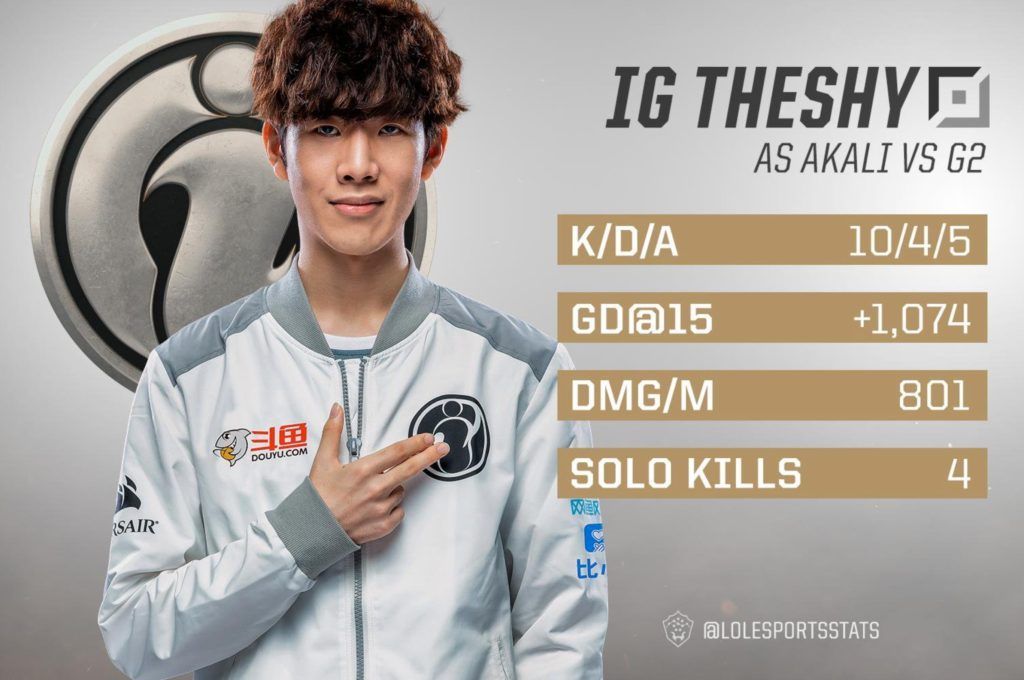 The Young One, TheShy (Invictus Gaming)
This young top laner from Invictus Gaming has achieved so much at the age of 19. Aside from winning Worlds last year, TheShy is known to be beast of a beast player and the LPL's number one top laner. For 2019, he was recognized as the Finals MVP of the Spring Split.
Throughout this season, TheShy has shown a lot of crazy plays which greatly helped IG as a whole.
---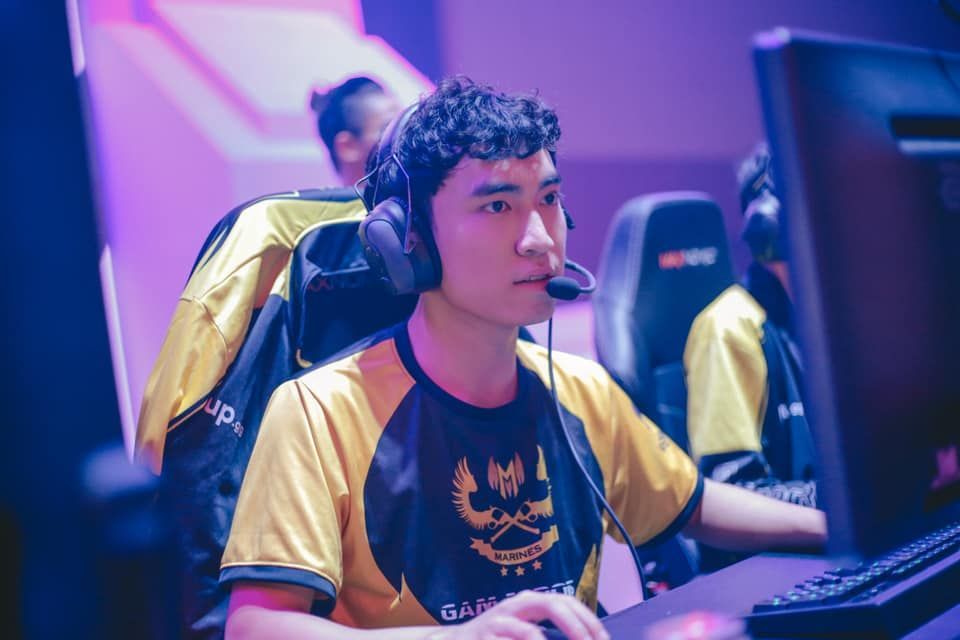 Attack on… Levi (Gigabyte)
The support playstyle of Đỗ "Levi" Duy Khánh of Vietnam region's Gigabyte Marines (now GAM Esports) is one of the reasons why the team is on top of the VCS Summer Split. Levi was formerly known as the Nocturne Master for his amazing jungling skills using the Eternal Nightmare.
Together with the team's top-laner Phạm "Zeros" Minh Lộc, the two make a powerful combination. His nickname is a reference to Japanese manga Attack on Titan's character Levi Ackerman.
READ MORE: LCS opens slot for a new partner to take over Echo Fox