Fans of SKT will now have a chance to sit in glory.
Gaming chair makers Secretlab will release two versions of its new T1 gaming chairs to celebrate the League of Legends Championship Korea (LCK) team's history and successes.
The Secretlab Titan T1 Edition and Secretlab Omega T1 Edition will both come in the team's classic colors of red and white with the backrest featuring the new T1 logo embroidered in red.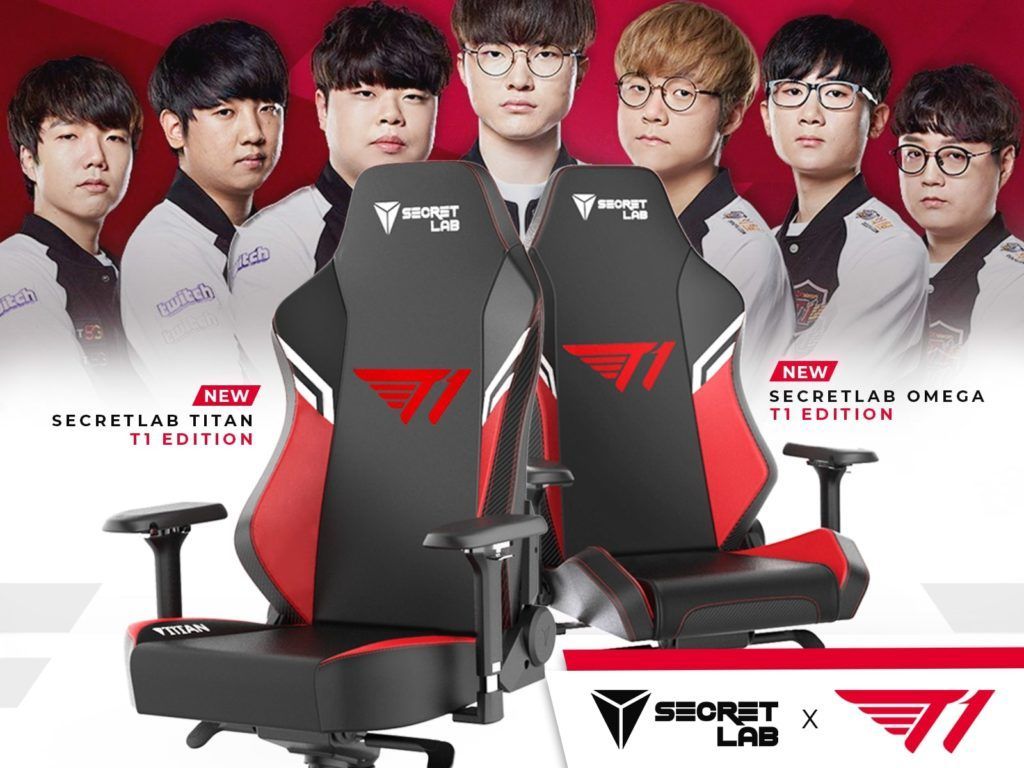 The bad news that there's no release date yet, and this will be announced at a later date.
---
---
"We're proud to keep their top-level players seated in utmost comfort and game in peak performance during trainings and throughout their games at Worlds," said Ian Alexander Ang, CEO an.d co-founder of Secretlab
With this partnership, Secretlab will be the official chair sponsor of T1 Entertainment and Sports in its future competitions a well.
READ MORE: Top 10 League of Legends players ranked according to their total earnings