After introducing us to magnificent skin lines this year such as Spirit Blossom and Dragonmancers, Riot Games is debuting a fresh skin line featuring five powerful League of Legends' champions.
It is called the Battle Queen skin line, and it is composed of gracious yet war-ready champs Diana, Janna, Katarina, Qiyana, and the latest LoL champion Rell.
Here's how we rank the five new Battle Queen skins from worst to best.
---
5. Battle Queen Qiyana
If Alice in Wonderland and an ojou-sama anime character had a relationship, Battle Queen Qiyana would be their daughter. We are absolutely in love with Qiyana's princess-style drill twin tails, which complements the theme of her purple halter dress.
What's more, Riot went all out with her chakram weapon by encrusting it with jewels fit for the budding queen that she is.
---
4. Battle Queen Rell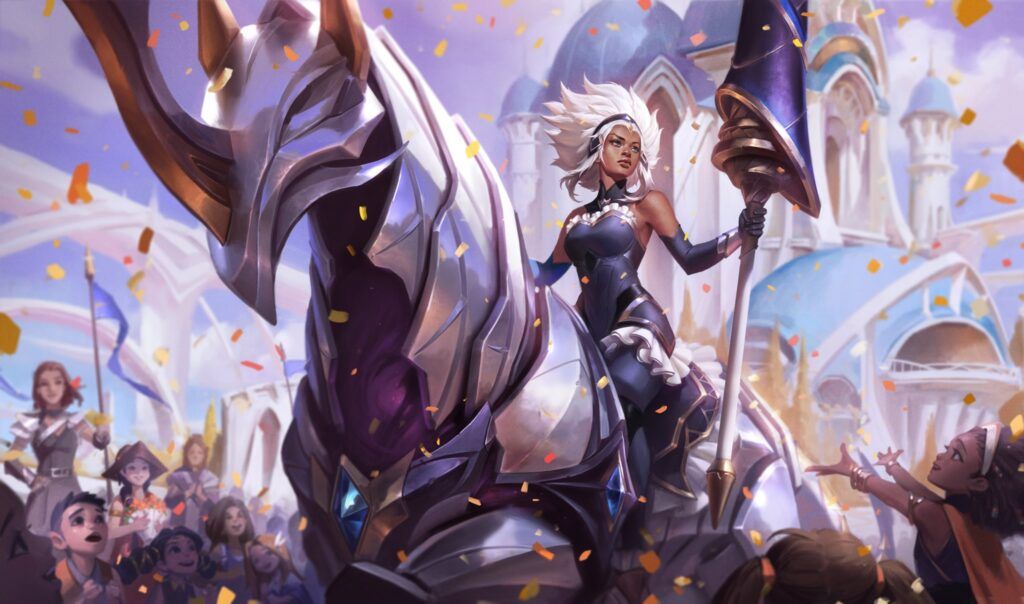 The newest League of Legends champion, Rell is an iron maiden who has set her sights on destroying Noxus. She rides and controls a steed made out of metal scraps and carries a huge lance.
Contrary to her dark and gloomy base skin, Rell's Battle Queen splash art celebrates her as a hero, a queen who has led her subjects to the rightful path.
Rell's first skin has been loaded with gorgeous blue particle effects, an absolute sight on a girl wearing heavy armor. Plus, have you seen her crit animation? It's out of this world!
---
3. Battle Queen Diana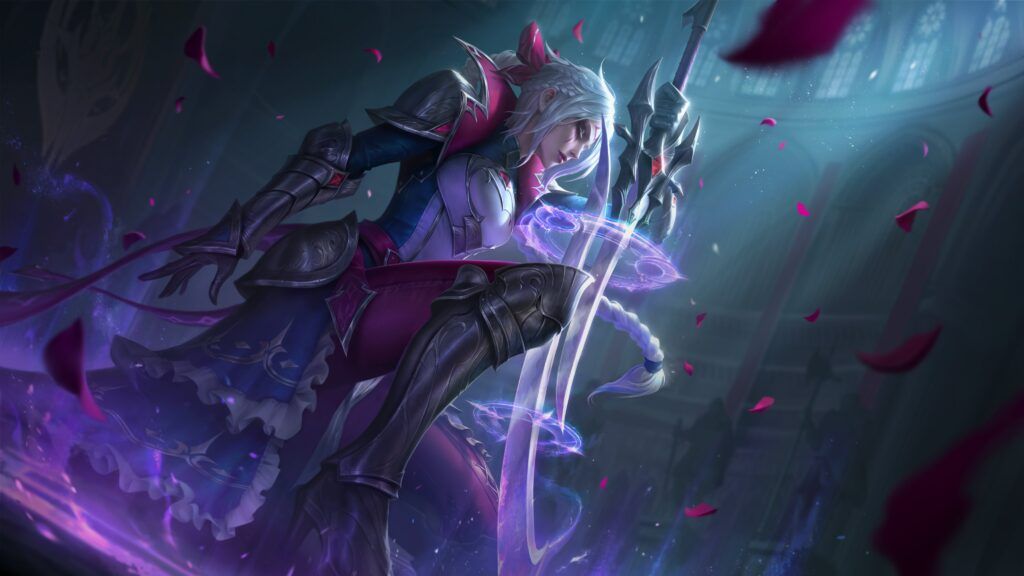 "To-ou , anata ga watashino master-ka?"
Oops, wrong series! We were convinced for a second that Battle Queen Diana was actually Saber Artoria Pendragon from the Fate/stay night series!
The Scorn of the Moon looks like an absolute goddess in her frilly dress partnered with shining silver armor. Take her braided hair and fluffy ribbon and she can be mistaken for Saber in the middle of the Summoner's Rift!
The blood-rose particle effects makes Battle Queen Diana even better and is a must-buy not just for weebs but for anyone who enjoys Victorian fantasies.
Battle Queen Diana also has a Prestige Edition in white and gold armor.

---
---
2. Battle Queen Janna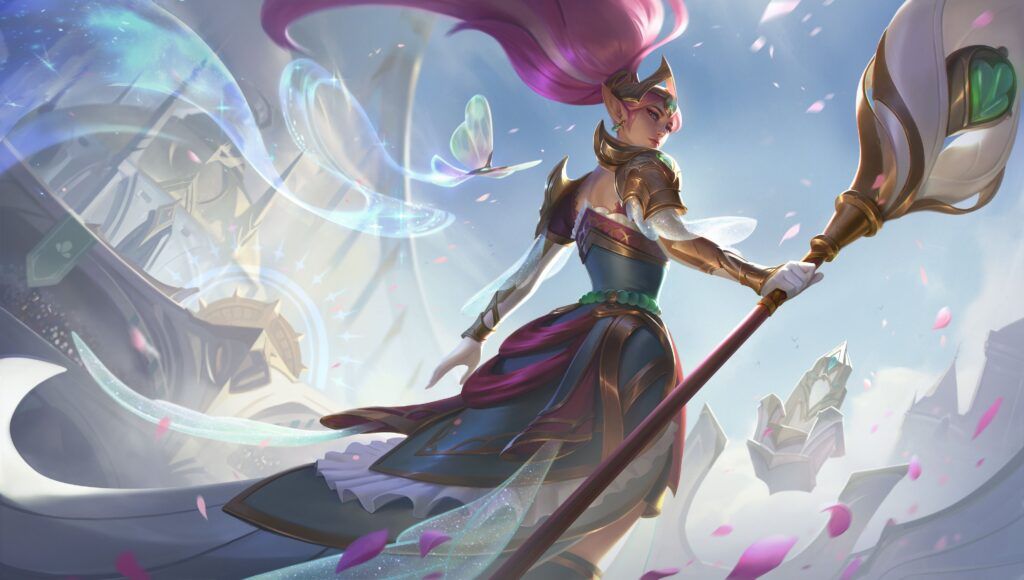 As the wind spirit who protects Zaun, Janna is ready to give it her all in her pink and teal battle dress. She may not look as strong or buffed as the rest of the queens on this list, but Battle Queen Janna is a different royalty of her own.
Her overall appearance and skill effects lean more towards a nature theme, huge butterfly wings, and all.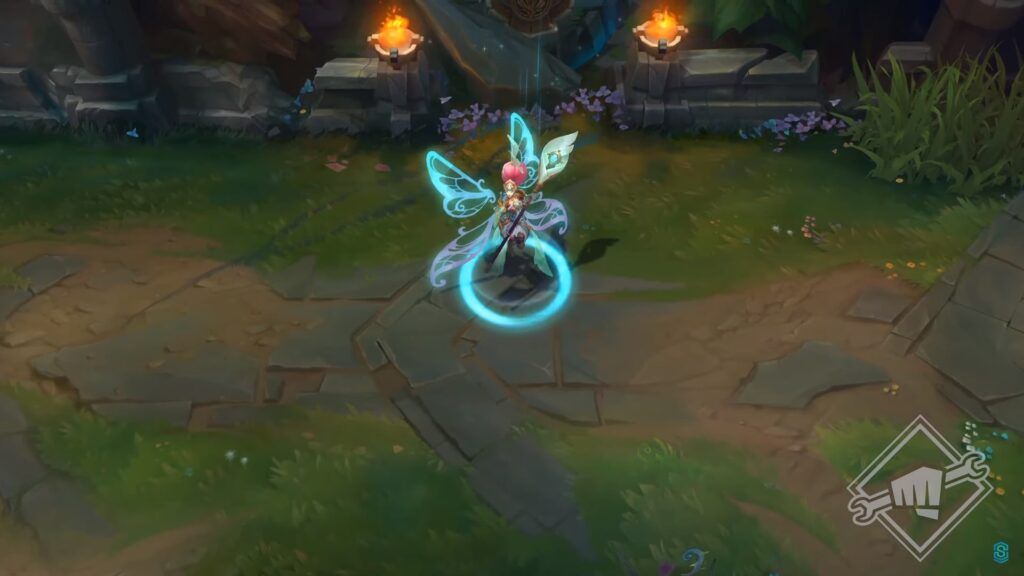 What impressed us was how smooth her special effects and animation were, especially on her ultimate ability, Monsoon.
---
1. Battle Queen Katarina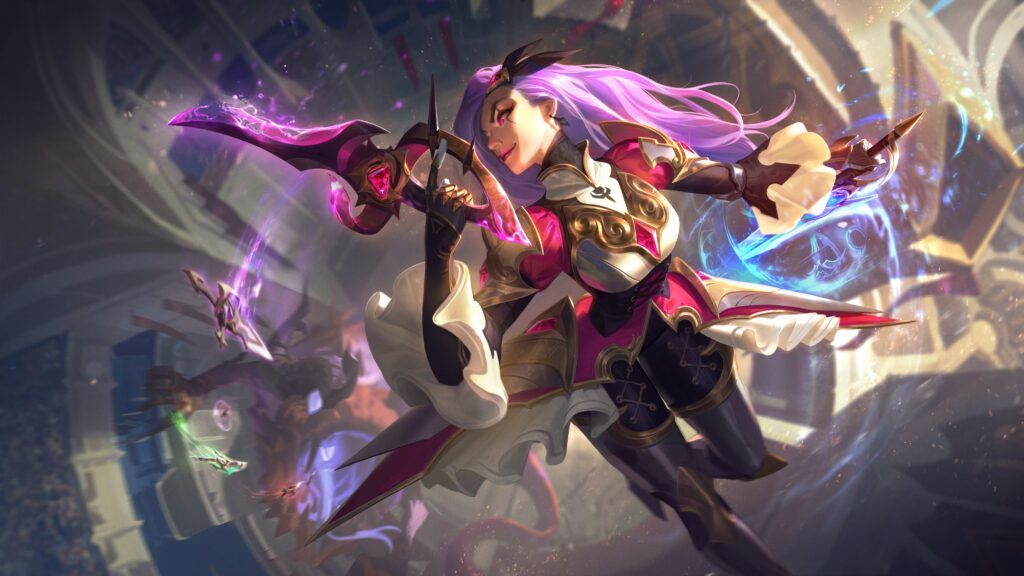 Bow down to the best Battle Queen on this skin line — it's none other than Katarina! Battle Queen Katarina takes the crown with her legendary skin. She looks regal yet feisty in her outfit, with matching purple hair.
The highlight of Battle Queen Katarina are her blades, which changes form every three takedowns. The first and the last blade will always be the same, while all the other blades get randomized in between according to Riot Games Senior VFX Artist Kevin "Sirhaian" Leroy.
There are a total of six blades and players can even switch unlocked blades when out of combat. The color of the particle effects will adapt to the color of the equipped blade at the time, giving Summoners a feast for Battle Queen Katarina's visual effects. It's like the DJ Sona or Elementalist Lux ultimate skins!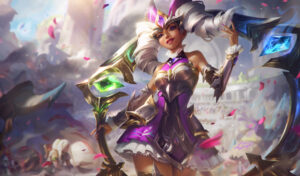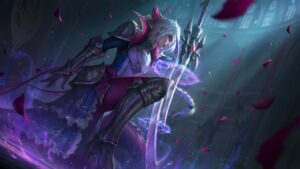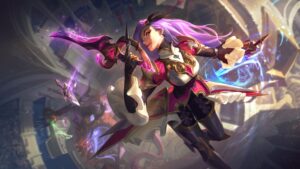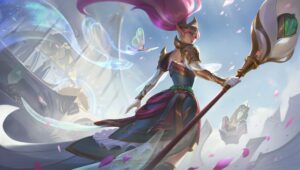 Players will see more of these skins on the 10.25 PBE cycle.
READ MORE: Ranking every League of Legends Victorious skin from worst to best