LCK representative T1 is ready to grace the Worlds 2022 stage with their own music.
The Korean esports organization collaborated with music producer Raiden for a brand new theme song titled "Last Man Standing." Raiden was also the person behind the team's Worlds 2021 anthem "Runner", which features rapper Changmo and EXO member Baekhyun.
Team CEO Joe Marsh said the organization was looking forward to working with Raiden again after the success of their 2021 theme song. As of the time of writing, Runner has around two million views on YouTube and 1.8 million plays on Spotify.
---
---
T1 plans to release new Worlds 2022 theme song with THE BOYZ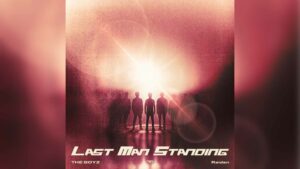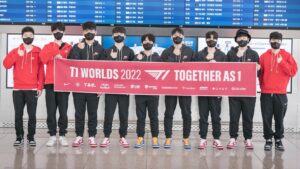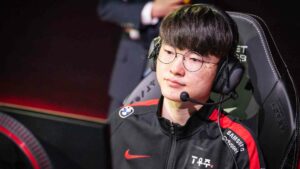 For the new track, Raiden took on the role of an executive producer who brought in Kpop group THE BOYZ into the mix for vocals. The song's lyrics aim to express the energy and passion of the team's fans.
Marsh mentioned that his favorite part of Last Man Standing is the chorus. "The song really captures the moment for the team, and it will be the soundtrack that guides us to our fourth World Championship," he said.
Last Man Standing is set to release in early October, coinciding with T1's debut at Worlds 2022 during the Group Stage.
Their first match is against Edward Gaming on October 7, 6 p.m. PST | October 8, 2 a.m. GMT | 9 a.m. GMT+8.
Follow ONE Esports on Facebook and Twitter for more LoL news, guides, and highlights.
READ MORE: Worlds 2022: Schedule, results, format, teams, where to watch