The inaugural season of the Pacific Championship Series has completed its first round robin of Spring Split 2020. All teams have met each other once, and there were some surprising results.
Here's a quick summary of what went down:
---
ahq eSports Club are at the top
The most familiar name LoL esports fans will recognise on this roster is top laner Chen "Ziv" Yi. On the team since 2014, Ziv has competed at the World Championships four times in 2015, 2016, 2017 and 2019.
During ahq's peak in 2015 alongside superstar mid laner Liu "Westdoor" Shu-Wei, his team pushed through to the quarterfinals before falling to SK Telecom T1.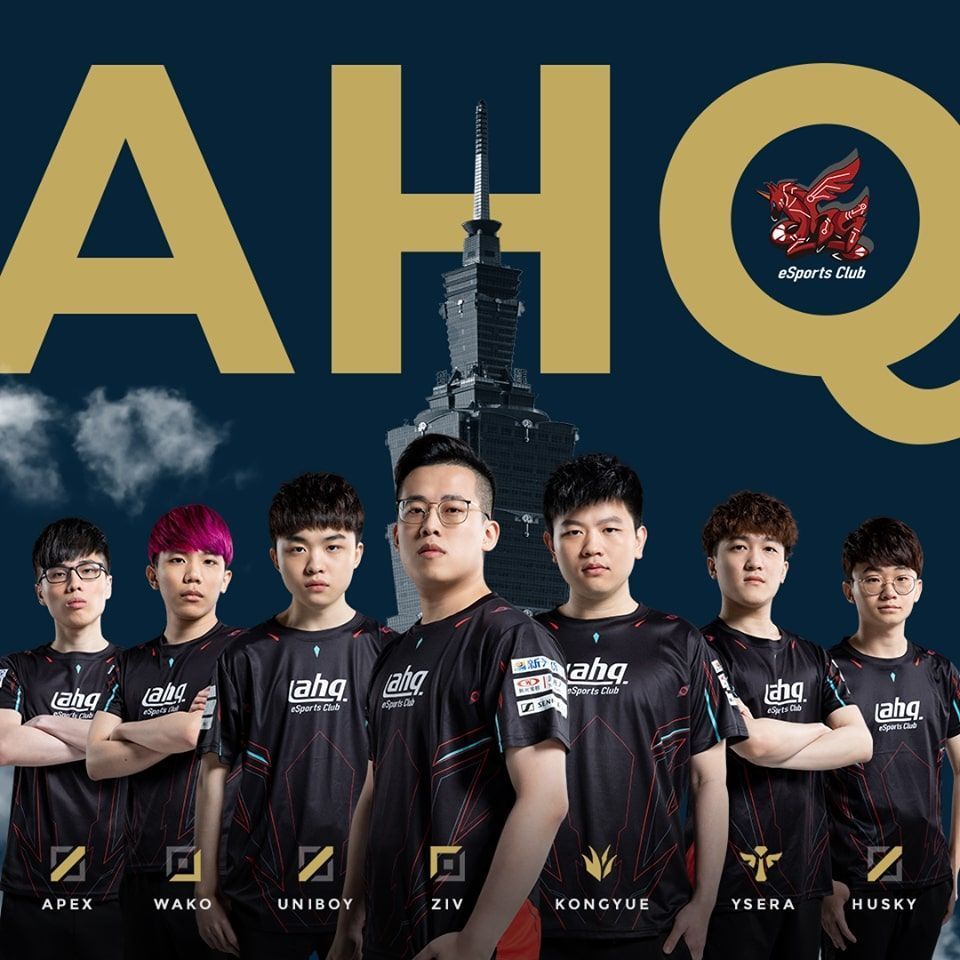 Ahq members who made appearances at the 2019 World Championship and continued on with the team include mid laner Hsieh "Apex" Chia-Wei, bot laner Tsou "Wako" Wei-Yang and support Wang "Ysera" Tsung-Chih.
Together with former members from MAD team Hsiao "Kongyue" Jen-Tso and Chen "Uniboy" Chang-Chu, they are led by Tsai "GreenTea" Shang-Ching. Another familiar name, GreenTea was ahq's support before transitioning to coaching in 2016.
As a team, ahq has many years of competitive experience on their side, are looking to solidify their place in the top spot. They will have to watch out however, as they dropped games to Machi Esports and Talon Esports.
---
Talon Esports soars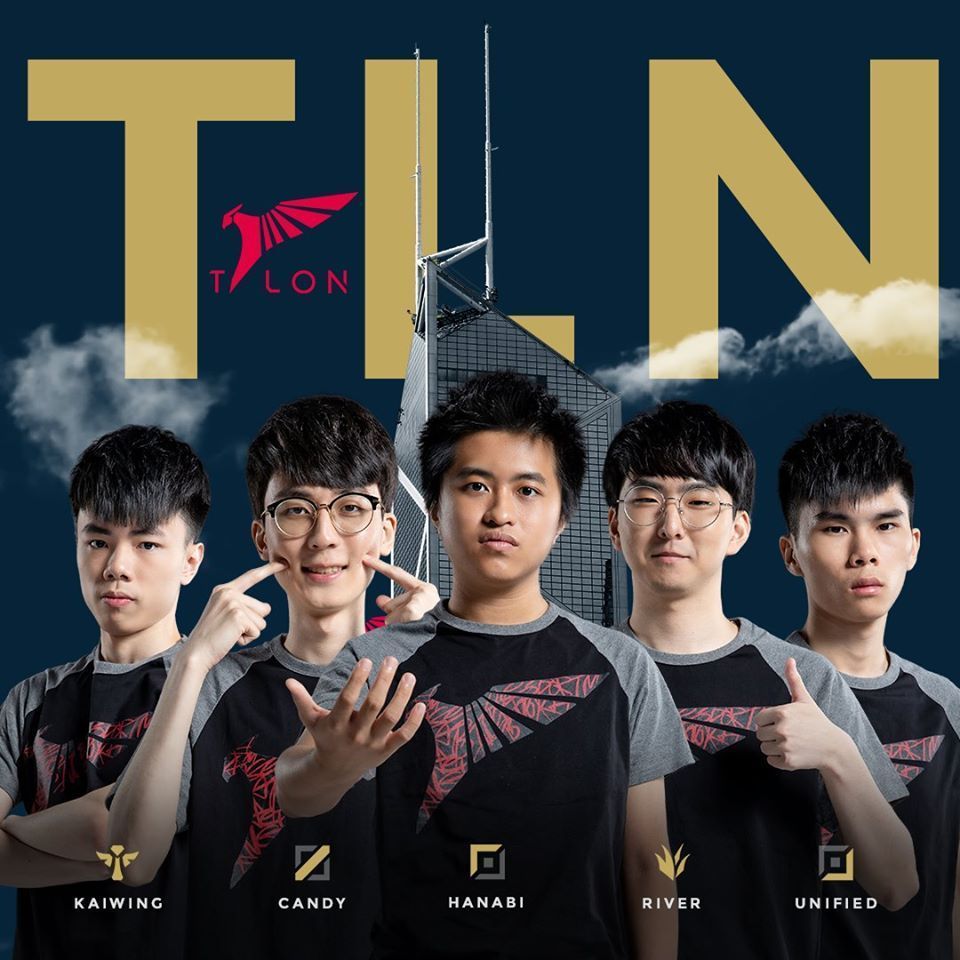 In second place, Hong Kong organisation, Talon Esports, is one of the newer teams to enter the league. With the roster they put together during preseason, casters and analysts expected them to hover in the top three.
Their biggest acquisition is Su "Hanabi" Chia-Hsiang, former top laner for Flash Wolves. He is joined by former Hong Kong Attitude support Ling "Kaiwing" Kai Wing and Wong "Unified" Chun Kit who switched from mid to bot lane.
Before the end of round one, Talon Esports cut short ahq's 7-game win streak. Boasting a 78.7% kill participation, Kaiwaing has been integral to Talon's success, even going deathless in more than half their games.
---
---
Berjaya Dragons and Liyab Esports have exceeded expectations
During preseason, the majority of casters placed Berjaya Dragons in the bottom three alongside Liyab Esports. Owned by Malaysian-based company Berjaya Corporation, no one knew what to expect from this roster.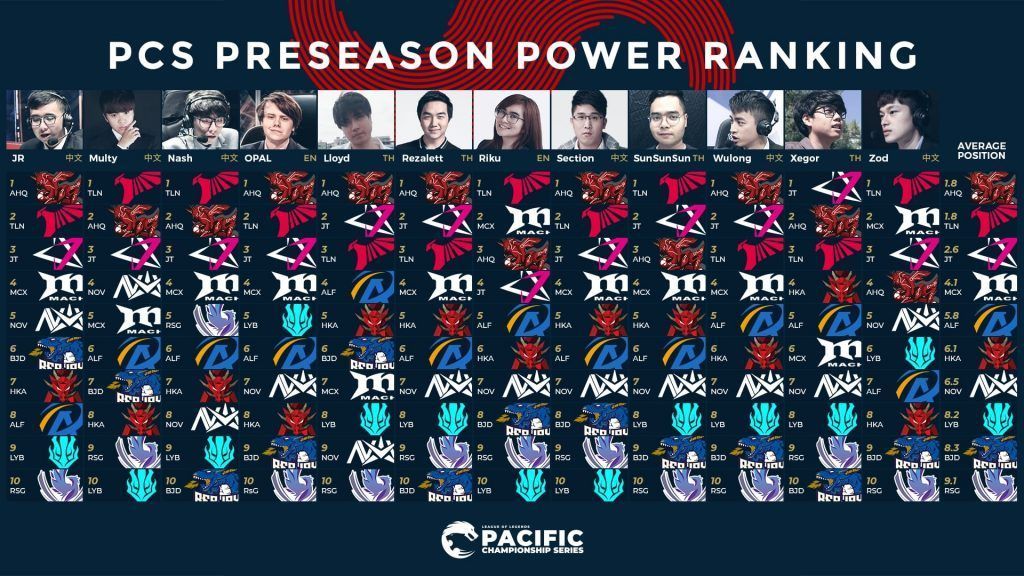 The player with the most experience in major leagues is Liang "Enso" En-Shuo, Flash Wolves' former jungler.
Playing mostly Gragas and Rek'sai, he has been a facilitator for his team, most of whom are rookies with limited experience in the Elite Challenger Series, the LMS challenger scene.
One exception is their support, Jonathan "Chilly" Chan Mun Shum, who has been competing in Southeast Asian leagues since The Legends Circuit in 2013. With Axis Empire, he qualified for the LST 2019 Summer Playoffs before losing the World Championship play-in spot to MEGA.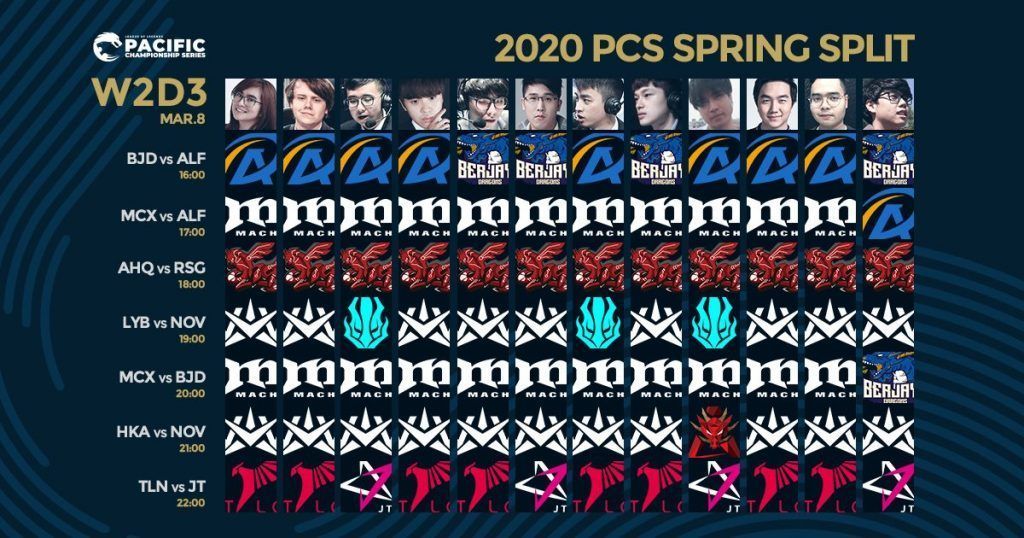 The biggest surprise was when BJD beat Taiwanese teams J-Team and Alpha Esports, as well as Thailand's Nova Esports. Most of the caster predictions favored the opposing teams.
"I was shocked by the performances of Berjaya Dragons and didn't expect them to be taking games off teams they had in the first round robin. Though, teams are starting to see their flaws and exposing them," said Alex "OpalCasts" Archambault, English caster for PCS.
The other team that surprised viewers and casters alike is Philippine-based team, Liyab Esports. Launched in early 2019 by Mineski and Globe Telecom, they are a relatively new organisation.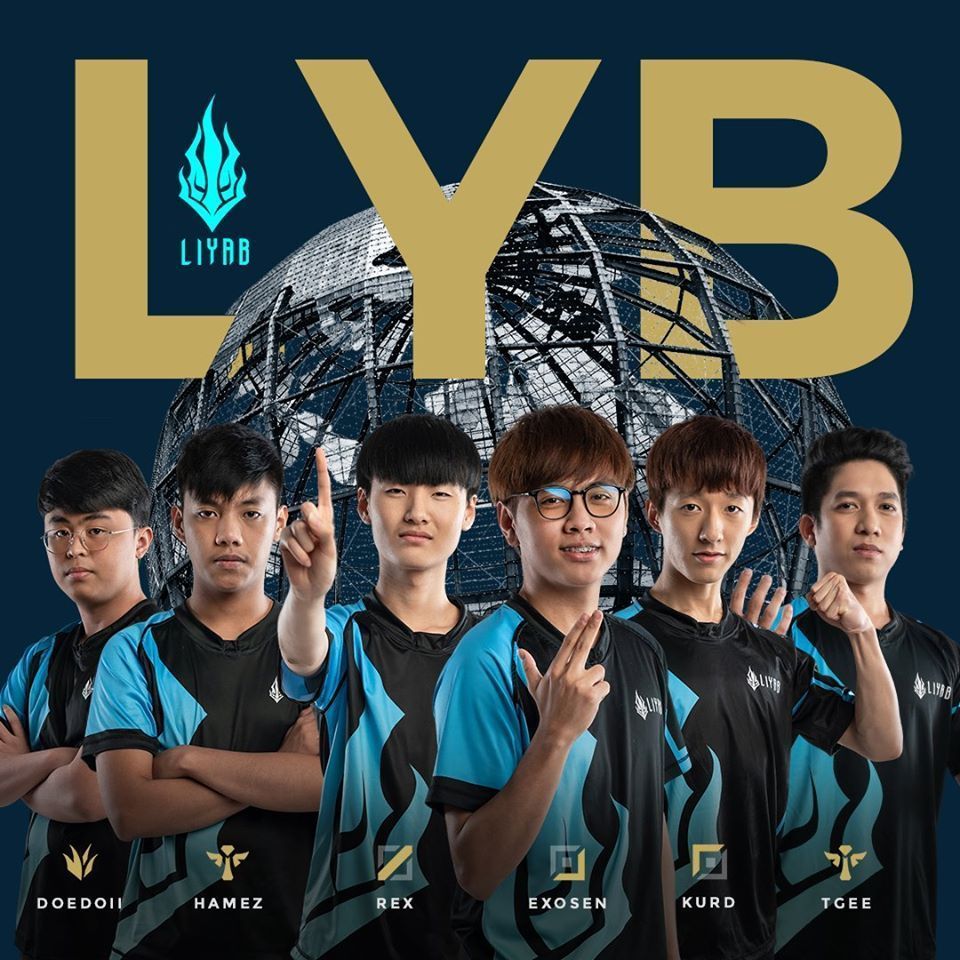 Their last showing was at PPGL Season 3 2019, one of the largest League of Legends tournaments in the Philippines where they clinched second place with a different iteration of the squad.
Going into PCS Spring 2020, Liyab kept jungler Edrian "DoeDoii" Brancia, support James "Hamezz" Karl Santos and moved Eric "Exosen" Allen Gubatan from mid to bot lane on the main roster.
They then added two imports from Korea, mid laner Kim "Rex" Tae-yeon and top laner Kang "Kurd" Yeong-hwan.
Despite training together for a short time, as a team Liyab plays fearlessly on the PCS stage. Under the guidance of Akarawat "Cabbage" Wangsawat, they have shown strong early game strategies with aggression.
The organisation has produced an on-going video series called 'WARDS' that gives insight into the team's dynamics, with an honest showing of their ups and downs.
Moving into the second round robin, OpalCasts thinks Liyab looks promising but "vision and overconfidence has hurt them multiple times".
His co-caster caster Rikki "Riku" Quiapon is from the Philippines and is a fan of Southeast Asian teams.
"The gap is closing? The gap is gone! Seeing them fight against the former LMS squads and cause upsets made me feel really proud. It's been a wild ride so far!" said Riku.
---
Standings
1. ahq eSports Club (8-2)
2. Talon Esports (7-2)
3. Machi Esports (7-3)
4. Berjaya Dragons (6-4)
5. Alpha Esports (5-4)
6. Liyab Esports (4-5)
7. J Team (4-6)
7. Nova Esports (4-6)
9. Hong Kong Attitude (2-8)
10. Resurgence (1-8)
The PCS Spring Split round two continues weekly Friday to Sunday from 5 p.m. GMT+8.
READ MORE: LPL Spring Week 2 Recap: Invictus Gaming stays on top