Last month, Singapore League of Legends pro, Wong "Chawy" Xing Lei, stepped onto the stage at Worlds for the first time as a coach.
Trading in his team jersey for a smart grey suit, he held a simple brown notebook and took his place behind his team.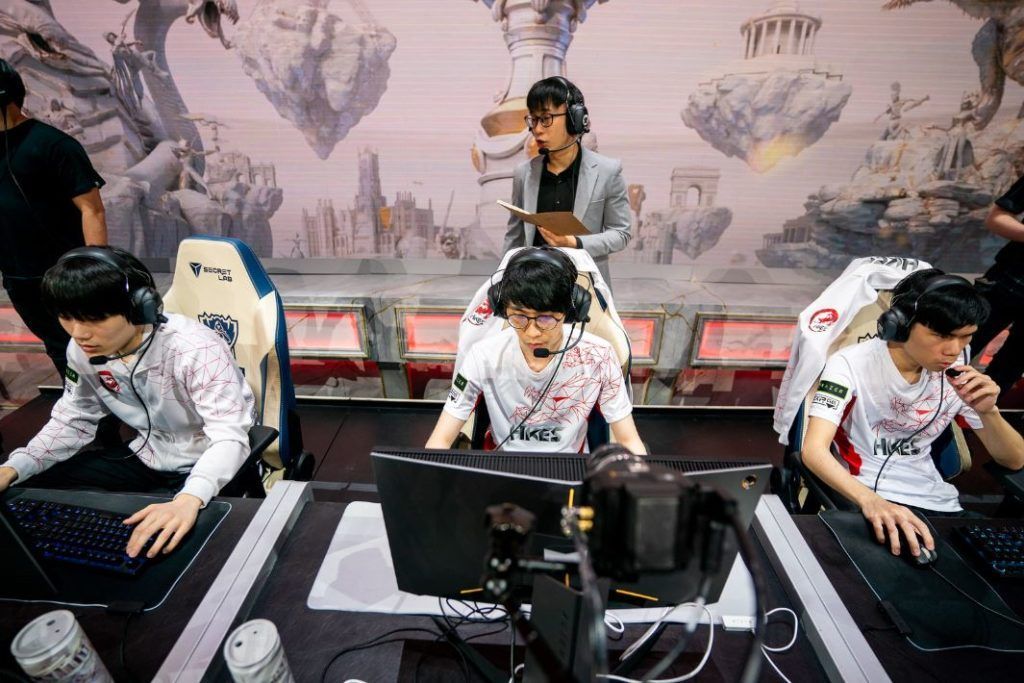 The last time Chawy was at Worlds was in 2017, in Wuhan, China. As a substitute player for ahq eSports Club, he was put into the lineup for ahq's Group Stage game against SK Telecom T1. He would be matched up against arguably the greatest LoL player of all time, Lee "Faker" Sang-hyeok.

ahq lost that match 0-1.
Chawy left ahq after Worlds 2017 concluded, joining Hong Kong Attitude as a substitute mid laner. Chawy saw little play in 2018, but he spent his time preparing for a new role on the team.
In October 2018, Chawy officially became HKA's new head coach.
As head coach, he led HKA from 5th place in the League of Legends Master Series (LMS) in Spring, to 3rd place in Summer, to winning the Worlds qualifier, to making it past Play-ins as the LMS 3rd seed and finally, to the Group Stage at the World Championship. He achieved all of this in his first year as a coach.

"When we won our ticket to Worlds, I looked around me and wondered why my players weren't crying. I'm the one who cried. It felt so big to me," he recalled.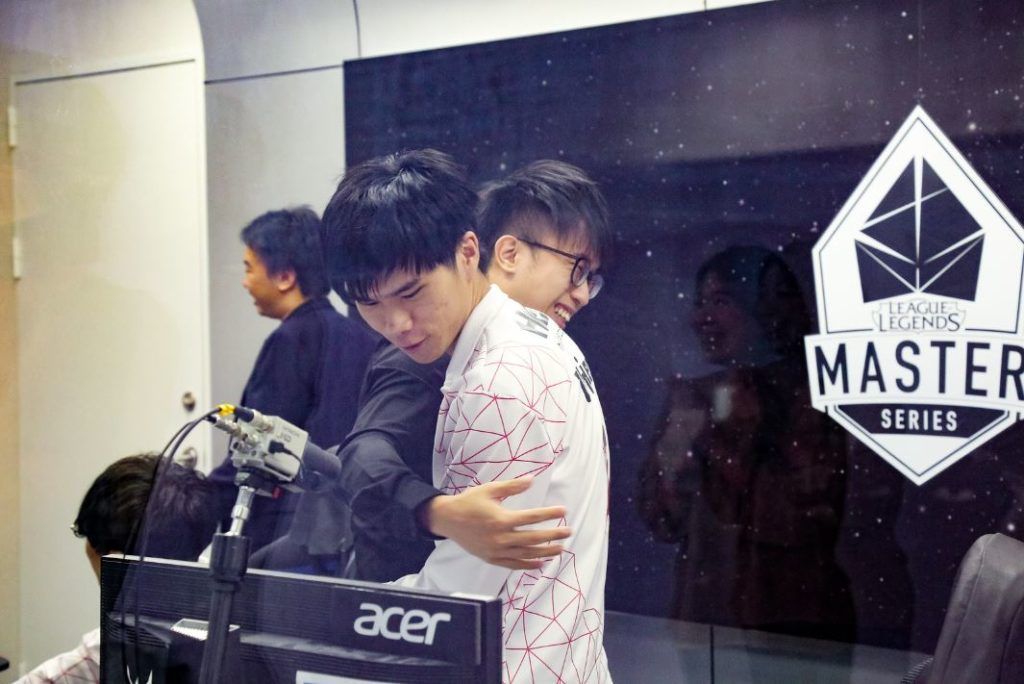 The transition from player to coach came easily for Chawy. Playing for different professional teams in Taiwan over the years gave him opportunities to experience various coaching styles, and with 14 years of pro-player experience, he was quick to recognize his strengths.

Because of his background, he believes he better understands why players behave in certain ways. "Never say that a player is bad. Avoid using those kinds of words. You have to treat players differently based on how much they can take," Chawy explained.

"When I was in Taipei Assassins, the coaches were strict with me because they expected more from me."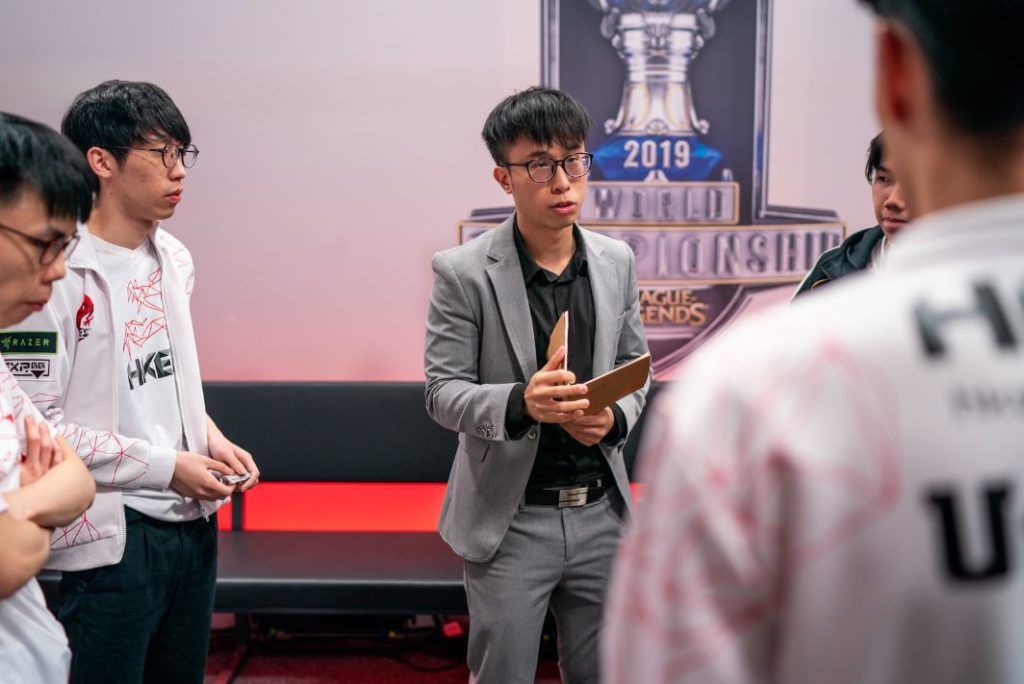 ---
---
As coach, he expected a lot from his players too. HKA trained 14 hours a day with two scrim blocks in the afternoon and at night. At minimum, they put in 17 games a day. Chawy made sure to arrive at training first, and he was always the last to leave.

While he is proud of what he achieved this year, he is not satisfied. He believes that his team could have beaten J-Team to clinch first seed to Worlds.

"I wish I was stricter with my players from the start. At first I was nice and lenient, but after we got fifth place in Spring I decided to be more stern and we became much stronger," he shared.

Coaching duties included planning strategies, overseeing individual improvements and ban-pick preparation. Chawy identified preparation as the key reason why HKA managed to 3-0 the Flash Wolves and G-Rex in back-to-back series to qualify for Worlds.

HKA's results on the intentional stage was a continued reflection of the work put in. When it came to drafting, Chawy had everything written down in his notebook, and was ready for every situation.

The only game which threw him off was against Griffin in the Group Stage. When they met for the first time, Griffin decided to flex Ezreal to mid lane which gave them the upper hand.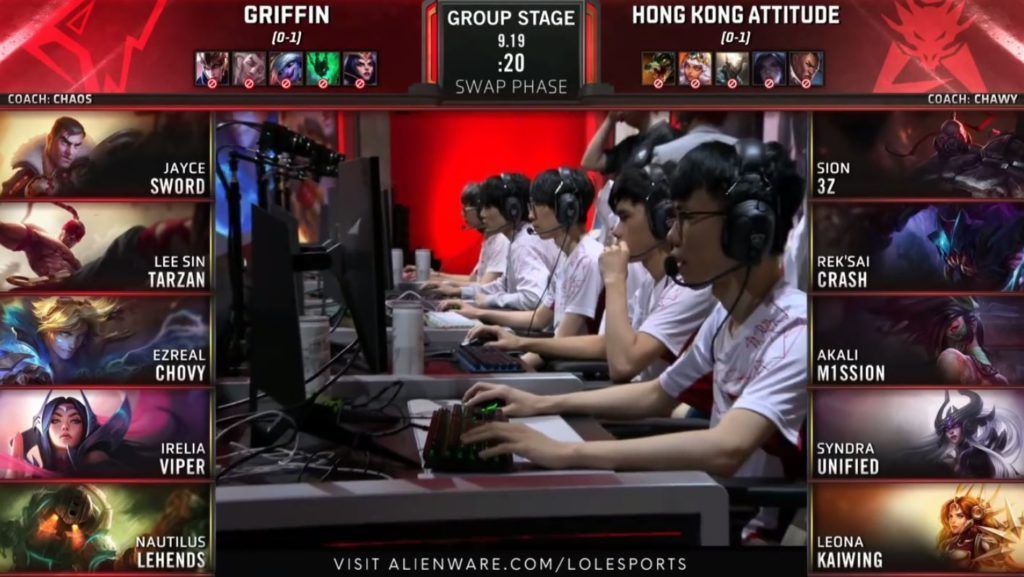 With losses to Griffin, Cloud9 and G2 Esports, HKA ended 0-3 after the first round robin. The team's mental strength had wavered.

"At the start of the second round robin, I told my team that today we are only going to focus on winning. Good teams do not prepare as much against weaker teams. Weaker teams will prepare more," said Chawy.

Working with his players' limited champion pool, he did what was best for HKA. Despite online criticisms about the drafts, he maintains that everyone looks at picks and bans differently. There are also regional differences that are not accounted for.

For coaches, drafting is only half the task. Throughout the year, Chawy worked with his players individually, especially on the foundations of League of Legends.

"At a professional level, mechanical skill levels aren't that different. Younger players are the ones who push lanes for no reason. It is the coach's responsibility to teach them game knowledge."

"Chen "3z" Han was one of the weaker top laners who had potential. I wanted to turn mediocre players into good players and prove myself as coach," Chawy affirmed.
As a team, HKA definitely exceeded expectations. Having to fight for their spot in the LMS to get to Worlds to qualifying to the main stage through the Play-ins was a journey that spanned almost two months.

For the new season, Chawy is looking to further his career in coaching. He has been groomed in the LMS as a player and coach, but with limited investment and declining prize pools, he hopes for better opportunities elsewhere.

"I realized that there were few coaches in the region who really wanted to win. You know the saying that the only easy day is yesterday? It never gets easier."

READ MORE: Get to know League of Legends 2019 World Champions, FunPlus Phoenix