Adorable little creatures such as cats, dogs, and other animals roam free around Teyvat. Whether it's in Mondstadt, Liyue, or Inazuma, travelers will always encounter these adorable pets hanging out in front of a feeding bowl, waiting for some good food to come their way.
While it's true that you can't pet dogs in Genshin Impact, you can still interact with them by feeding them.
How to feed dogs and other animals in Genshin Impact
Head to a designated feeding spot in any of the regions around Teyvat. These areas usually have an empty bowl lying around.
Go near the bowl and click on the "Feed" option.
A sub-menu will open that will let you pick either plants or meats to be used as animal food.
Hit "Submit" and wait for a few seconds. The animal will approach the feeding bowl and eat the food that you had placed.
How to feed dogs in Liyue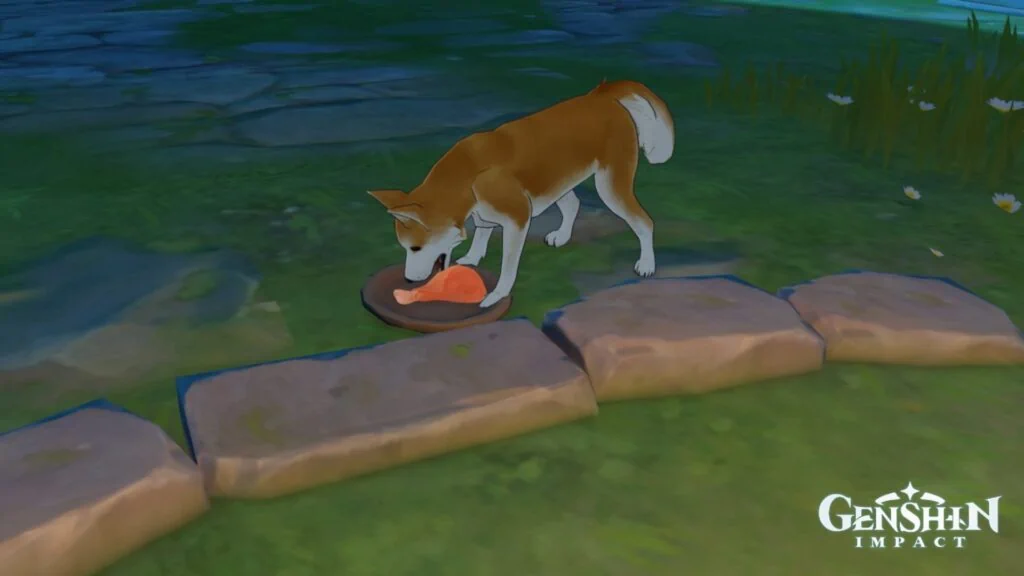 There is a dedicated spot near the Liyue Harbor gate that lets you share snacks with a brown dog. Simply approach the bowl in front of the lantern, place a piece of fowl, and wait for the dog to eat the meat.
---
---
How to feed foxes in Dragonspine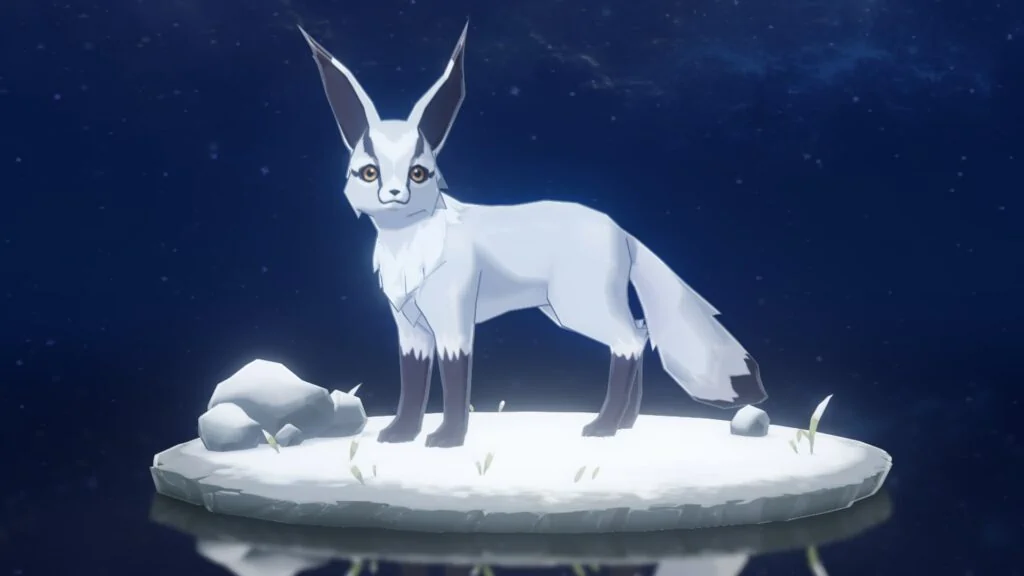 Teleport all the way to the icy mountains of Mondstadt's Dragonspine and there you will be able to interact with a couple of foxes.
This activity is tied to the "Lost in the Snow World" quest, where you will be tasked to feed the foxes with berries every day for five or six days. Upon completing the quest, the bowl and the foxes will vanish and in its place will be a chest that contains a Crimson Agate.
How to feed cats in Inazuma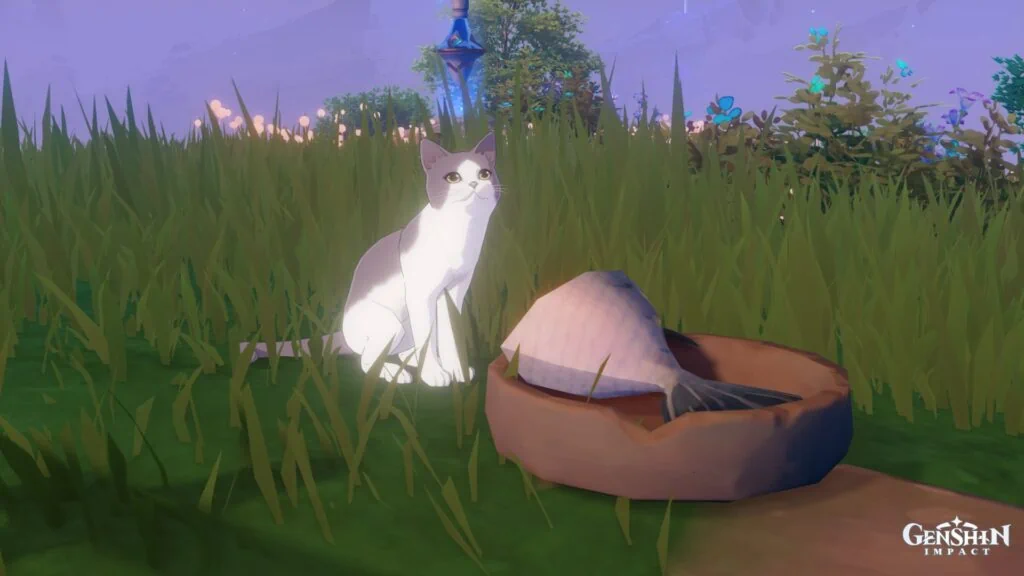 You need to travel all the way to Inazuma's Asase Shrine located in Seirai Island in order to interact with cats.
After doing a bunch of World Quests, bowls will appear around the map, where you can place an Invigorating Kitty Meal dish. This recipe can be obtained after finishing Neko Is a Cat: Shrine Recipe from the World Quest series "Neko Is a Cat".
---
How to unlock the hidden achievement "A Cat's Gift"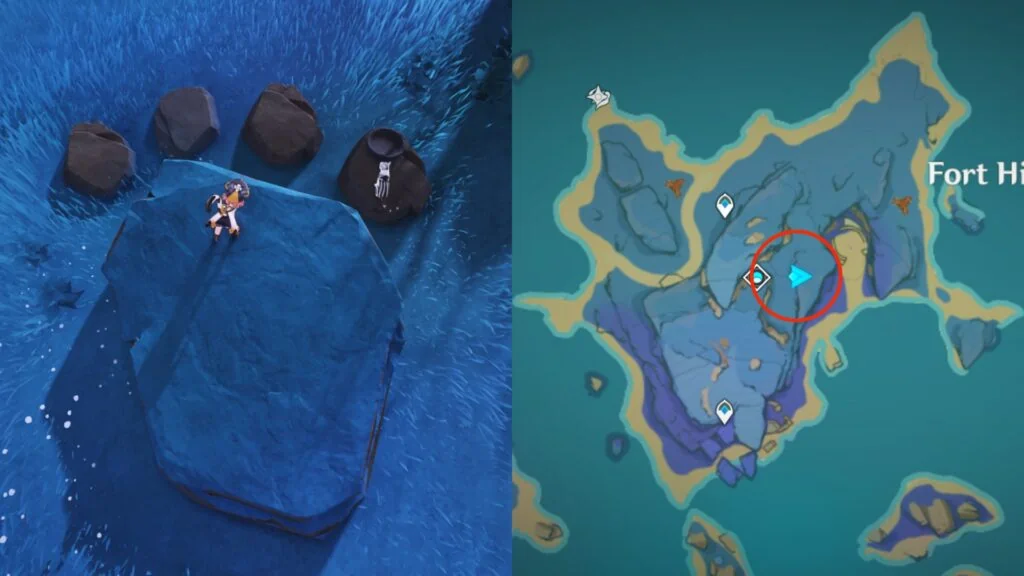 There's another cat-feeding spot in Seirai Island, specifically around Fort Hiraumi.
Visit the location as shown above and you'll see a huge boulder surrounded by four small rocks, forming a paw shape. Approach the cat on one of the rocks and feed it with the Kitty Meal.
Over the next few days, other cats will appear roosted on top of the smaller rocks. You'll be tasked to feed them all in a span of four consecutive days. Doing so will unlock the hidden achievement "A Cat's Gift" accompanied by a precious chest.
---
Follow ONE Esports on Facebook for more Genshin news, guides, and highlights.
READ MORE: Apple knows how to sell their new iPad, but not how to fight the Electro boss