Updated on March 17, 5:25 p.m. (GMT+8): Improved relevancy.
What would you do if you encountered a humongous Primogem walking around?
Convention goers and Genshin Impact fans met a Primogem cosplayer at the San Jose Convention Center in California, USA at the FanimeCon back in 2022. The cosplayer caught the attention of all travelers, Archons, and even the newest 5-star character, Yelan, during the four-day event.
Fanime is an annual convention that caters to fans of anime, Japanese pop culture, and video games, particularly Genshin. Due to the massive popularity of Hoyoverse's gacha game, the event saw many Genshin players, photographers, and cosplayers in attendance.
Primogem cosplayer grabs the attention of the Genshin Impact community at FanimeCon
Cosplayer Couchpotatochan made waves at the Fanime convention grounds when she dressed up as a mammoth-sized Primogem.
Primogems are a premium currency in the game, used to replenish resin, upgrade the battle pass, and to wish for weapons and characters.
It's no surprise that players of all walks of life immediately flocked to the pink and blue star, putting their hands together, bowing down and worshipping the Primogem as if it was the answer to all their gacha problems.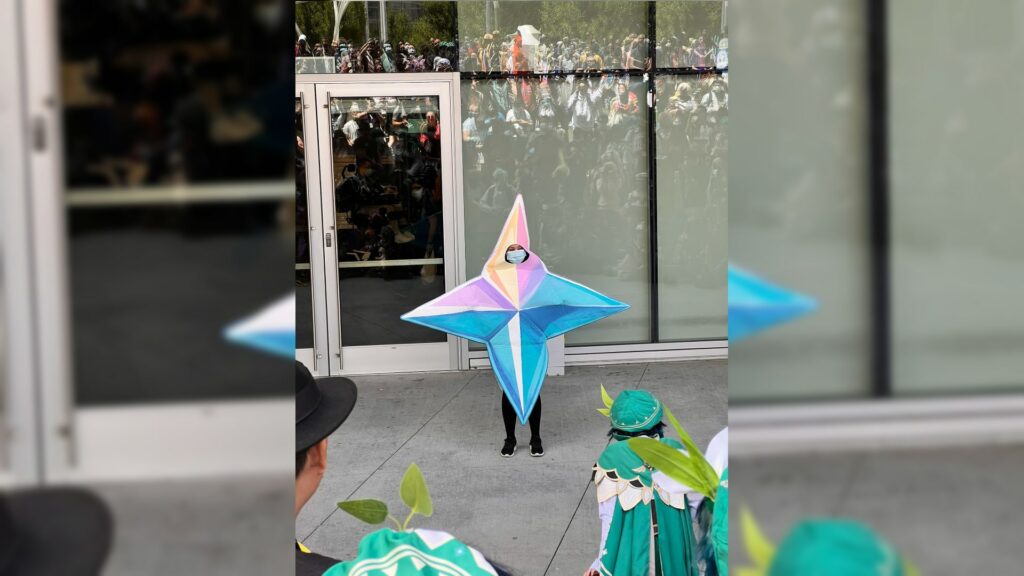 ---
---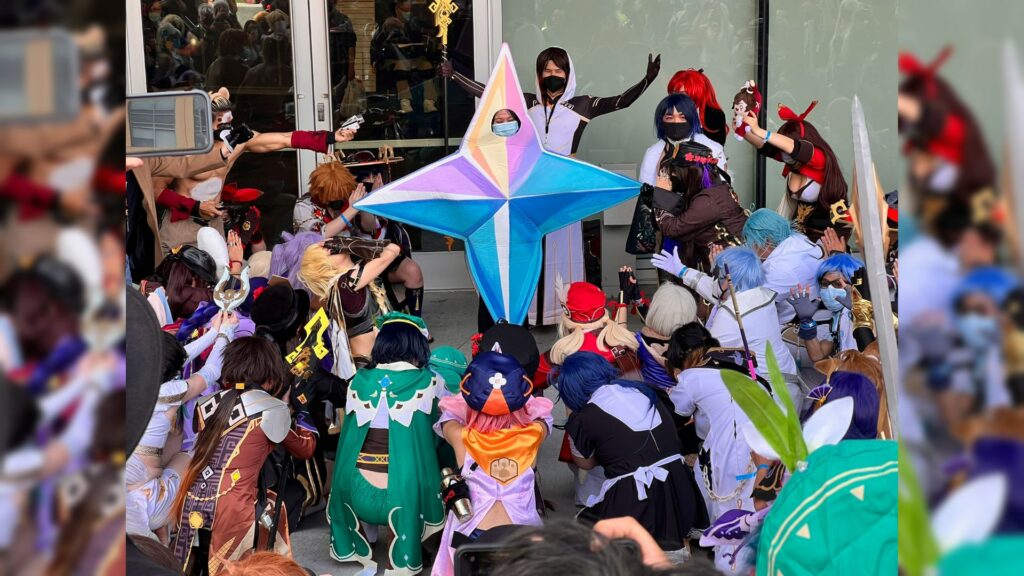 Archons, travelers, arsonists — you name it, the Primogem cosplayer had everyone at her fingertips. A muscular Guoba cosplayer can even be seen offering their credit cards to the primordial crystalline gem.
Here is the full video of the cosplayer during Fanime:
---
---
Genshin players can follow the adventures of Primogem-chan on her Instagram account (@couchpotatochan).
READ MORE: 5 unique Genshin Impact achievements that give you free primogems