Final Fantasy VII fans had plenty to cheer for at Square Enix's E3 press event.
For one, the Japanese developer showed off an epic gameplay sequence, featuring Cloud and Barret in a boss fight and showcasing how the new combat system in the remake would work.
Unlike the turn-based system of the original, the new FFVII uses a hybrid combat set-up, where you battle enemies in real time, filling up the Active Time Battle (ATB) bar up, where it will then freeze the action, letting you use abilities or items. As the fight progresses, you'll also fill up your Limit Break bar, letting you perform powerful abilities.
Besides the new combat system, Square Enix also confirmed that the game will feature two Blu-ray discs worth of content, and added that the Midgar section of the original game will feature a more in-depth look, which could likely mean that the remake will be released in two parts, with the first half focused on the city arc of the original story.
Gamers also got a first look at the remade Tifa, a brawler who holds her own against enemies with her powerful punches. We also got a quick look at villain Sephiroth in a new extended trailer.
Lastly, the game will come in three editions. The standard version will cost US$60, and will come with a Chocobo Chick summon materia if you pre-order. The Deluxe Edition will cost US$80, and includes the game enclosed in a steelbook case with an art book, a Cactaur summon materia, and mini-soundtrack CD, while hardcore fans who want it all can get the 1st Class Edition, which will cost US$330, and features everything in the Deluxe Edition, as well as a Carbuncle summon materia, a Play Arts Kai Cloud Strife and Hardy Daytona figurine.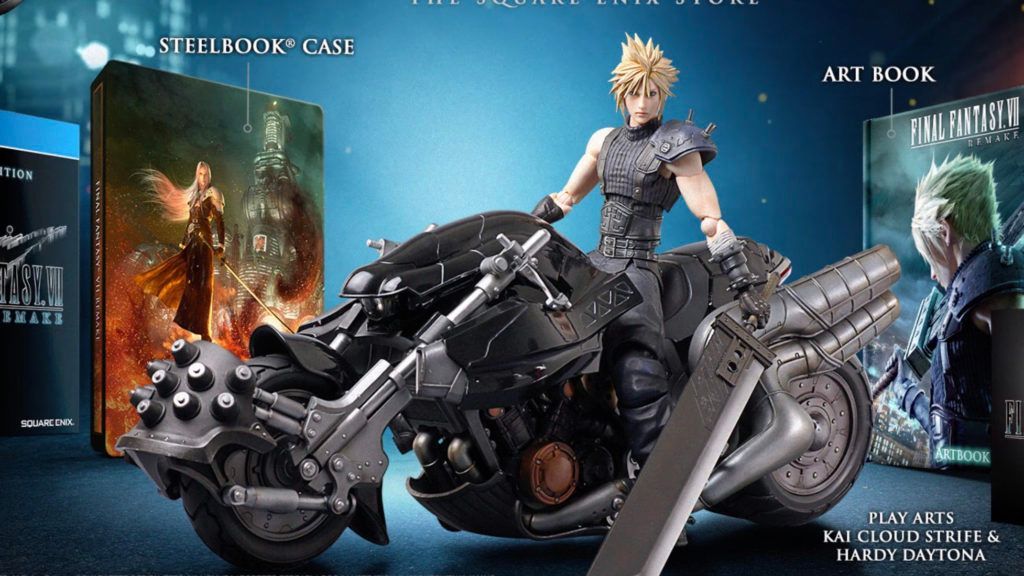 Final Fantasy VII Remake will be released next year on March 3 for the Sony PlayStation.
READ ALSO: Cyberpunk 2077 coming in April 2020, will star Keanu Reeves