Razer has unveiled the Raion controller, a PS4 and Windows gamepad built specifically with fighting games in mind.
The Raion has been designed from the ground up for fighting games, and features six face buttons, mimicking the layout of a traditional arcade stick.
The pad also has four shoulder buttons just like a standard PlayStation 4 DualShock 4 controller.
The buttons are slightly larger than standard controller buttons, due to the omission of both analog sticks, giving you more room to mash out your combos.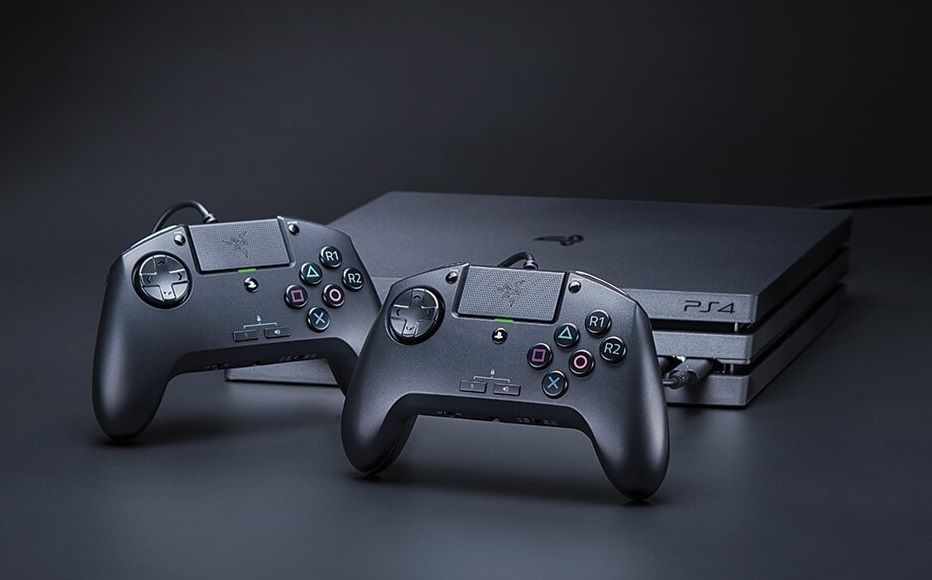 ---
---
Additionally, instead of the standard 4-way directional pad like you'll find on the DualShock 4, the Raion has an 8-way pad, which should make your inputs cleaner and more precise.
Like a standard DualShock 4, it has a touchpad and a 3.5 analog audio port.
The Raion also has a unique feature called "Competition Mode" that disables extra buttons during gameplay.
The Raion is compatible with PS4 and PC, and is available now in Razer's Singapore online store for S$140 (~US$103).
READ MORE: The PlayStation 5's controller will have haptic feedback and adaptive triggers