Razer normally draws inspiration for its products from venomous spiders, snakes, and other creepy crawlies, but its newest mouse and keyboard set features a much cuter mascot.
Razer has teamed up with The Pokémon Company to create a new Pikachu-themed mouse and keyboard set. The set consists of a Razer Ornata keyboard and DeathAdder mouse reskinned in Pikachu's familiar yellow color.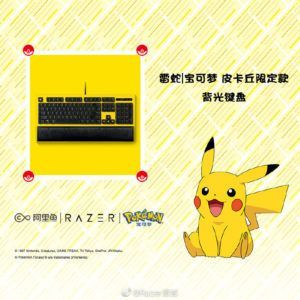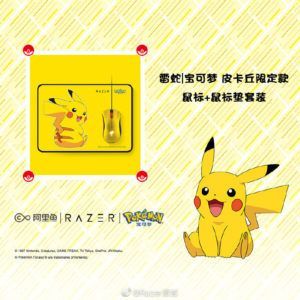 ---
---
For the DeathAdder, the light-up Razer logo has been replaced with Pickachu's tail, while for the Ornata, the arrow keys feature small Pikachus running in each direction. The escape key has also been replaced with a Pokéball.
Each peripheral also comes with its own Pikachu-themed accessories. The Ornata includes a wrist rest that shows off Pikachu in a few different poses, while the Deathadder comes with a bright yellow mousepad with a picture of Pikachu on it.
Unfortunately, the Razer Pikachu mouse and keyboard are only available in China for now. If you happen to live in China, the Pikachu keyboard will cost you RMB700 (US$100) while the matching mouse goes for RMB400 (US$57).
READ MORE: This official Pokémon case turns your iPhone into a Pokedéx