Besides the movie-accurate Sonic sneakers that Puma co-created with The Shoe Surgeon, the popular sportswear brand has also put together a collaboration line of sneakers for the Sonic the Hedgehog movie.
The Puma x Sonic series introduces three new designs into the Puma RS-X³ range. The trio represent Sonic, Dr Eggman/Robotnik, and Shadow the Hedgehog via mixed colorways.
Priced at US$120, all three can be ordered online at the Puma online marketplace. Besides the three sneakers, all-new Puma x Sonic apparel and footwear have been produced as well. This includes:
Various tops like t-shirts, hoodies, sweatshirts, and jackets
Mixed variety of pants/shorts and leggings (for the ladies)
Multiple footwear like slippers and made-for-kids sneakers
Backpacks and hats/caps
Each Puma x Sonic sneaker pair come with very specific design concepts. For the Sonic variant, its colorway comes in multiple shades of blue and yellow. These — along with very subtle red accents at the heel and sole, high-score statistic, and collected Rings — very closely represent the Blue Streak.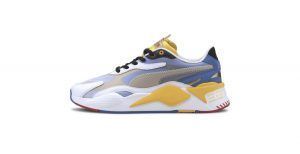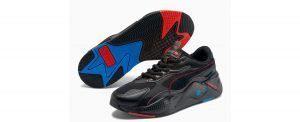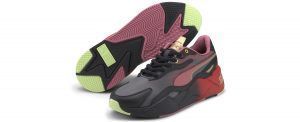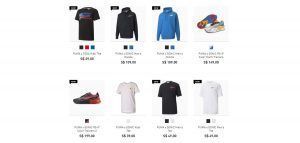 Dr. Eggman's take on the Puma x Sonic RS-X³ sneakers is a direct re-color. For this entry — all the cutaways, embedded materials, and finishing are re-done in various black and red hues.
As for the Shadow entry, unlike the first two, it has its own design cues. Just so it can stand out more, new visual effects have been used for the shoe design. This includes counters for number of lives left and Gold Rings subtly emblazoned on the heel of the sneakers.
Those keen on ordering the new Puma x Sonic sneakers, or the other items from this new collection, can do so here (SG/MY).