Are you a huge fan of the anime Demon Slayer, also known as Kimetsu no Yaiba?
Now you can include your favorite anime characters like Tanjiro and Nezuko in your gaming PC setup with the new ASUS and Demon Slayer collaboration.
---
Level up your PC setup with this awesome ASUS and Demon Slayer collaboration
Popular anime Demon Slayer has teamed up with computer hardware brand ASUS to release an exciting gaming collection starring its protagonists.
This ASUS and Demon Slayer collaboration stars a TUF Gaming mouse inspired by Kamado Tanjiro. The background of the mouse's scroll wheel showcases a checkered pattern similar to Tanjiro's iconic kimono.
There's also a kanji character "滅" printed at the bottom part of the mouse which means "annihilate." In the anime, this same character can be found on the back of the slayers' uniforms.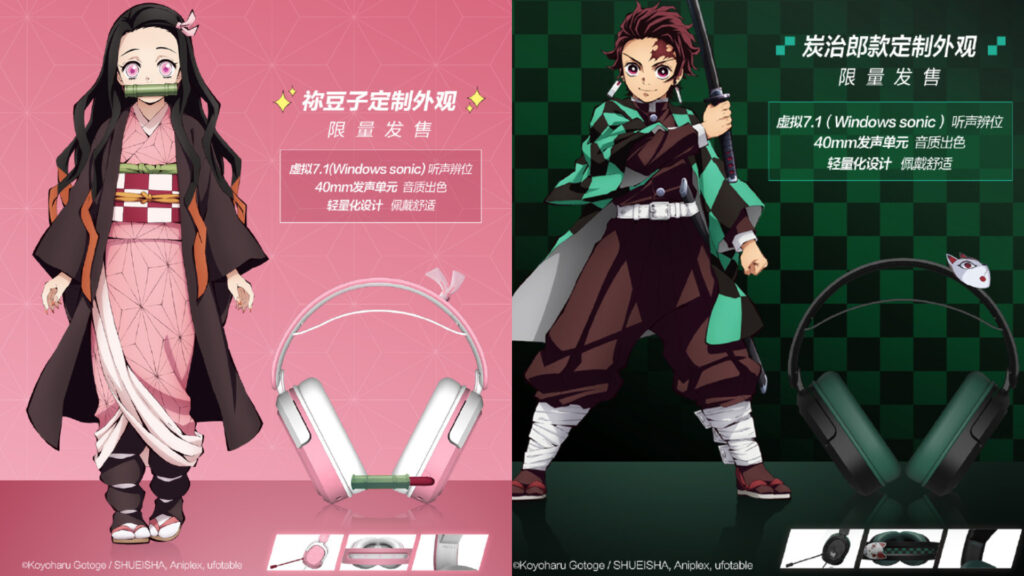 If you love the Kamado siblings, you should get this pair of green and pink headset which pays tribute to Nezuko and Tanjiro.
The ASUS and Demon Slayer collaboration has transformed Nezuko's bamboo muzzle into a headset microphone. Meanwhile, Tanjiro's fox mask is included in the headset's band as a cute accessory.
---
---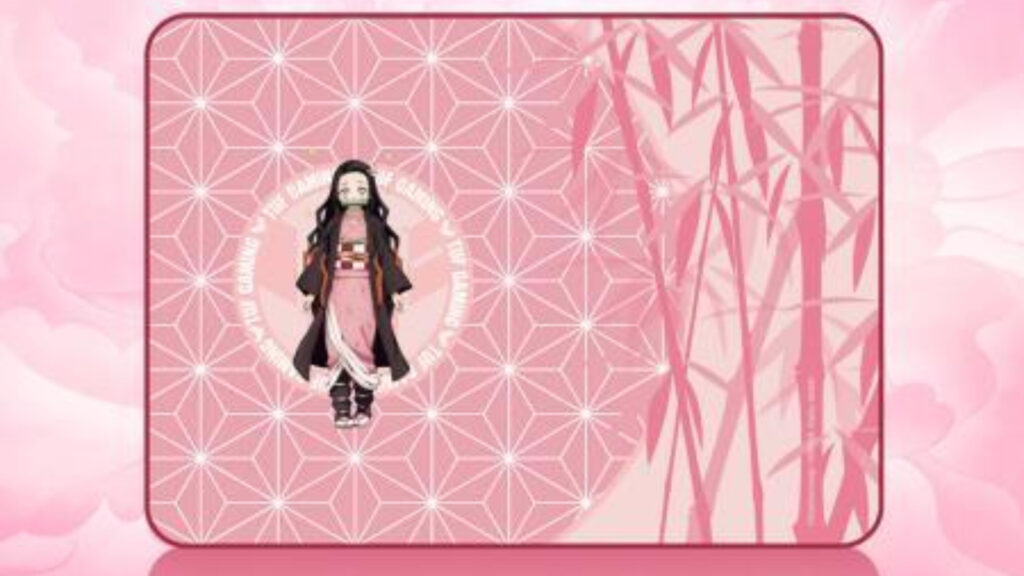 You can't pass up on this lovely pink Nezuko mousepad. It can brighten any PC setup in an instant!
This Asus and Demon Slayer collaboration also offers plenty of gaming peripherals, especially for fans of the Tanjiro's companion, Agatsuma Zenitsu.
From a powerful graphics card to a striking chassis, these ASUS Zenitsu products will surely level up your gaming setup:
ASUS RT-AX86U router
ASUS TUF GAMING GT501 chassis
ASUS TUF GAMING B560-PLUS WIFI motherboard
ASUS TUF GAMING LC 240 ARGB
ASUS TUF GAMING RTX 3060
To evoke Hashibira Inosuke's muscular build, the ASUS RT-AX82U WiFi router is perfect for you.
---
This ASUS Demon Slayer laptop is ideal for low-key weebs
Aside from the gaming peripherals, the ASUS and Demon Slayer collaboration also includes a laptop. It's a Vivobook Pro 14 OLED laptop which features a cool decal of Tanjiro beside the trackpad.
This ASUS and Demon Slayer collection is now available in China.
ASUS previously teamed up with Sunrise to deliver the ASUS x Gundam collection which includes their sub-brands Republic of Gamers (ROG) and TUF Gaming.
READ MORE: The ASUS x Gundam collection is the closest you can get to piloting your own mecha