What does Animal Crossing: New Horizons have in common with DOOM Eternal?
Nothing, you're probably guessing. Except that the two games share the same release date: March 20, 2020.
In a wholesome show of community spirit, members of each fandom have started making fanart celebrating their shared anticipation of the big day.
It all started with a Reddit post by u/Genkiz-_, who reached out to the Animal Crossing subreddit all the way from the Doom community and shared u/rakiat97's fan art of Doomguy showing off his phone to Animal Crossing's Isabelle. Both exclaim "I'M A BIG FAN!" at each other.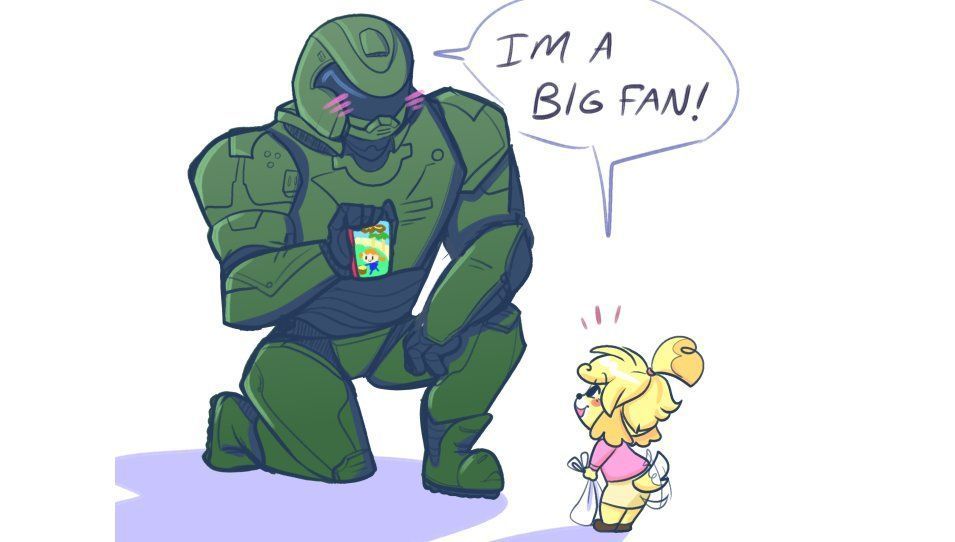 ---
---
Thus started the most unlikely crossover in video game history, as artists on both sides created their own Animal Crossing x Doom masterpieces.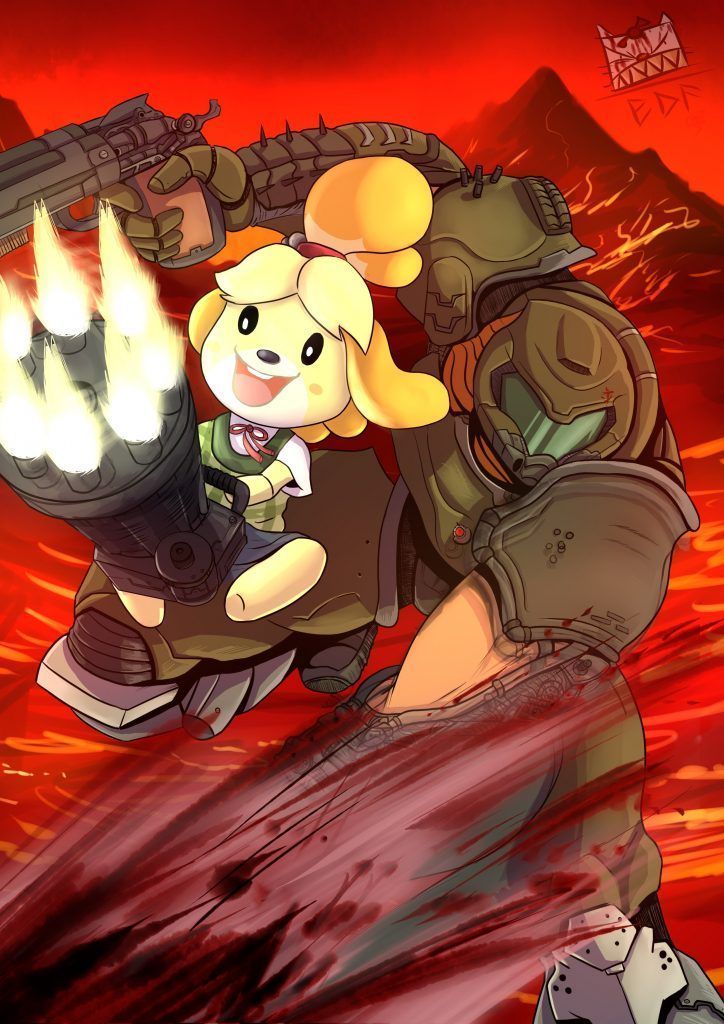 Animal Crossing: New Horizons releases for the Nintendo Switch on March 20.
DOOM Eternal releases for PC, Xbox One, PlayStation 4, and Nintendo Switch on March 20.
READ MORE: The new Animal Crossing Nintendo Switch is one of the best-looking consoles ever made