With Fortnite's annual Halloween event, Fortnitemares, coming to a close, Epic Games is starting to transition to its usual rotation of items and guns, the newest one being the Harpoon Gun.
Another use for the weapon is to break materials. You can easily break walls with two shots, but with only ten shots in the magazine, using it like this is definitely a waste of ammo.
The Harpoon Gun is a utility weapon. Somewhat similar to the Grappler, and attaches onto an item or opponent and reels them closer to you.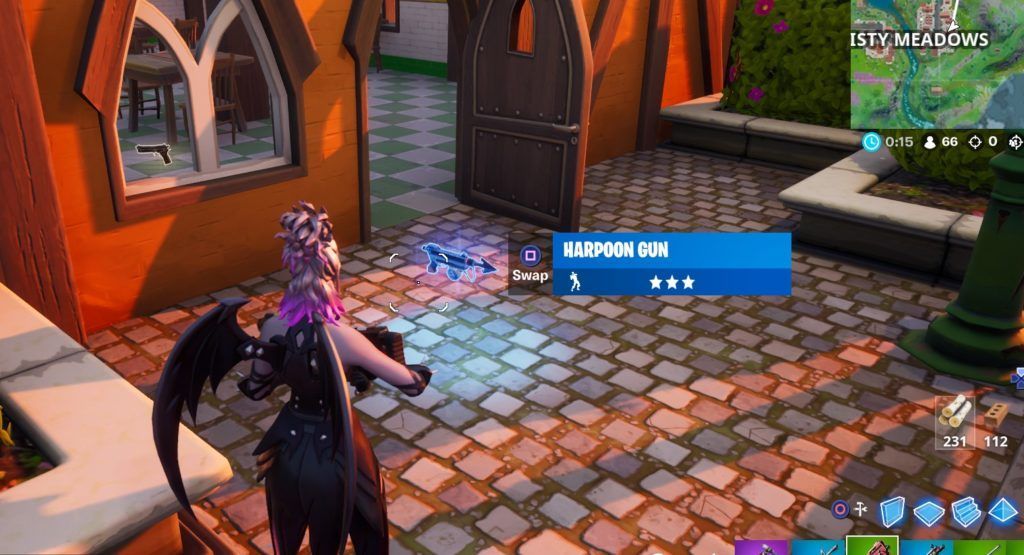 ---
---
Although the Harpoon Gun may seem like an interesting concept, the mechanics are quite hard to nail down. Unlike the Grappler, the Harpoon Gun doesn't give you much time to switch to a shotgun and deliver a finishing shot. On top of that, you are left vulnerable with your opponent so close to you.
With the Harpoon Gun's secret entrance into Fortnite, Epic may be opting for fewer patch notes this season. Seeing as how patch notes somewhat ruin the surprise of a new or returning weapon, Epic may see this as a way to keep things a mystery for the rest of Chapter 2.
READ MORE: Epic announces a US$5M champions season for Chapter 2