It looks like Fortnite fans will have to continue waiting for the next big update from Epic Games, since Season 1 will be extended a little while longer with the new Overtime Challenges.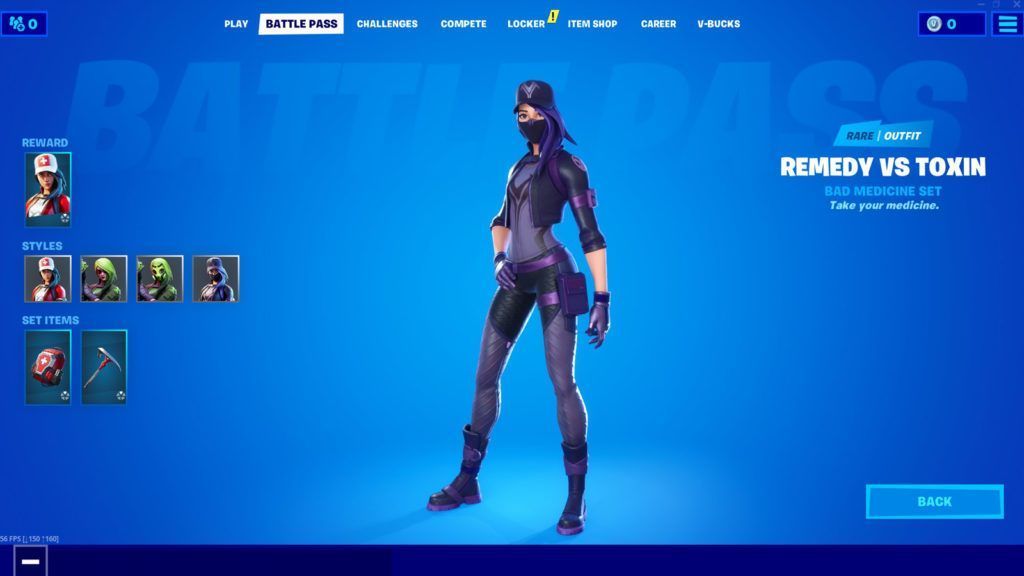 In the meantime, players can keep themselves preoccupied with Chapter 2 Season 1's Overtime Challenges, which was just announced by the Fortnite Team. The first week's Challenge is the Remedy vs Toxin Mission, which has 10 distinct challenges that unlock the Remedy vs Toxin Skin Set, a Rare Outfit Style that's available to those with the current Battle Pass.
---
---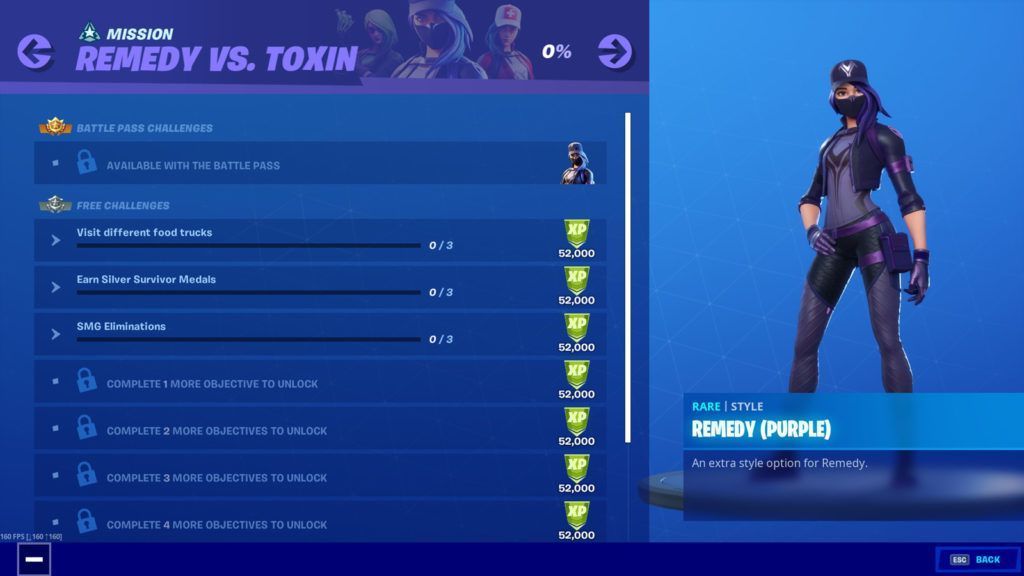 The full challenge list includes:
Visit Different Food Trucks (0/3)
Earn Silver Survivor Medals (0/3)
SMG Eliminations (0/3)
Search Chests at Landmarks (0/7)
Reach 100 of both health and shields in different matches (0/2)
Deal damage with a common, uncommon, and rare weapon in a single match (0/3)
Deal damage to enemy structures (0/2,500)
Visit bus stops in a single match (0/3)
Achieve Weapon Specialist accolades by dealing damage with weapons (0/5)
Be the first to catch a fish, land from the battle bus, or get an elimination (0/1)
Most of the challenges are straightforward, but the Food Truck locations tend to vary. Players can search above Pleasant Park for one, below Salty Springs for another one; while the last can be found in between Frenzy Farm and Lazy Lake.
For those wondering when Season 2 is set to begin, some data miners have found related content to the new update scheduled in between the first and second week of February. Typically, the length of a Fortnite Season is gauged by Battle Pass dates that usually last for two months, which means the Fortnite Team is behind schedule.