Fortnite has just capitalized on another famous pop-culture brand. This time, they've partnered with Star Wars, and players can now drop in as a Stormtrooper in Fortnite's Battle Royale.
The iconic Stormtrooper skin is available at the item shop for 1,500 VBucks (Fortnite's in-game currency).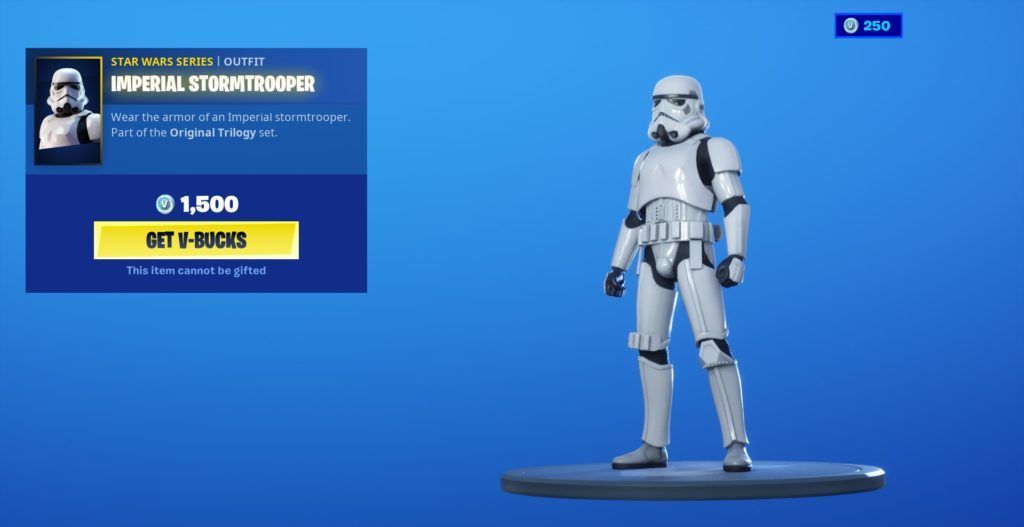 Those who've bought Star Wars Jedi: Fallen Order on the Epic Games Store will be able to unlock the Stormtrooper suit in Fortnite.
---
---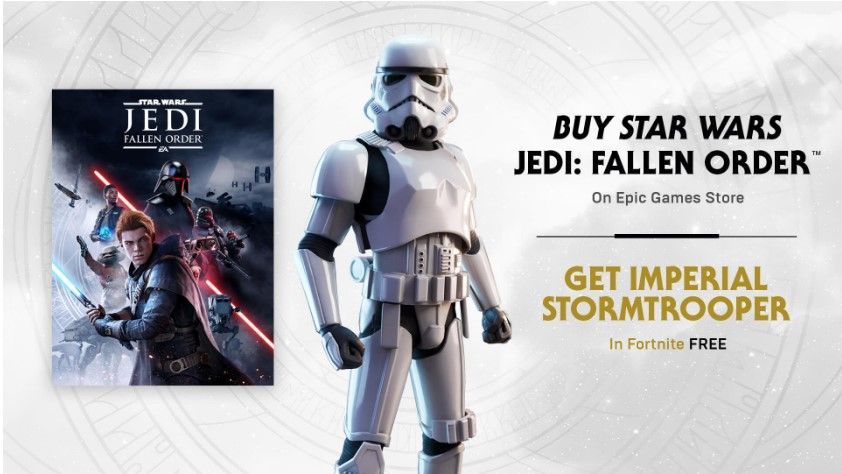 Fortnite is in its own league when it comes to collaborating with other well-known brands. They've previously partnered with Marvel Studios during the release of Avengers Infinity War. And, during the release of John Wick: Chapter 3 – Parabellum in the cinemas, Epic Games released a John Wick skin along with an event called "Wick's Bounty."
Now, with the upcoming major movie blockbuster Star Wars: The Rise of Skywalker set to release in December, Epic Games was able to capitalize on fan's excitement.
READ MORE: Star Wars Jedi: Fallen Order blends God of War and Sekiro gameplay for tons of fun