Season 2 of Fortnite: Battle Royale Chapter 2 is finally here, introducing two warring secret agencies into the island that bring with them their own skins, points-of-interest, weapons, and more.
Players will be given an option to join two new factions in the new update, Ghost and Shadow, for the duration of the season. A player's choice of faction will determine what variant of skins they will get in the update's accompanying Battle Pass, alongside a number of other features.
A number of secret agent-themed points-of-interest have also appeared on the island, namely the Yacht, the Agency, the Rig, the Shark, and the Grotto.
Secret agencies cannot function without underlings to do the dirty work, as NPC Henchmen can now be encountered in-game. Players can use this to their advantage by hiding in the phone booths scattered around the island to come out disguised as a Henchman, letting them get the drop on unsuspecting enemies.
Another thematic addition in the update is the new 'port-a-potty' transportation system, which lets players teleport between different port-a-potties by hiding in them.
Keep an eye out for random keycards lying around the island, as you can use these to open unlockable vaults — reminiscent to the ones in Apex Legends — that hide top-tier loot.
---
---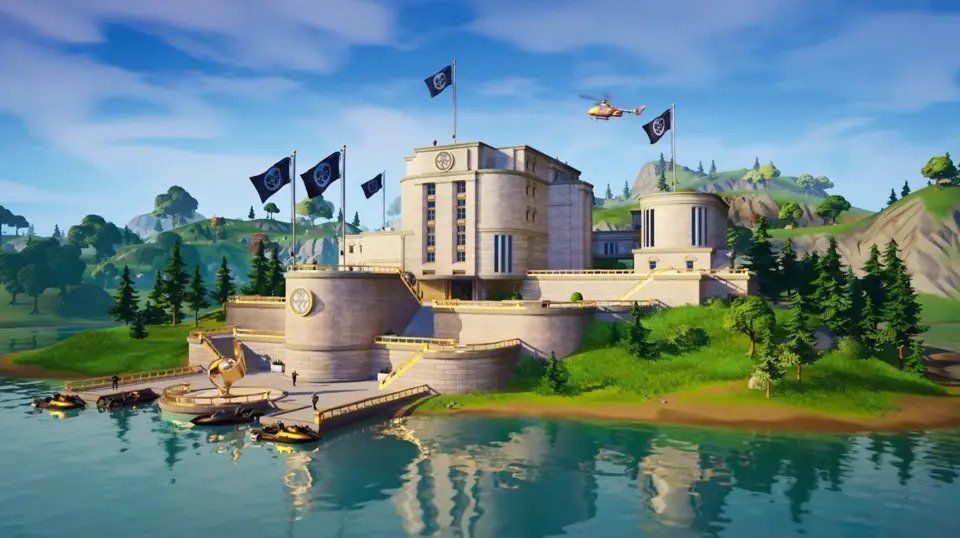 The update also expands the arsenal available to players with the additions of a Rapid-Fire SMG, a new Decoy Grenade that creates a clone of its user when thrown, a Minimap Gadget, and a Creeping Cardboard that players can use to sneak around ala-Solid Snake from the Metal Gear series.
In addition, Grapplers, C4, the Drum Gun, Heavy Sniper Rifle, the Boom Bow, and the Suppressed versions of the SMG, Pistol, Assault Rifle, and Sniper Rifle have all been unvaulted. Launch Pads are now back in Arena Mode too.
Damage Traps, the Bolt-Action Sniper Rifle, and some rarities of the SMG and Rocket Launcher have been vaulted, however.
Season 1 of Fortnite Chapter 2 turned out to be the longest in the game's history as it spanned over a hundred days, but now that Season 2 is finally here there's no better time to jump back to action in the island.
READ MORE: Fortnite's new Love and War Search and Destroy limited time mode is basically CS:GO