Rumors of a potential Chinese superteam being formed by the organization 4AM continue to abound, this time with Vici Gaming (VG) star offlaner Zhou "Yang" Haiyang hinting that he'll be joining the new star-studded squad.
These rumors gained traction after Yang made a reference to the 4AM organization in his personal Weibo account. After announcing to his fans that he'll be streaming some matchmaking games, Yang commented in Chinese that "if things go smoothly, [the stream] should be at 4 a.m. tomorrow."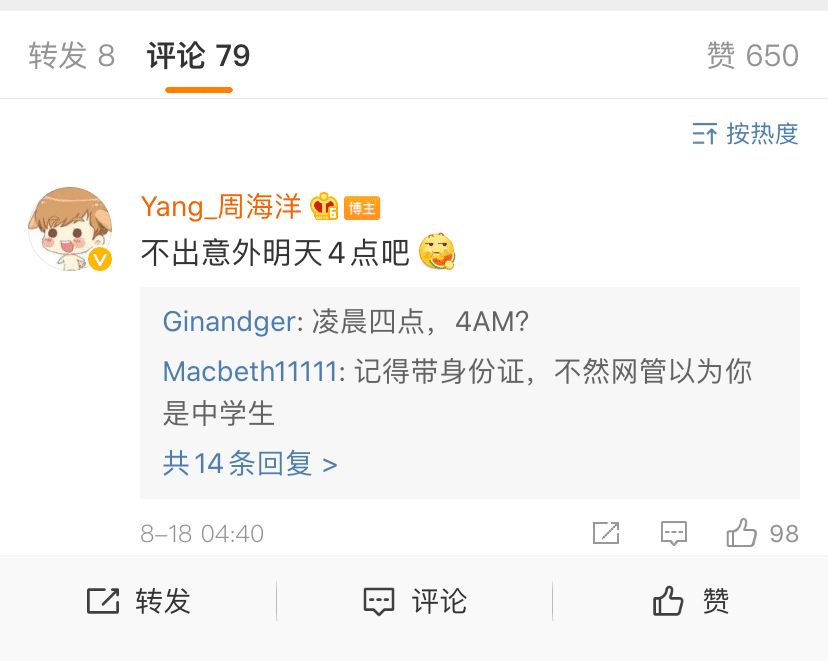 Yang is not the only VG player that has been rumored to be joining the 4AM superteam. The team's carry player, Zhang "Eurus" Chengjun, more commonly known as "Paparazi," has also been purportedly acquired by 4AM after VG tweeted a photo of their Dota 2 team with Eurus missing with no explanation.
To add fuel to the fire, VG have also posted a job opening for a Human Resources director that hints that the organization may be signing former Fnatic carry player Nuengnara "23savage" Teeramahanon to replace the departing Eurus.
The job listing stated that the candidate has to be "fluent in Chinese and Thai" and "familiar with Dota 2 and its tournaments." 23savage is from Thailand and was released from Fnatic at the end of last month.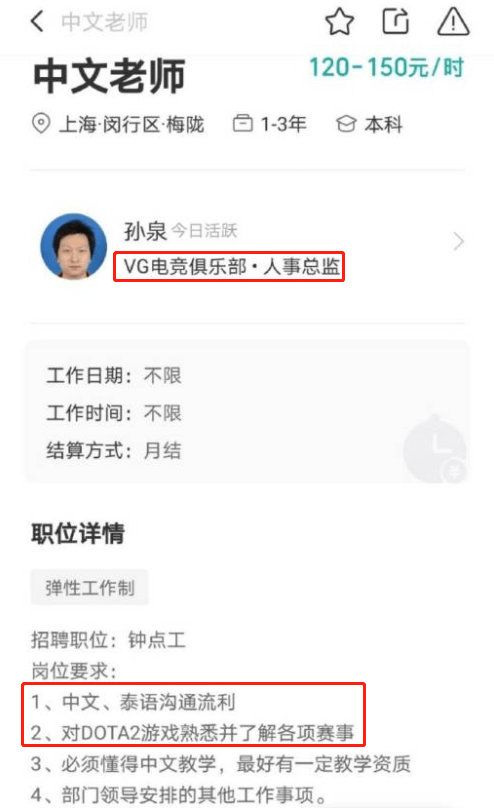 ---
---
4AM is apparently looking to pair Eurus and Yang with PSG.LGD stars Lu "Somnus丶M" Yao and Xu "fy" Linsen, who have reportedly left the team earlier this month.
PSG.LGD recently posted a tribute for Somnus on their Weibo account that fans of the team fear may have confirmed the star midlaner's departure. The tribute references Somnus becoming the second player in the history of the game to notch 1,000 kills at The International (TI) last year during the TI9 Group Stage.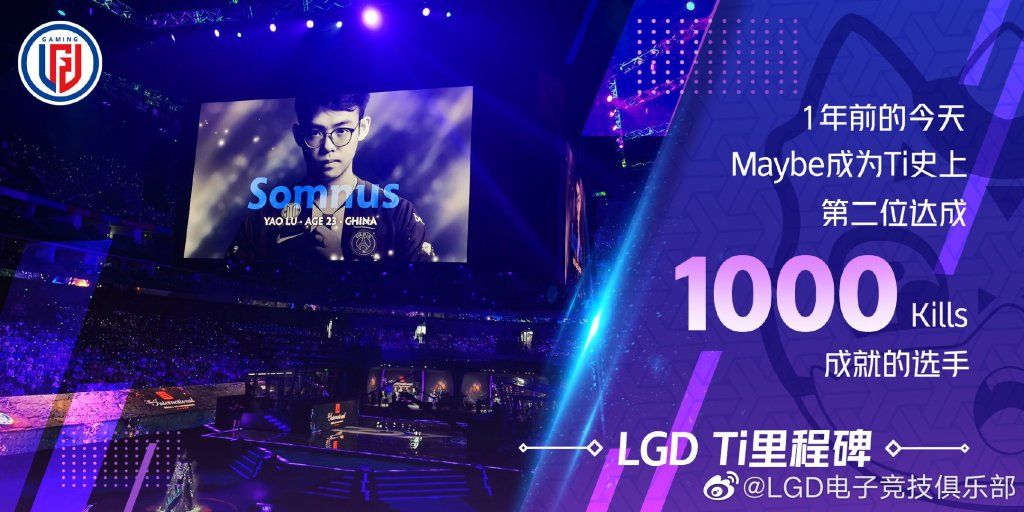 4AM, or Four Angry Men, is one of the biggest Chinese PlayerUnknown's Battlegrounds (PUBG) organizations. It was founded by Wei "GodV" Zhen, who notably played as the midlaner for LGD's League of Legends (LoL) team from 2014 to 2017 before he shifted to PUBG and started his own organization.
There have been no official statements from VG, PSG.LGD, or 4AM regarding any roster moves yet, as the Chinese Dota scene is currently in a month-long hiatus. Official announcements are expected to come out once the scene returns to action in September.
READ MORE: If TI10 happened today, here's what it would look like