One of The International 2023's top teams is making some big changes to its roster.
Azure Ray, which placed fourth at TI12 despite establishing its roster only in May, will be missing three of its legendary players henceforth. Lu "Somnus" Yao, Yang "Chalice" Shenyi, and Xu "fy" Linsen — all former teammates at LGD — have left the team, the Chinese organization announced yesterday.
In turn, the team has taken up Guo "Xm" Hongcheng as its new midlaner, Lin "Xxs" Jing as the offlaner, and Zhao "XinQ" Zixing as the soft support. XinQ and Xm were both part of Xtreme Gaming — who has the same founder as Azure Ray — while Xxs joins after his five-year stint with Team Aster.
Xm voluntarily joins the team without a salary, according to Azure Ray's official announcement — in line with the now departing trio, who also played for the club without salaries.
---
---
Azure Ray Dota 2 roster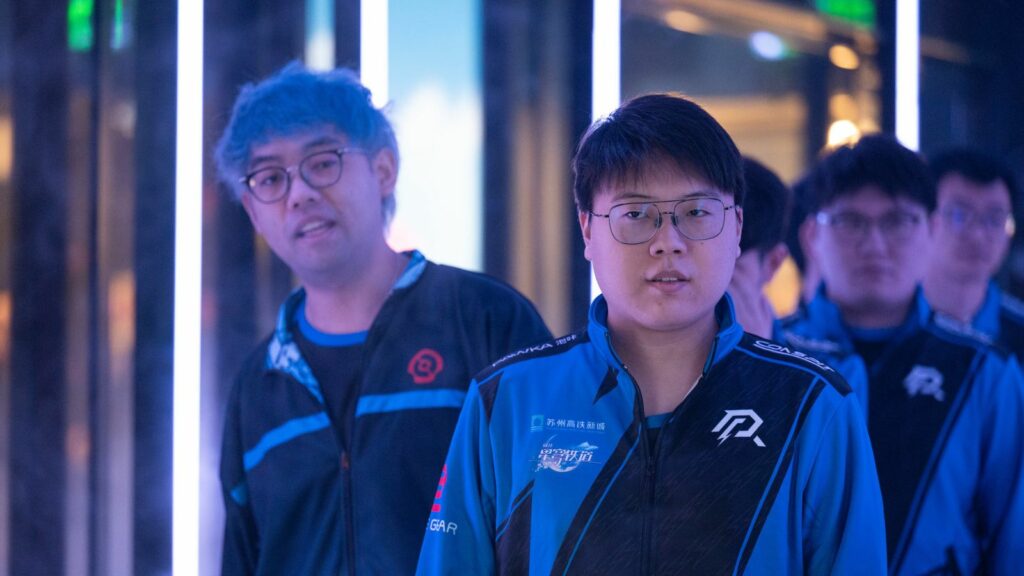 Lou "Lou" Zhen
Guo "Xm" Hongcheng
Lin "Xxs" Jing
Zhao "XinQ" Zixing
Jiang "天命" An
We'll see the new Azure Ray roster in action soon. The Chinese organization was one of four teams directly invited to ESL One Kuala Lumpur, along with Gaimin Gladiators, LGD Gaming, and Team Spirit — all top four teams at TI12.
Azure Ray, which formed just six months ago, coaxed Somnus and Chalice out of unofficial retirement, after both players had been without teams for half a year. The roster finished in the top eight at the Bali Major at their first LAN showing. Then, the team qualifying for TI12 through a litany of more established Chinese squads like Team Aster, Xtreme Gaming, and Invictus Gaming, eventually exceeded expectations by finishing fourth at TI12.
READ MORE: Shopify Rebellion refreshes Dota 2 roster with cosmopolitan rebuild