Universal Studio Japan's highly-anticipated Super Nintendo World attraction is nearing its completion, as revealed by recent photos from a fan.
Instagram user, imaiko02, has uploaded aerial shots of Super Nintendo World's latest progress, which appear to have been taken by a drone. The attraction looks straight out of a Super Mario Bros. video game, complete with the classic greenery, colorful blocks, and humongous pipes.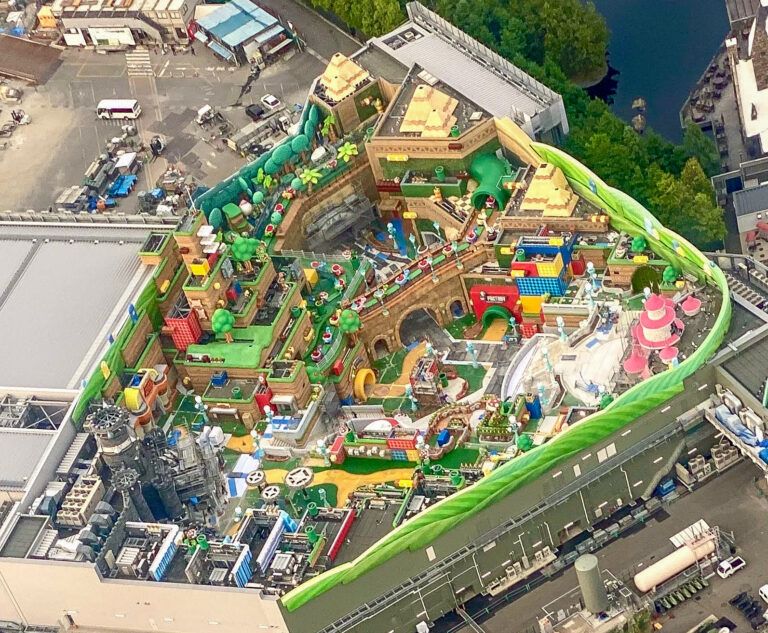 From this view, fans can get a good look at Bowser's black castle on the left and Princess Peach's pink castle on the right. The latter will serve as the entrance to Super Nintendo World from the Super Star point, as seen in this photo.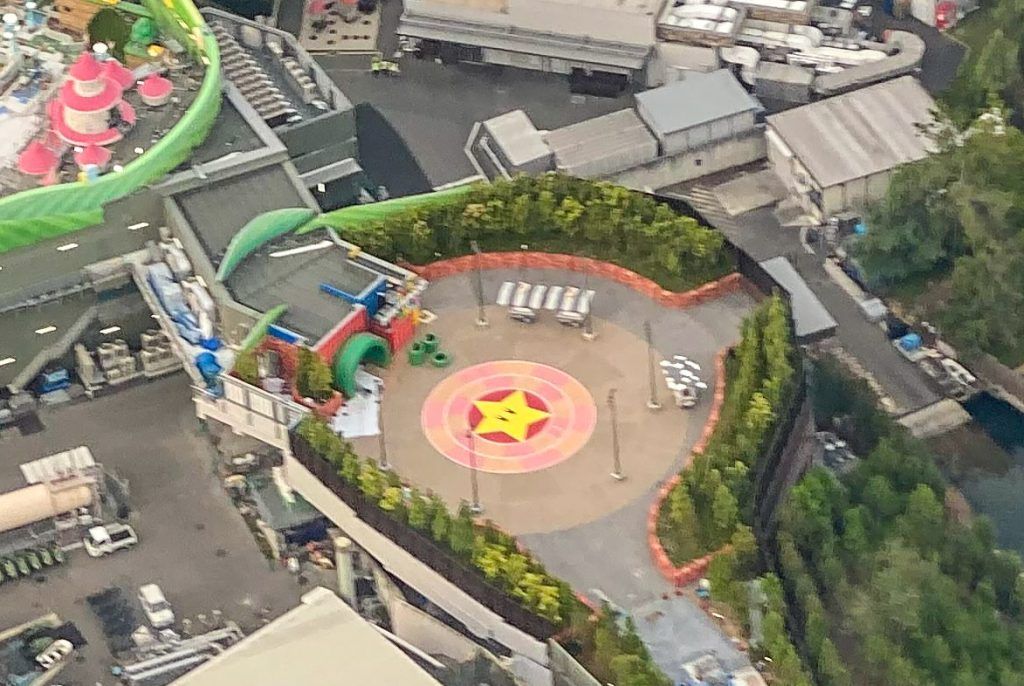 Park-goers will pass through a giant green pipe that leads to the princess's castle.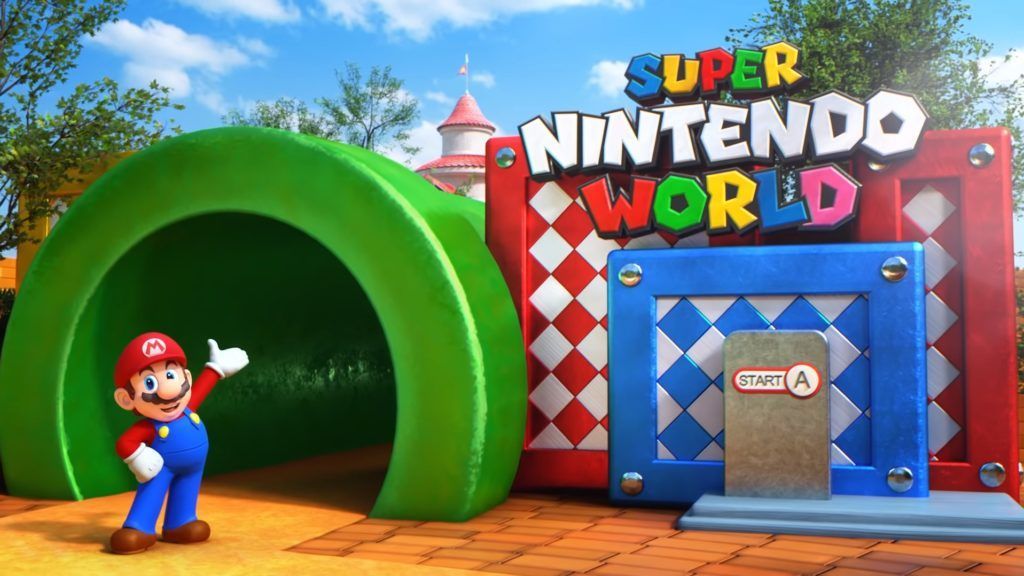 ---
---
Those who have already been to Universal Studios Japan will recognize Hogwarts school in the upper right from The Wizarding World of Harry Potter attraction. Super Nintendo World will be located right across it based on this photo.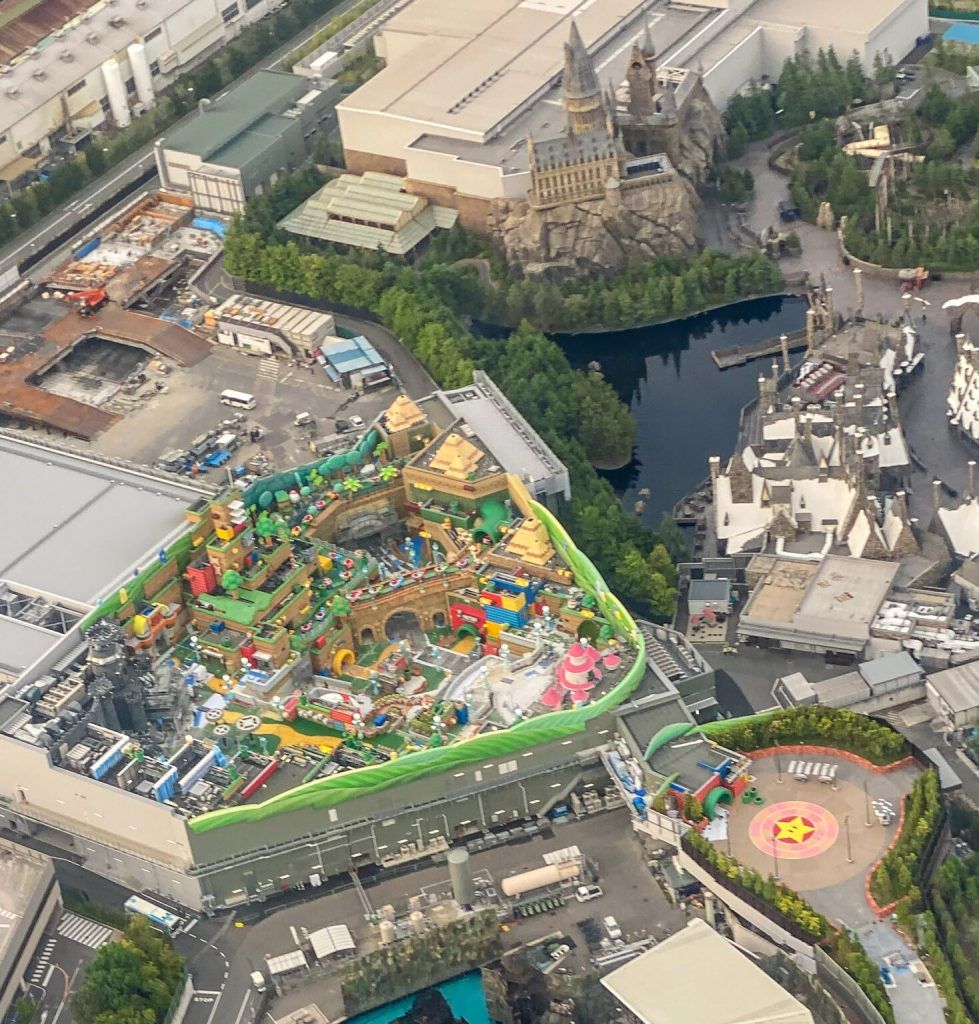 As we already know, Super Nintendo World will debut with two rides named Super Mario Kart Ride and Yoshi's Adventures. The attraction will also utilize smart wristbands called a Power Up Band and an app that attendees can use to play different games on three different levels.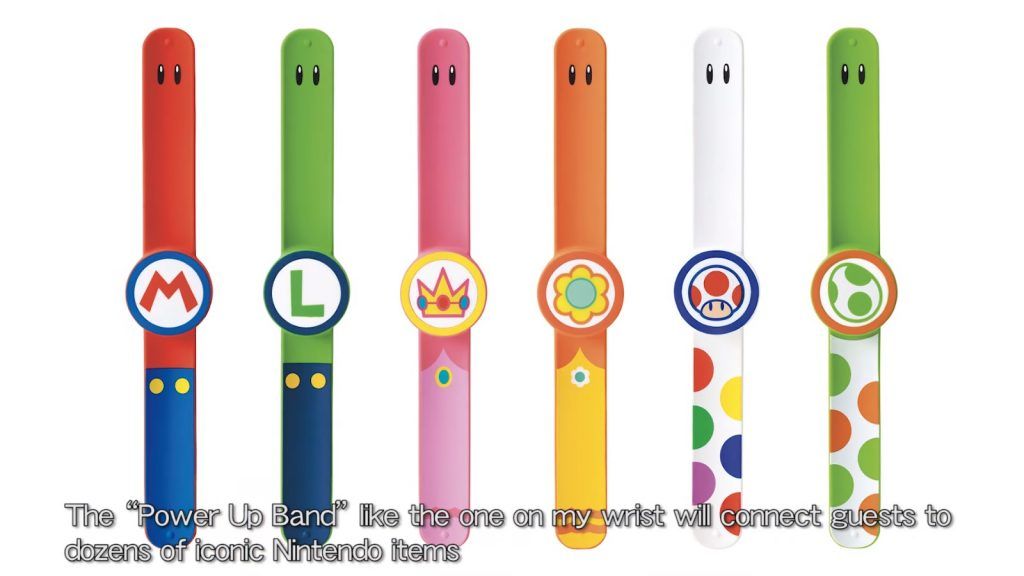 Through the wristbands, the app will keep track of the players' scores and the items they collected like stamps and coins. A handy activity map can also be viewed in the app to guide everyone through the interactive experience waiting for them.
There are also punchable ? Blocks for everyone to play and discover.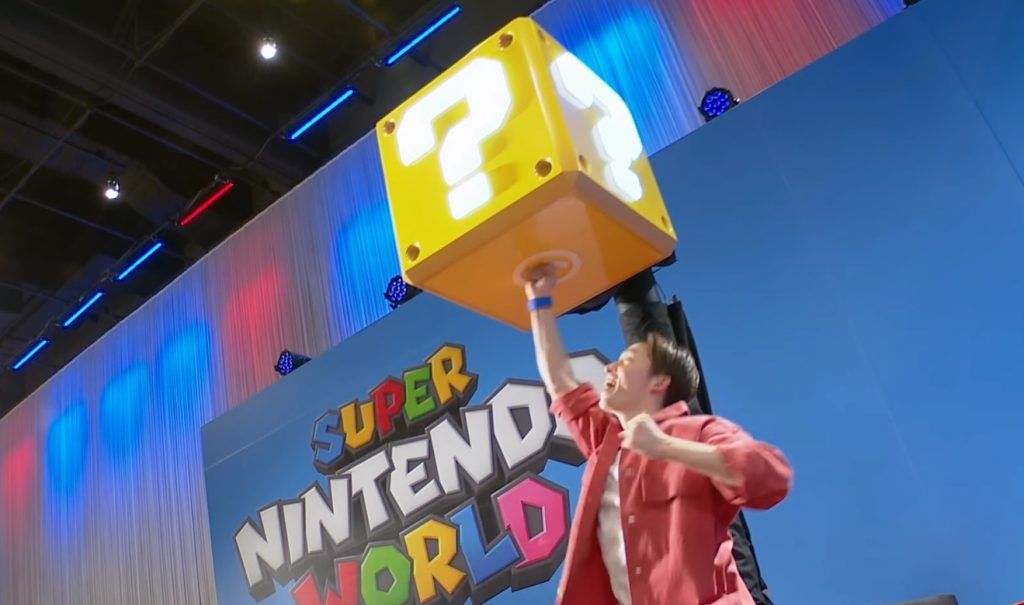 "As you saw, it will be filled with interactivity and play — it's truly is the most innovative experiences we have ever created at Universal and I can't wait for all of you to come and experience it for yourself," said Chief Creative Officer and Senior Vice President for Universal Creative Thierry Coup during Super Nintendo World's global kick-off presentation event.
While the attraction may be just about done, it might take some time before the whole theme park opens because of the COVID-19 pandemic. Super Nintendo World was originally scheduled to be unveiled during the summer season this year.
Additionally, the East and West Japan Theme Park Associations have issued a set of guidelines for theme parks planning to operate during the pandemic, which includes a suggestion for park attendees to avoid screaming during thrill rides.
READ MORE: Super Nintendo World theme park opening might be delayed due to COVID-19