Behind the esports spotlight, many professional players indulge in hobbies outside of gaming. Some players cook delicious meals, some travel the world, some practice musical instruments on their off days. For others, they spend their time off with their cute and cuddly pets.
Esports players by day, cat and dog dads by night — here are the five most adorable pets owned by some of the biggest names in the industry.
---
5. Meepo Babaev
Breed: Yorkshire Terrier
Parents: Artour "Arteezy" Babaev and Zhang "Dove" Tiange
We all know that he's a legendary player on the Dota 2 scene, but what most fans don't notice is Arteezy's love for pets! He and his girlfriend Dove actually own a brown and black Yorkshire Terrier named Meepo, one of Dota 2's most distinguished heroes.
He even brought Meepo along to the photoshoot for his merchandise launch, #2EZ4RTZ.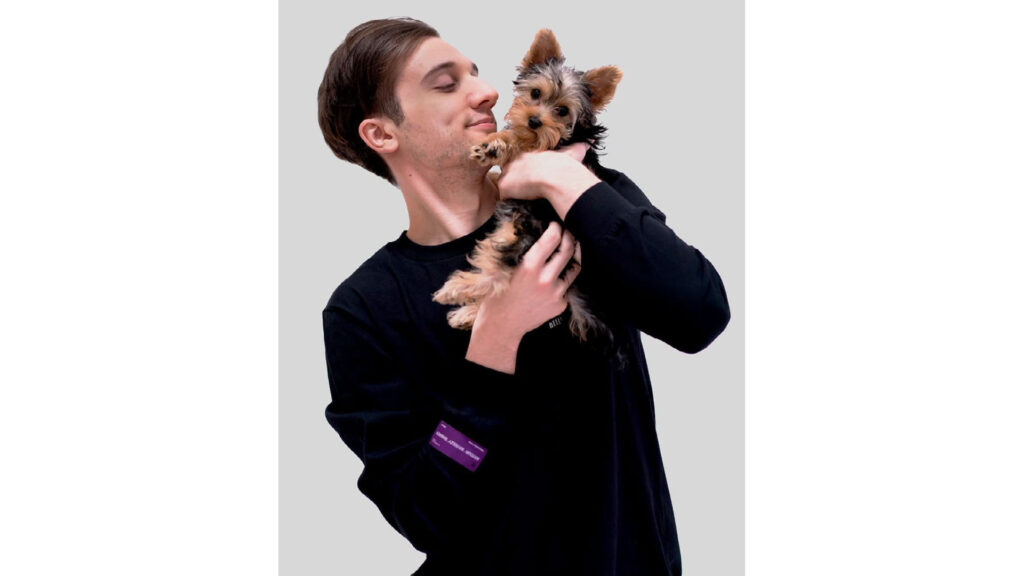 Dove also dresses up Meepo in cute little outfits and collar accessories. At one point, Meepo and Dove's pet cat, Yoda, even shared a twin outfit together!
---
4. Denver
Breed: Goldendoodle
Parents: Nicholas "nitr0" Cannella and Harper Cannella
Former CS:GO star and now professional Valorant player, nitr0 is a proud owner of six house pets — five dogs and a cat. One of his oldest dogs is Denver, a Goldendoodle that he's had since 2017. The rest of his furry squad includes Auggie, Taylor, Bren, and Roux.
It was his wife, Harper, who made the call to become pet owners.
"It can be pretty hectic," revealed nitr0 in an interview with Team Liquid. "It feels like I have two kids. They're pretty chill, though. They basically do whatever I'm doing."
After traveling around the world and competing against the toughest players in the FPS world, nitr0 looks forward to laying down and sleeping with his pets the most.
---
3. Makta
Breed: Scottish Fold
Parent: Han "Peanut" Wang-ho
Iconic League of Legends jungler Peanut is a proud owner of at least five fluffy cats.
One of them is named Makta, a Scottish Fold cat with the cutest eyes we have ever seen. Peanut often dresses Makta in adorable outfits like a pink bunny onesie, a pom-pom string beanie, and a crab headgear.
He also posts about his other feline friends too, with pictures of them eating or just looking extremely lovable.
Peanut's cats were also one of the reasons why he signed with League of Legends Champions Korea (LCK) team Nongshim RedForce (former Team Dynamics) after the organization bought supplies and gifts for his cats.
---
---
2. Wutong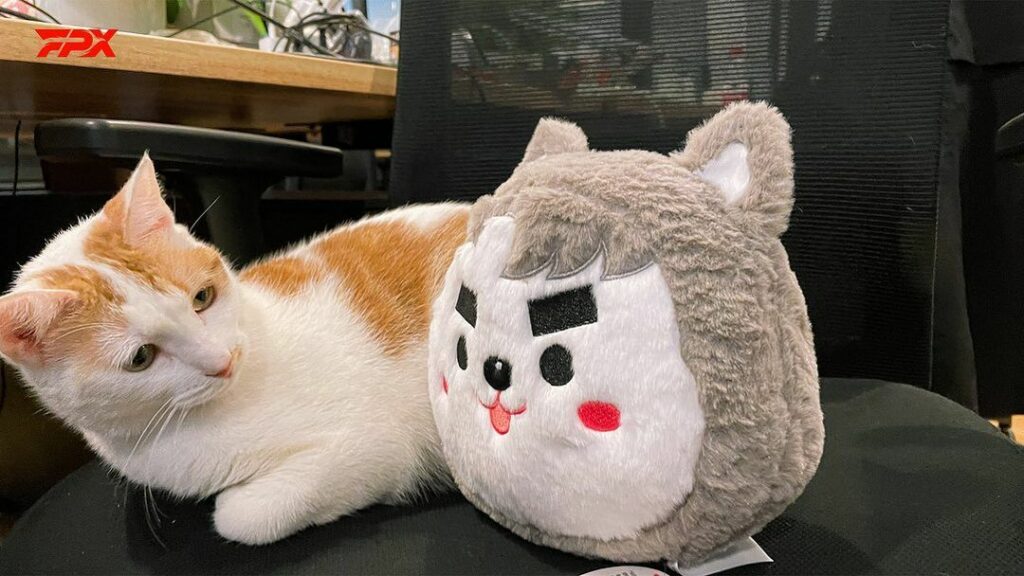 Breed: Domestic
Parent: Lin "Lwx" Wei-Xiang
The stray cat Wutong is considered as Lwx's very own Yuumi in-real-life. Wutong became gravely ill one day, so Lwx and the whole FunPlus Phoenix organization decided to take her in as FPX's little bundle of joy.
If you own the Vayne skin from FPX's Worlds 2019 Championship skin line, you'll notice Wutong's cameo appearance during her recall animation.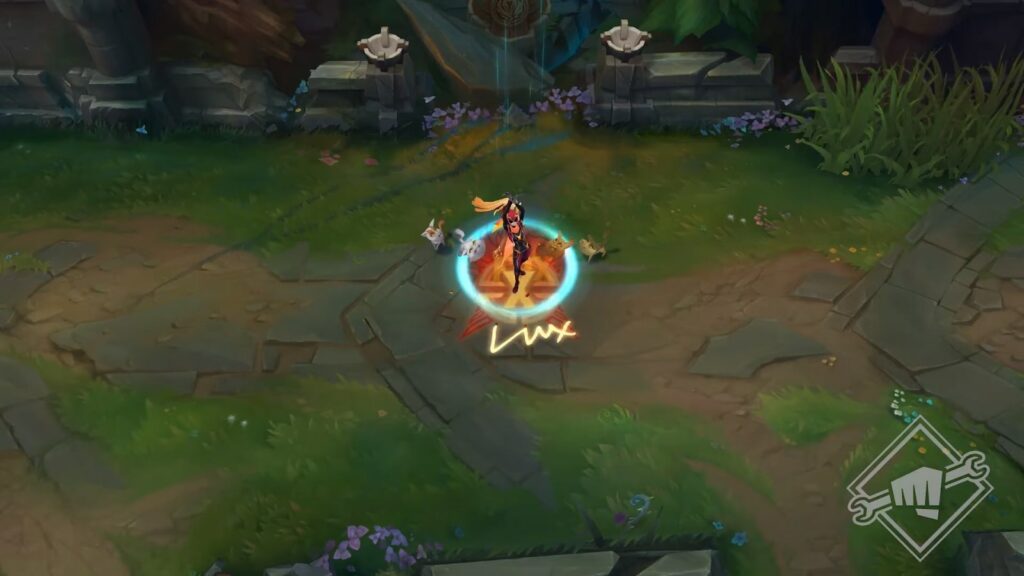 Wutong's name was given to her by FPX's fans, "regarded as the tree par excellence, favored by the phoenix when it wishes to alight" which is based on Chinese poetry, according to FunPlus Phoenix's Instagram post.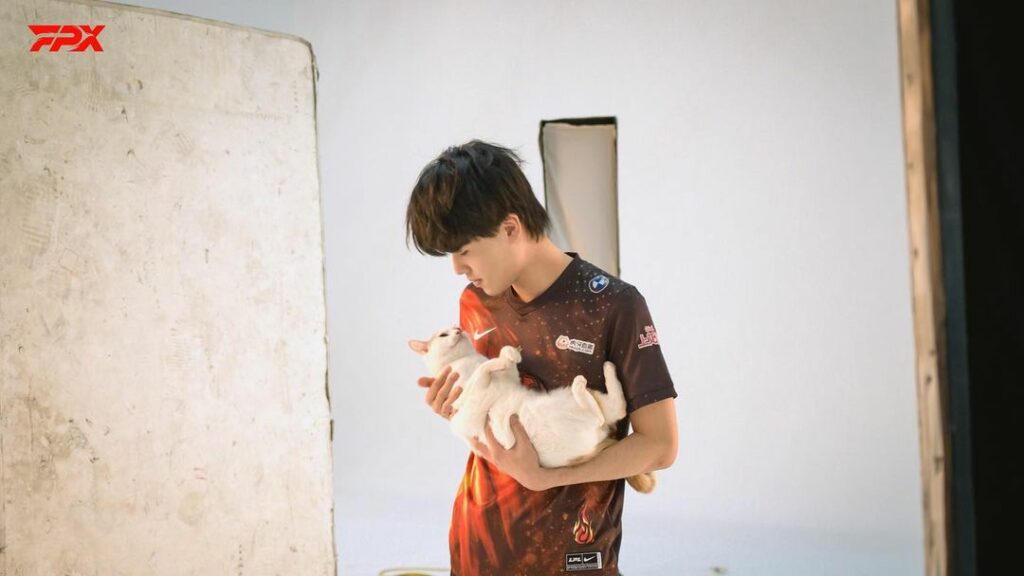 The League of Legends Pro League (LPL) team have been dedicating time to helping stray cats. They even held several charity sales for the benefit of the Capital Animal Welfare Association (CAWA) earlier this year.
---
1. UmeCat
Breed: Scottish Fold
Parent: Umehara Daigo
The fighting game community's "The Beast" Umehara Daigo has his own little beast named UmeCat, who takes on Daigo's surname. However, Daigo likes to simplify things which is why he calls his pet "Neko", the Japanese word for cat.
Daigo also applied this naming convention to one of his earlier pets named Poko, which he just plainly calls "inu" or dog most of the time.
Here is UmeCat's brief appearance during one of Daigo's live streams.
READ MORE: Daigo reveals the one thing left in his career he still wants to accomplish