As one of the most well-known first-person shooters on the market, Counter-Strike: Global Offensive has seen some pretty remarkable plays. The shot that was recently shared all over social media, however, may be near the top of the list.
A player by the name of sp1cay may have hit a once-in-a-lifetime shot during a recent CSGO match on Inferno.
---
---
A shot heard around the CSGO world rang out on Inferno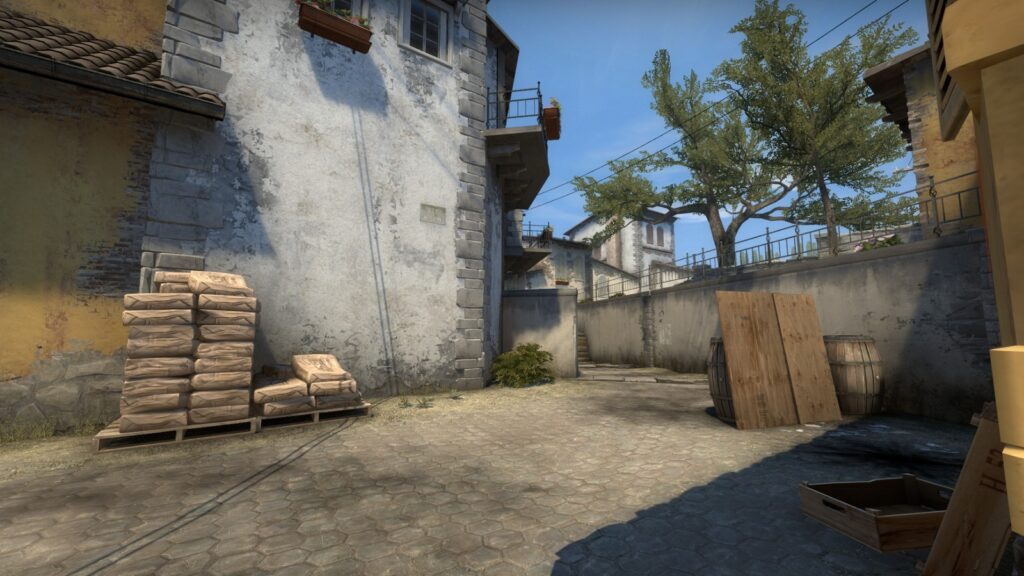 Making a last-second swap with a player for an AWP, sp1cay quickly made his way to ward top banana outside of the B site to take a peek.
Unbeknownst to him, all five enemy players were aggressively pushing toward his location. With a quick scope in and a single shot fired, he eliminated all five players.
A lineup CSGO players could only dream of stood before him, allowing him to take down the entire enemy team with a singular bullet. The attackers extended all the way from half wall down to the base of banana, but were lined in such a way that could not have been more perfect for the quick shot sp1cay took.
---
---
His team erupted, reacting to the ridiculous ace. Even the enemy team couldn't believe it, typing "what" and "clip that right now."
When sharing it to his YouTube channel, sp1cay didn't even understand the gravity of the shot. The description on the video reads, "i have never seen this before so i think it is rare? not sure! hope everyone enjoys :)"
The reaction from the CSGO community has been insane, with his YouTube video getting over 70,000 views in just two days. It was also shared on Twitter and other platforms where it amassed even more.
Shots like these are ones people will remember forever.
READ MORE: The biggest and best new features coming with Counter-Strike 2