Apex Legends is stepping up as a competitive battle royale with next year's Apex Legends Global Series. The PC-exclusive tournament circuit will feature 12 live global events available across more than 60 countries.
The Global Series is divided into five event categories: Online, Challenger, Premier, Major, and Championship.
Respawn will provide numerous ways for players to qualify for a Global Series Major. From the infographic below, you can see that players can earn points from the default online tournament setup, regional (Challenger), and inter-regional (Premier) live events.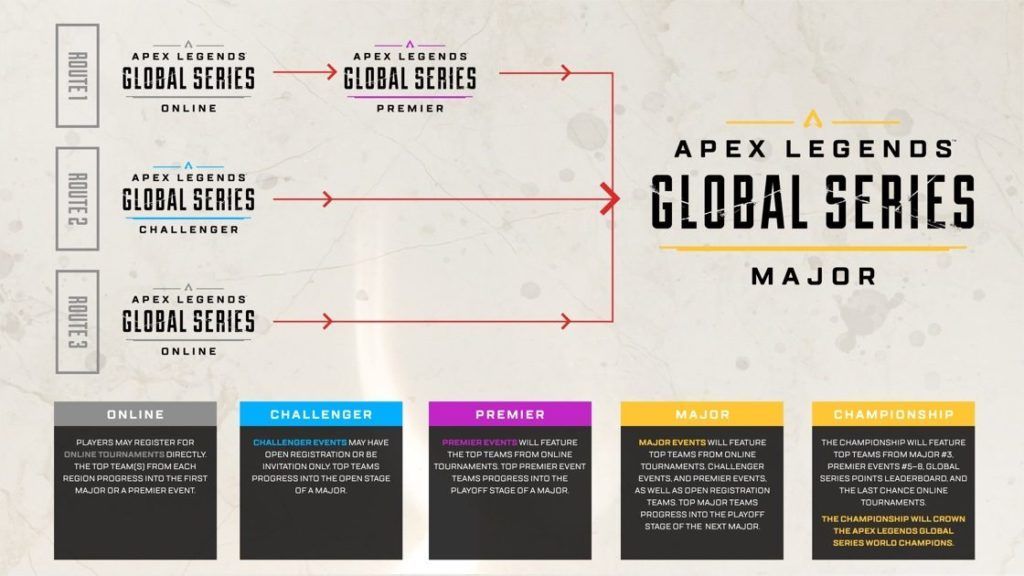 The grander side of the Global Series will be the four Majors. As EA's flagship events, these tournament stops will feature 300 teams that will fight for a prize pool of US$500,000.
The last Major will be the Apex Legends Global Series Championship. This tournament will only invite the 60 best teams and have them compete for a bigger prize pool of US$1 million.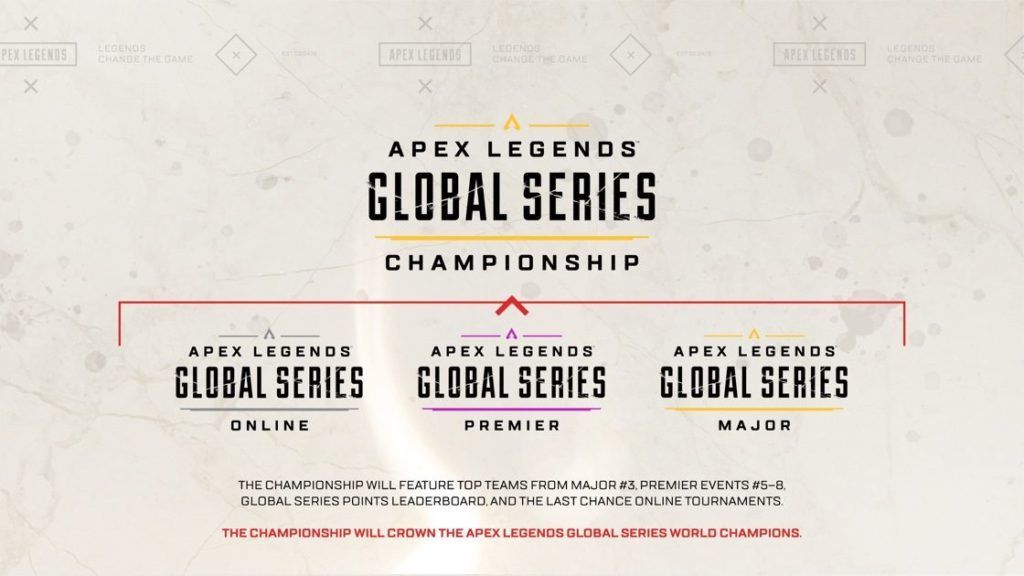 ---
---
With the new year fast approaching, Respawn has already announced the schedules for the Global Series. The first three events will be on:
January 25 and 27, 2020: Online Tournament Qualifier for Major #1
February 29 and March 2, 2020: Online Tournament Qualifier for Premier Event #1
March 13-15, 2020: Major #1 – Esports Stadium, Arlington, TX, USA
For more details, you can check out the official announcement here.
READ ALSO: You can get a free Star Wars-themed Pathfinder Skin in Apex Legends