The Arena of Valor International Championship (AIC) 2020 has concluded with Taiwan's MAD Team claiming the championship title. 
MAD Abyssal Dragon laner, Guo-Guan "03.22" Wei, was voted the most valuable player of the competition for his stellar play throughout the Group Stage and especially the Playoffs.
But what about the other positions? Here are our picks for the best player at each position:
---
Support: KuKu (MAD team)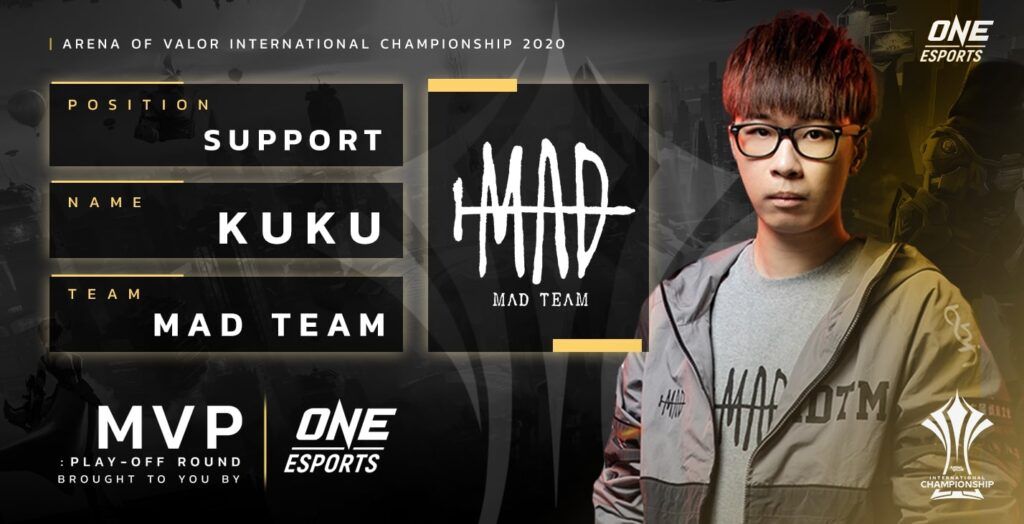 Another player in the running for the MVP title was MAD's Ka-Fu "KuKu" Lam, who was given free rein by his teammates to support and roam all over the map. In turn, KuKu repaid his teammates by making significant contributions to MAD winning the AIC championship trophy.
---
Dark Slayer Lane : BronzeV (Saigon Phantom)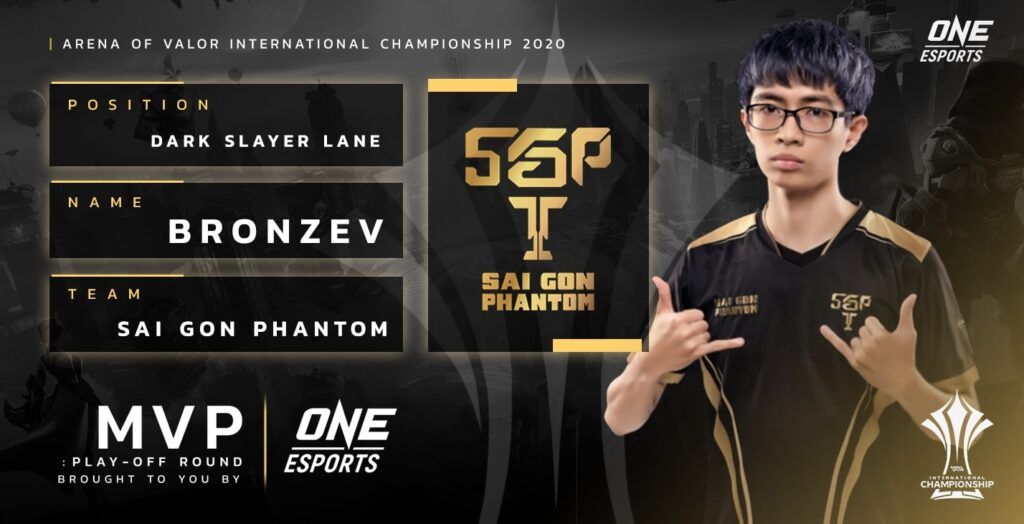 Saigon Phantom's best player throughout the competition was Trịnh "BronzeV" Đào Tiến who carried his team with multiple clutch plays in crunch time. Due to their offensive style, Saigon Phantom often relied solely on BronzeV to save them.
Now that AIC is over, BronzeV has more time to work on his personal goal: to become the number one side laner in the world.
---
---
Mid lane : NuNu (Buriram United Esports)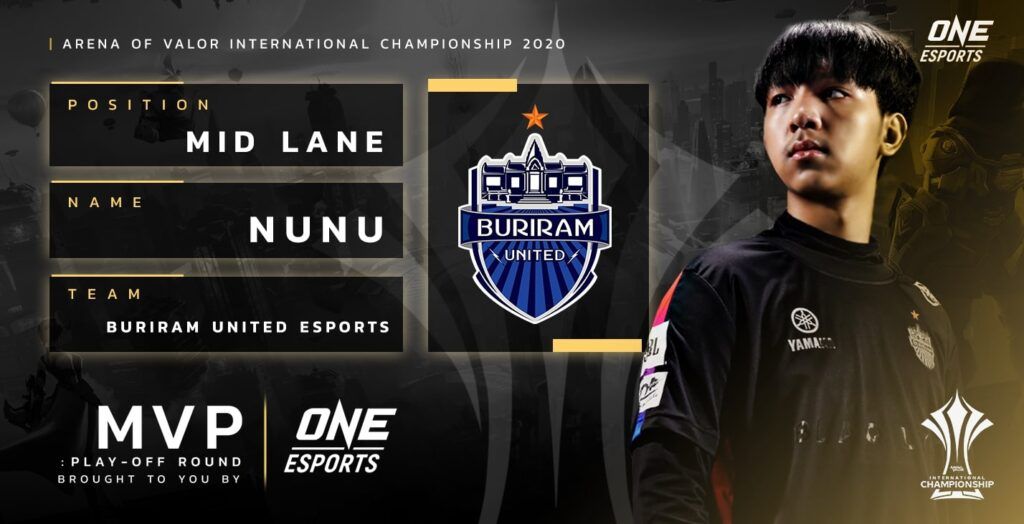 While they failed to claim the championship trophy, Buriram United Esports performed well in reaching the Lower Bracket Semifinals. Thai mid lane, Anurak "Nunu" Saengjan, was one of the players who made this feat possible.
Nunu often became Buriram United Esports' secret weapon on certain matches because of his eye for picking up game-changing heroes. At such a young age with already plenty of experience, Nunu seems to have a bright future ahead of him.
---
Abyssal Dragon Lane: 03.22 (MAD Team)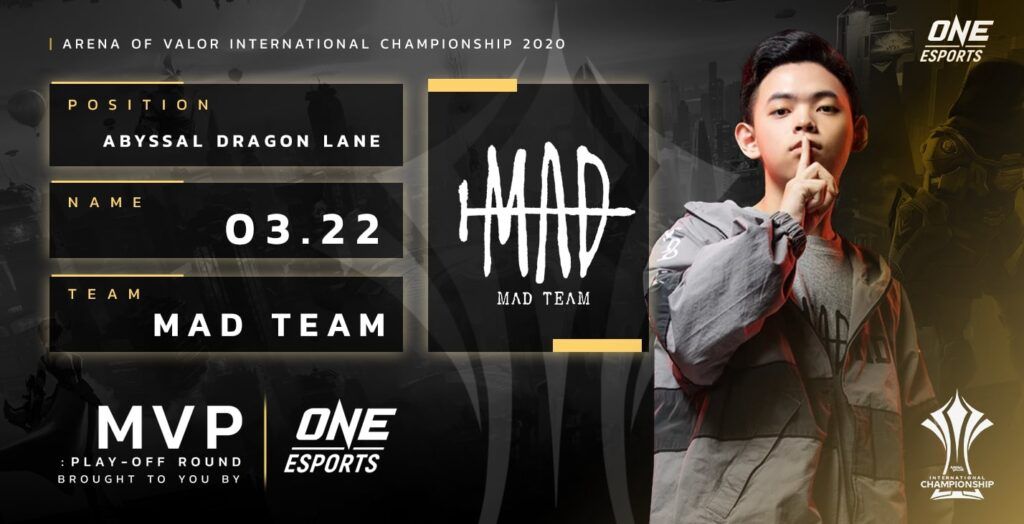 Undoubtedly one of the most outstanding players in the tournament, 03.22 took home the MVP title in the finals. 
He constantly shined throughout AIC 2020, with his standout moment coming in the last game when he picked Moren to end things quickly against Saigon Phantom and win the trophy for his team. 
Throughout the match, 03.22 showed his ability to cope under pressure, with his teammates all depending on him to deliver in the clutch. Despite falling behind early in many matches, MAD Team never gave up and much of their ability to turn things around came down to 03.22.
---
Jungle: Bângg | Saigon Phantom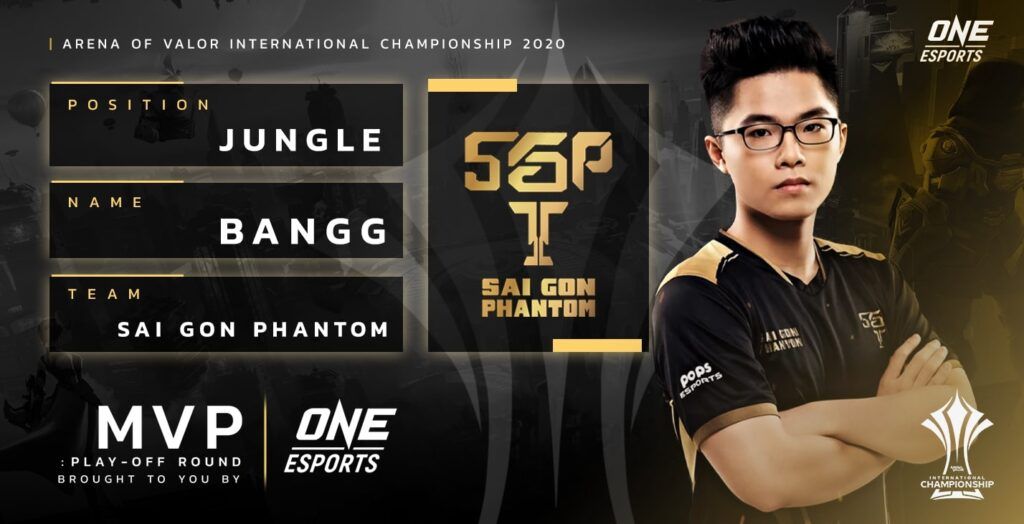 Saigon Phantom's Thóng "Bângg" Lai Bâng put in remarkable performances throughout AIC 2020. Building on his impressive league performance after winning the championship and MVP title at the Arena of Glory (AOG) Winter 2020, Bângg set a record for claiming the most MVP awards at AIC with seven in total: four from the Group Stage and three from the Playoffs stage.
READ MORE: These are the MVPs at each position from the AIC 2020 Group Stage