The biggest Arena of Valor (AoV) teams will once again compete under one stage as the Arena of Valor International Championship (AIC 2021) commences this November.
This year's competition will have the highest prize pool in AIC history, doubling AIC 2020's US$500,000 offering.
Here's everything you need to know about AIC 2021 including its schedule, results, scores, format, participating teams, prize pool, and where to watch.
---
What is the AIC 2021?
The AIC 2021 is the fifth tournament under the AIC franchise. The tournament will remain to be an online event due to the COVID-19 pandemic.
What is the difference between AIC and AWC in Arena of Valor?
The difference between AIC and the Arena of Valor World Cup (AWC) lies in representation. Teams competing in AIC will represent their respective esports organizations. Meanwhile, teams competing in the AWC will play on behalf of their regions.
---
AIC 2021 schedule, scores, and results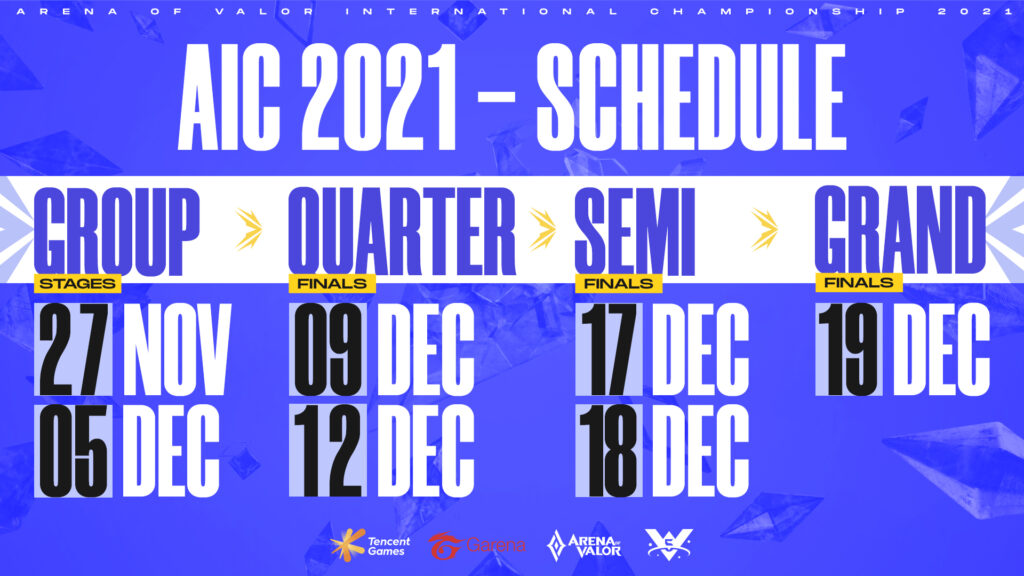 AIC 2021 will run from November 27 to December 19.
The full AIC 2021 schedule is as follows:
Group Stages: November 27 to December 5
Quarterfinals: December 9 to 12
Semifinals: December 17 to 18
Grand finals: December 19
(To be updated with results and scores)
---
AIC 2021 format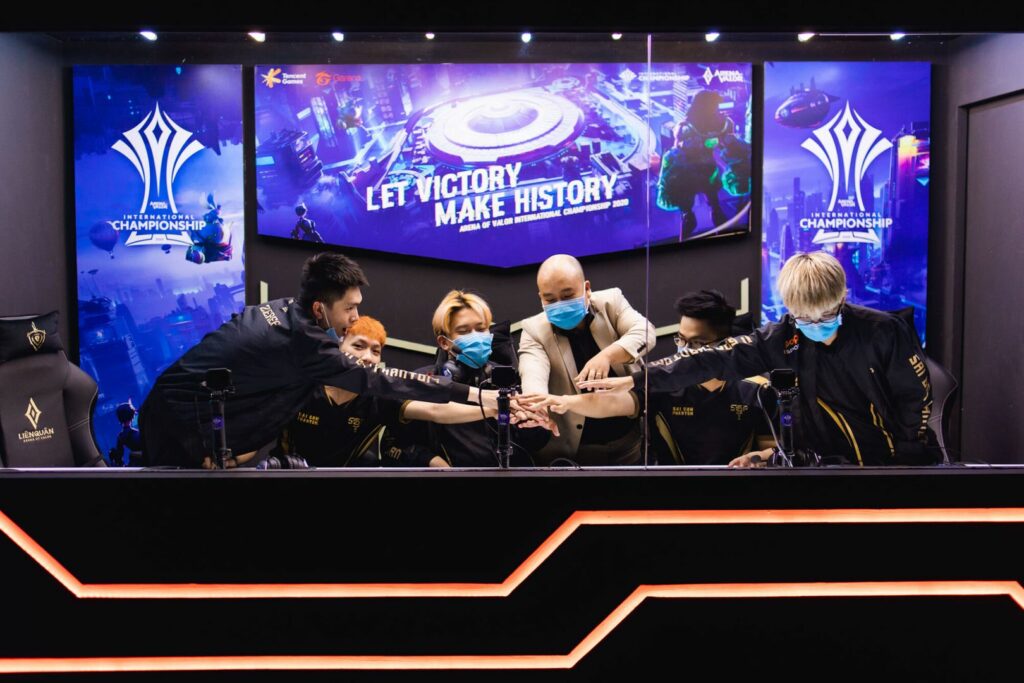 The Group Stage will be played in a double round-robin format, with matches in best-of-two series. It will use the Global Ban-Pick Rules.
Winning 2-0 grants 3 points
Drawing 1-1 grants 1 point
Losing 0-2 grants no points
The top four teams from the Group Stage will qualify for the Knockout Stage.
The Knockout Stage will be played in a double elimination bracket. All matches will be in best-of-seven series except for the Knockout Stage Round 1 matches which will be in best-of-fives.
---
---
AIC 2021 participating teams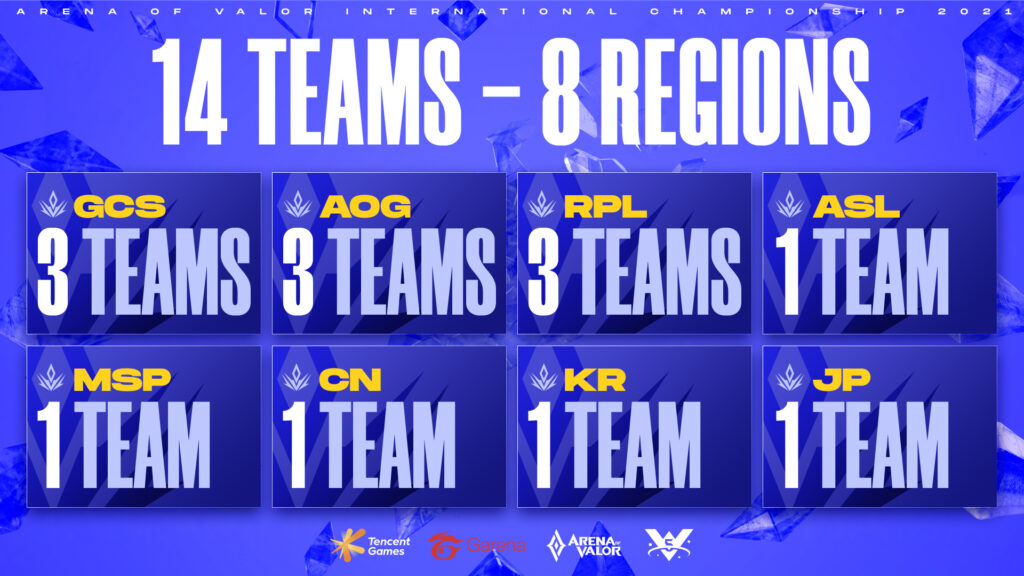 A total of 14 teams will be participating in the tournament, taken from eight different regions.
REGION
TEAMS
Thailand
dtac Talon Esports
Valencia CF eSports
TBA
Taiwan
ONE Team
Hong Kong Attitude
MAD Team
Vietnam
TBA
TBA
TBA
Indonesia
TBA
China
AG Super Play Guest Team
Malaysia
TBA
South Korea
TBA
Japan
TBA
---
AIC 2021 prize pool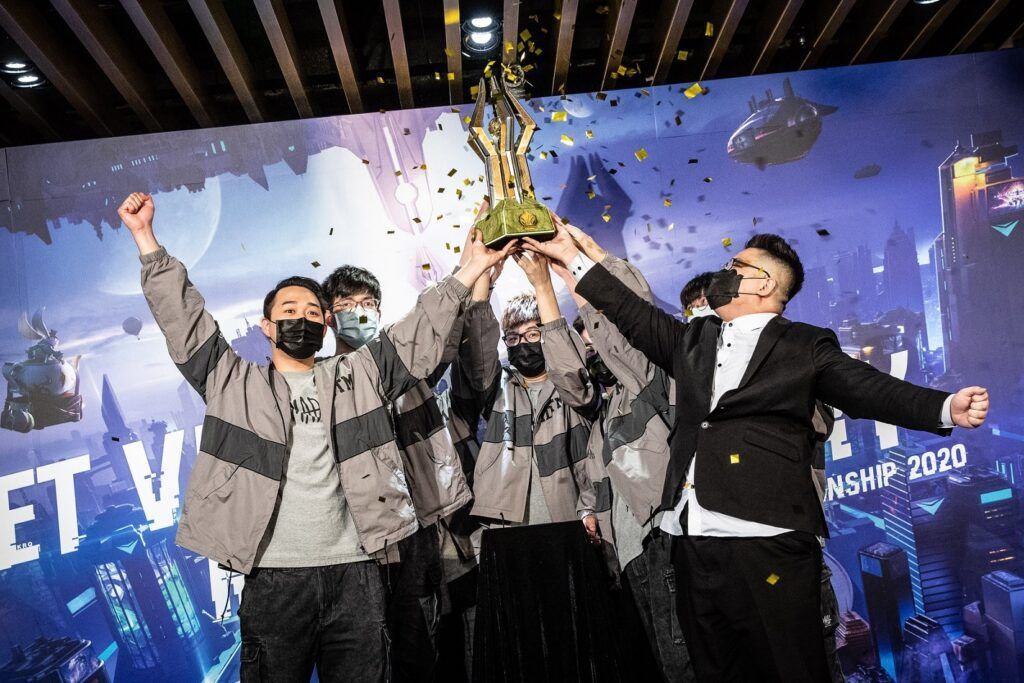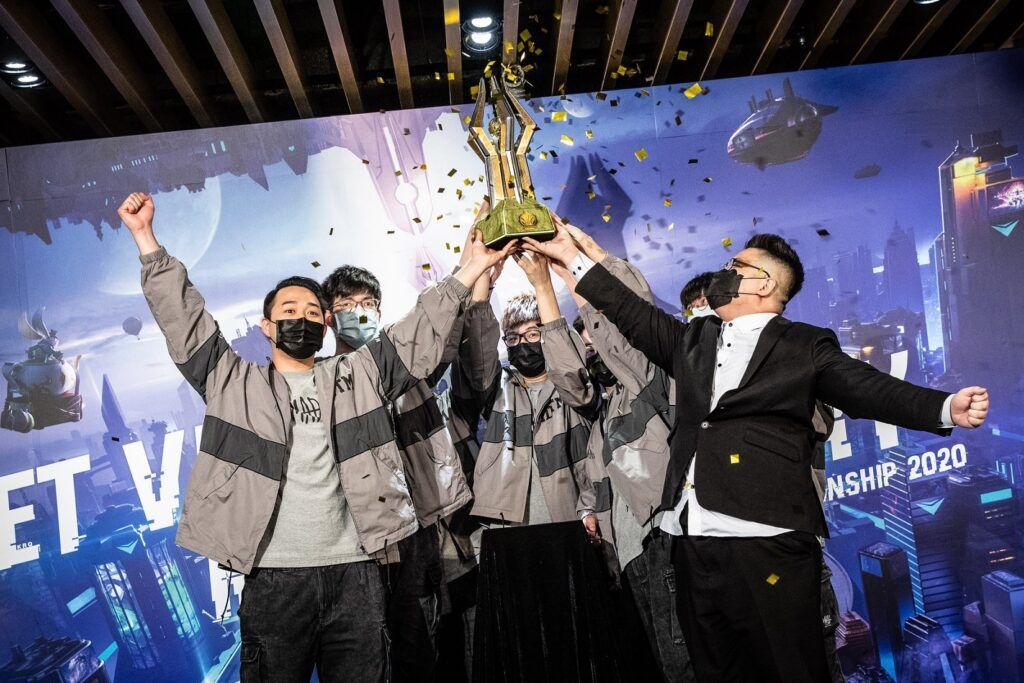 The tournament will offer a total of US$1,000,000 prize pool, the highest in AIC history so far.
List of AIC champions throughout the years
| | | | |
| --- | --- | --- | --- |
| YEAR | CHAMPION TEAM | REGION | PRIZE |
| AIC 2017 | Still Moving Under Gunfire | Taiwan | US$200,000 |
| AIC 2018 | J Team | Taiwan | US$250,000 |
| AIC 2019 | Team Flash | Vietnam | US$200,000 |
| AIC 2020 | MAD Team | Taiwan | US$200,000 |
---
Where to watch AIC 2021?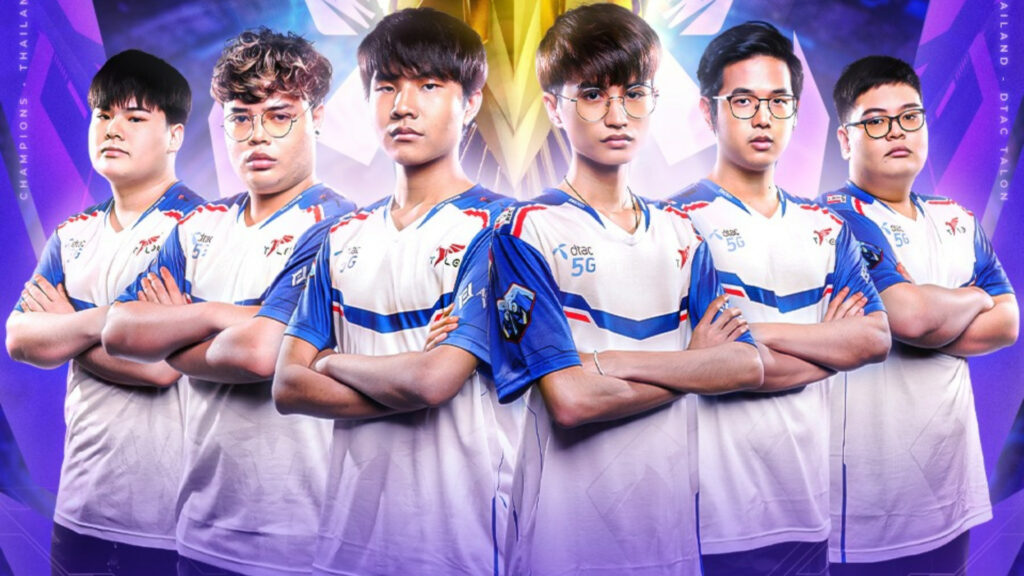 Wanna know where to watch all the Arena of Valor action? Check out these channels.
READ MORE: dtac Talon Esports are your AWC 2021 champions, bags US$200,000